Return to Headlines
Fall CCS Athletic Teams Crowned Champions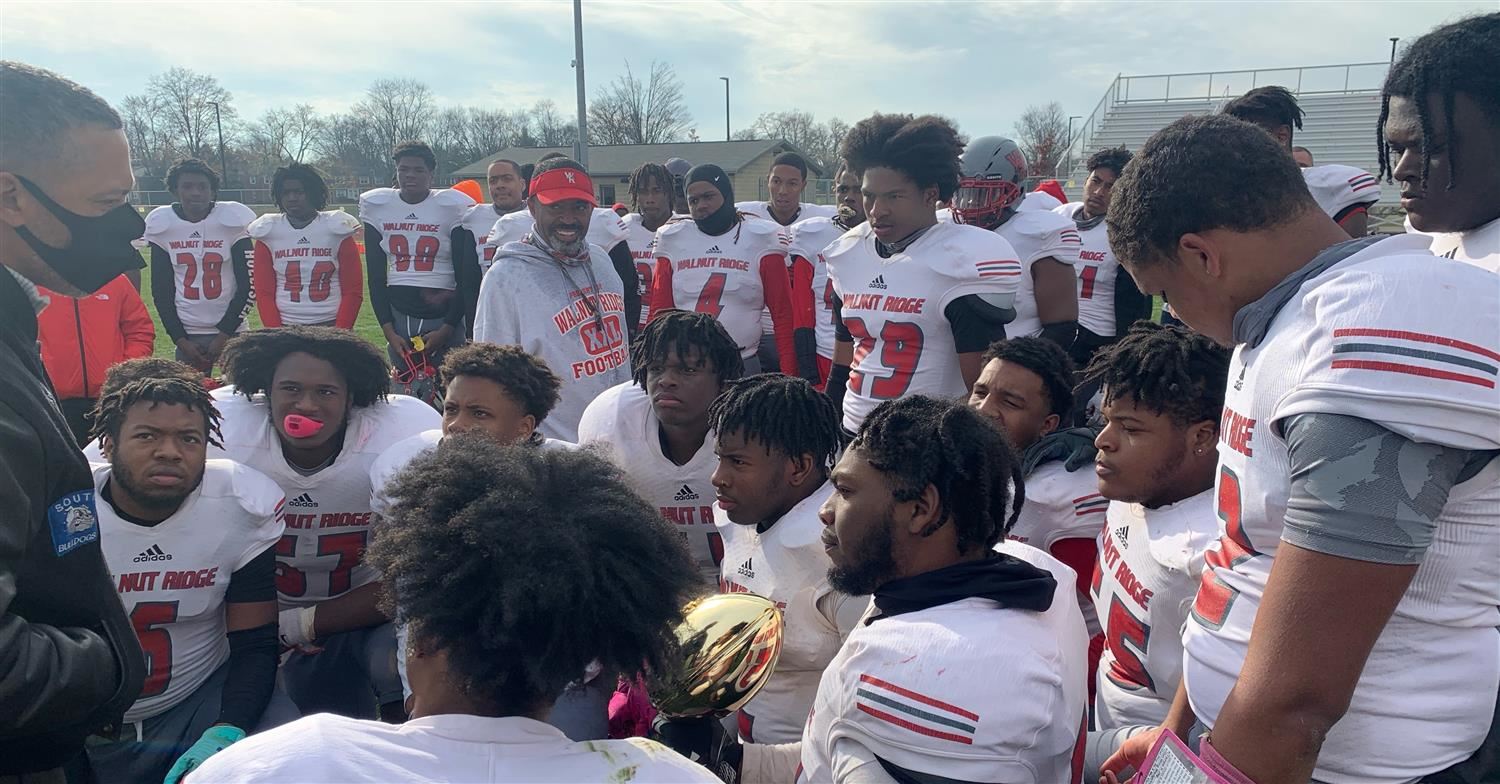 November 19, 2020 -- The Fall 2020 athletics season is in the books, and CCS is proud to celebrate its champions, as well as the coaches who helped guide them through a season unlike any other.
Director of Student Services, Dr. Vincent Clarno recently said, "It made me smile to see our student athletes express their emotions over the outcome of competitive competition during a time when there are so many other challenges that they are facing."
Columbus City Schools Superintendent, Dr. Talisa Dixon says, "Our coaches are champions too, for they know that winning is just another experience of success that enhances the character of our students. But competing, and having the opportunity to showcase their talents is the most important reason of this season."
The Africentric Girls volleyball team had captured the City League championship by edging out a talented team from Whetstone last week, when Clarno noticed the wide-range of emotions being expressed by players from both teams.
Since last spring, stadiums, courts, and fields throughout the District were mostly void of student-athletes and spectators, as our society grappled with the COVID pandemic. However, back in July, student-athletes were the first to return to school facilities in effort to train and practice for a season that they were desperate to unfold. Along with them, coaches were also anxious with playbooks and strategies in hand.
With abbreviated seasons finally scheduled, fall athletics provided opportunities for student-athletes to compete and advance their talents under the careful eye of coaches and administrators who are committed to their health and safety more than the outcomes of their games. Fall sport coaches are champions of the aspirations of their teams, committing long-hours and extensive mentoring, especially towards the athletes competing in their senior year.
Africentric Girls Volleyball Coach Veronica Brownlee says, "I am excited that we could provide a full season, especially for the eight seniors on the team who competed to win back-to-back City League Championships in this sport."
Chelsea Ray, head coach for the Whetstone team also echoed that passion, "With all that is going on, we never knew when would be our last game. I'm especially proud of the seven seniors on the team."
The final fall sport championship was determined Saturday, as Walnut Ridge defeated Eastmoor Academy to claim top honors in the City League Football Tournament, the first held in over 30 years.
Due to the abbreviated season, the Columbus City League chose to host a championship tournament for all District teams with exception of Africentric who had advance into the quarterfinals of the State Playoffs.
Walnut Ridge Head Coach Byron Mattox says, "This is a culmination of a great career for our seniors, who advanced to the state playoffs for the last four years, and can now say that they are also City League Champions."
The other fall sport results are listed here:
Cross Country (Girls):
City League Champion: Whetstone
Runner-Up: Centennial
Cross Country (Boys):
City League Champion: Whetstone
Runner-Up: Linden McKinley
Golf:
City League Champion: Whetstone
Runner-Up: Mifflin
Tennis (Girls):
City League Champion: Whetstone
Runner-Up: Northland
Soccer (Girls):
City League Champion: Whetstone
Runner-Up: Centennial
Soccer (Boys):
City League Champion: Northland
Runner-Up: Mifflin
---
2020 All-Central District Football Selections
First Team Offense
Javarus Leach, Walnut Ridge
Ahmad Armstrong, Eastmoor
Ronmel Robinson, South
Jalon Slappy, Eastmoor
Christopher Towns, Linden-McKinley
Malachi Williams, East
Shamarion Rogers, Linden-McKinley
Lahti Murphy, Marion Franklin
Justin Fudge, Africentric
First Team Defense
Orlando Jones, Independence
Correy Craddolph, Northland
Jamarius Dinkins, Walnut Ridge (also Defensive Player of the Year)
Diante Latham, Beechcroft
Muhammad Kobo, Beechcroft
Giovanni Scales, Marion Franklin
Ishmael Spann-Bowers, East
Quanaire Tatum, Marion Franklin
Dan Wagner, Africentric
Leon Briggs, Africentric
Division VI Coach of the Year: Clarence Daniels, Africentric
Second Team Offense
Darric McClinton, Whetstone
Jalin Sample, Independence
Ras Anderson, Walnut Ridge
Jorem Clem, Whetstone
Tyreese Ford, South
Tony Souvanhly, South
Second Team Defense
Khris Watkins Sellers, Whetstone
Ja'Quan Whitted, Walnut Ridge
Jerome Dillard, South
Demetrius Haynes, Beechcroft
Diamonte Salley, Eastmoor
Special Mention
Robin Briggs, Independence
Adiel Cruz Zapata, Independence
T'Khi Jordan, Walnut Ridge
Shawn Munnerlyn, Independence
Dontae Porter, Independence
Gentry Ross, Northland
Travis Foster, Linden-McKinley
Khalil Jones, East
Terrell Jones, Linden-McKinley
Davontae McClendon, Linden-McKinley
Kamron Roberts, East
Gene Sutton III, Linden-McKinley
Dimir Thomas, Marion Franklin
Tarrent Morrison, Africentric
Antonie Moss, Africentric
Landymn Steel, Africentric
Honorable Mention
Grace Baraka, Independence
Vontez Brice, Independence
Jaylen Broadus, Northland
Daaron Brown, Walnut Ridge
David Brown, Northland
Japhrone Chapman Jr., Northland
Antonio Felts, Walnut Ridge
Alex Hurd, Whetstone
Ansoumane Oulare, Northland
Shermar Watson, Northland
Damien Whitley, Walnut Ridge
Vincent Kirk, South
Shermar Lindsey, South