Return to Headlines
Two Columbus City Schools Seniors Receive IT Scholarships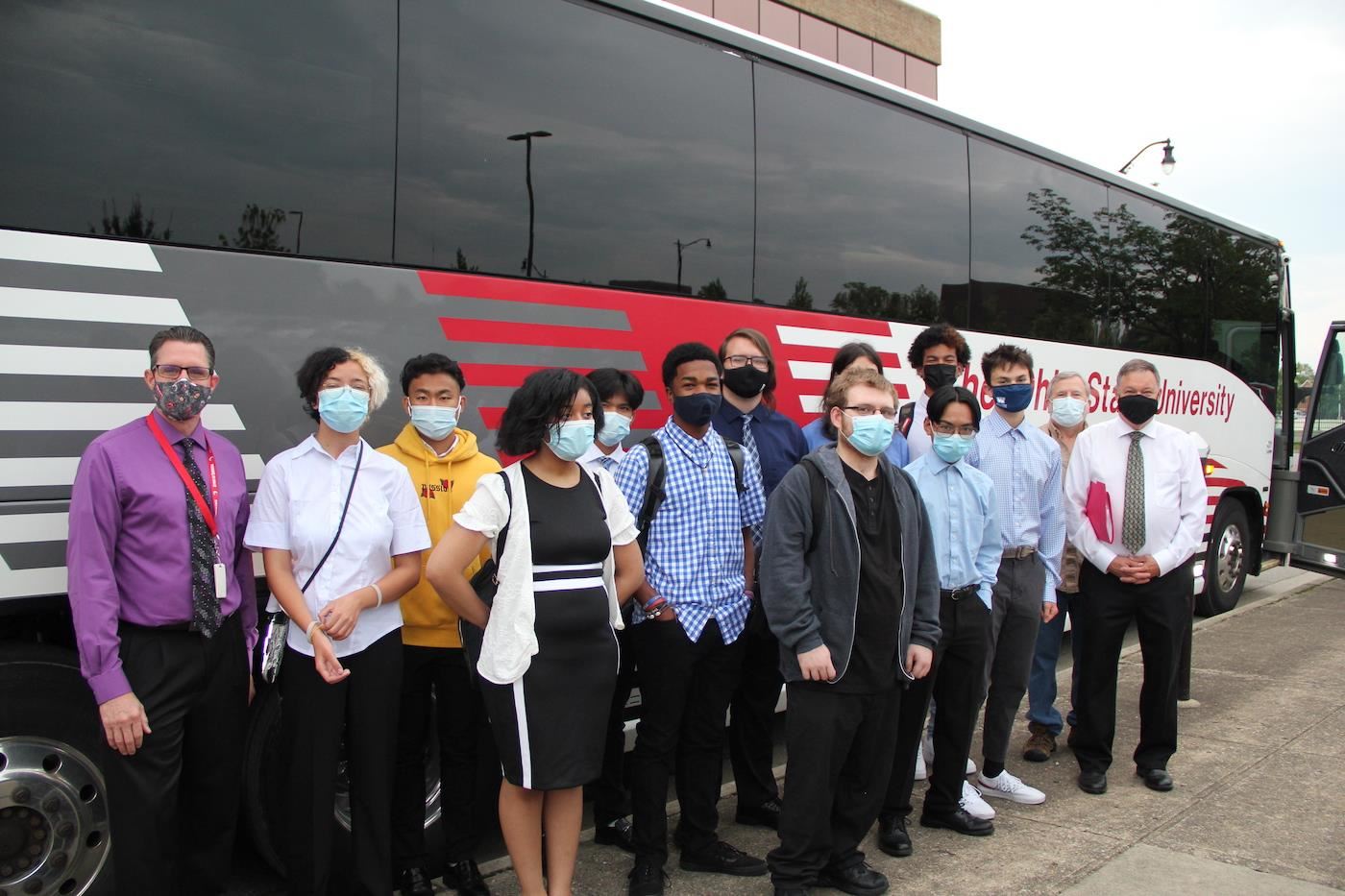 September 7, 2021 -- For the first time, a group of Central Ohio Information Technology professionals has awarded scholarships to two members of the Columbus City Schools Class of 2022. Usually, these scholarships are awarded to college students but this year for the first time, two high school students received scholarships.
"History has been made," said V Vandhana Veerni, CCS' Chief Information Officer. "We are changing the narrative of how the Central Ohio technology community perceives our students. I am so proud of our seniors who received this financial support to pursue an information technology pathway after high school."
David Litchfield, a senior at South High School, received a $2,000 scholarship from the CIO (Chief Information Officers) Forum of Central Ohio.
"The only way I'm going to college is with a scholarship or going into a lot of debt, so this scholarship is extremely helpful to my family and me," said Litchfield, who is interested in a computer programming career.
The CIO Forum, a group of Central Ohio IT organizations, meets monthly. Once a year, the group holds a signature event called CIO Tomorrow, where national and regional CEOs of IT companies gather in Columbus. Litchfield, the other scholarship recipient, Jameer Jackson, a senior of Walnut Ridge, and 14 other high school students studying IT across the District attended the all-day IT conference.
"I was most excited about the conference speakers and listening to their insights," said Jameer Jackson, who received a $1,500 scholarship. "I am interested in public safety and graphic design. To hear from executives in the industry will make me a better person."
A conference planning committee member provided a free Ohio State charter bus instead of a yellow school bus to transport the16 students and their mentors to the IT conference at the downtown Columbus Hyatt hotel.
"The conference may only be six blocks from Columbus Downtown High School, but we wanted these students to feel special and make this a memorable trip," said mentor Kevin Prenger, a Career Technical Curriculum Coordinator with the District. "Sometimes it's not what you know, but who you know that's important. At this conference, these students will have the opportunity to network with IT professionals, and that's so important for this generation of students."
"There were so many companies and representatives that talked to our students about internship and employment opportunities," said V Vandhana Veerni, who serves on the Forum's scholarship and mentorship planning committee. "This year, these 16 students made history by being the first to participate in the conference, and with the award of scholarships to two high school seniors at CCS. I can't wait to see what the future holds for more CCS graduating seniors."