Return to Headlines
School Psychologist Reflects on Her Life as an Immigrant as She Serves Her CCS Students and Families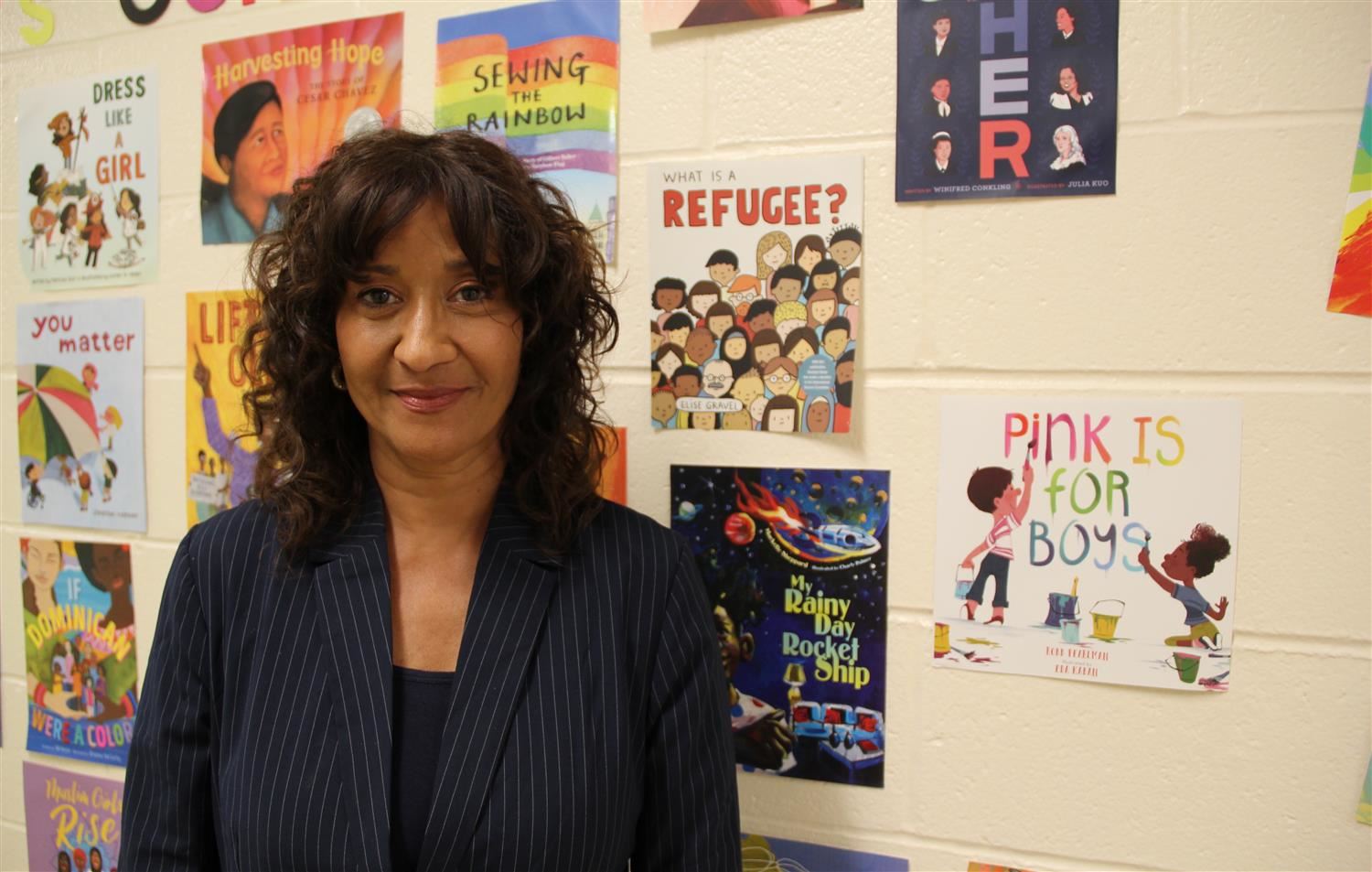 December 14, 2021 -- Every time Columbus City Schools Psychologist Margaret Price evaluates a student, she has a flashback to the time when she was an elementary school student in Texas, and English was not her native language. Price grew up in Puerto Rico and the Dominican Republic. Her family moved to Texas when Price was 10 years old right before she started fifth grade.
"I remember thinking I can't communicate very well with my classmates, and the work is extremely difficult for me," said Price. "Luckily I had teachers who immersed me into the school culture, in addition to schoolwork. I participated in school spelling bees and was selected to read a poem out loud in English at an all-school assembly."
While Price admits her initial American school experience was "sink or swim," she does incorporate some of those memories and life experiences into her job as a CCS School Psychologist.
"Margaret Price has a fierce passion when it comes to advocating for English as a Second Language (ESL) students and their families," said John Cook, CCS School Psychologist Supervisor.
Price, who is bilingual in Spanish and English, has practiced school psychology for the last 27 years, including the last eight years in CCS. She believes when assessing ESL students, it's important to use multiple evaluations, and just because there may be a language barrier with the student that doesn't necessarily mean there is a disability.
"I use a variety of methods when evaluating a student, not just one test or one set of scores," said Price. "I believe in incorporating authentic assessments from the classroom that are performance-based instead of relying exclusively on the traditional multiple-choice evaluations."
Price also believes parental involvement is key when determining whether a student needs an individual education plan (IEP) and resources. Offering resources and support to the student and the family is equally important in helping that ESL student succeed. Price has a unique perspective as a first-generation immigrant who had to adjust to life in America with her entire family.
Always looking to hone her skills, Margaret Price took a graduate course at The Ohio State University recently called Assessment of Emergent Bilinguals. The professor, Dr. Francis Troyan, was so impressed with her coursework, he invited Price to be a panelist at the first-ever Ohio Dual Language Summit held early this month at Ohio State.
"Dr. Troyer wanted me to offer my perspective as a practitioner who is involved with assessments of ESL students for possible Special Education Services," said Price.
Columbus City Schools was well represented at the Ohio State Dual Language Summit. In addition to Margaret Price, several students and an ESL administrator also participated in the summit. They include JV Mhar Velasquez, Beechcroft High School senior, Gabriel Sayer-Santiago, Columbus Gifted Academy 6th grader, and Alisa Jones, ESL Department Coordinator.
A believer in collaboration and teamwork, Price said there are several school psychologists who continue to help her as she consults and evaluates. They are Diane Fowler, Marie Sais, and Jessica Irwin. Margaret Price is one of 77 school psychologists at CCS. She currently works at Lindbergh and Hubbard Elementary schools.