Return to Headlines
COSI Launches "The Platform" STEM Program for High Schoolers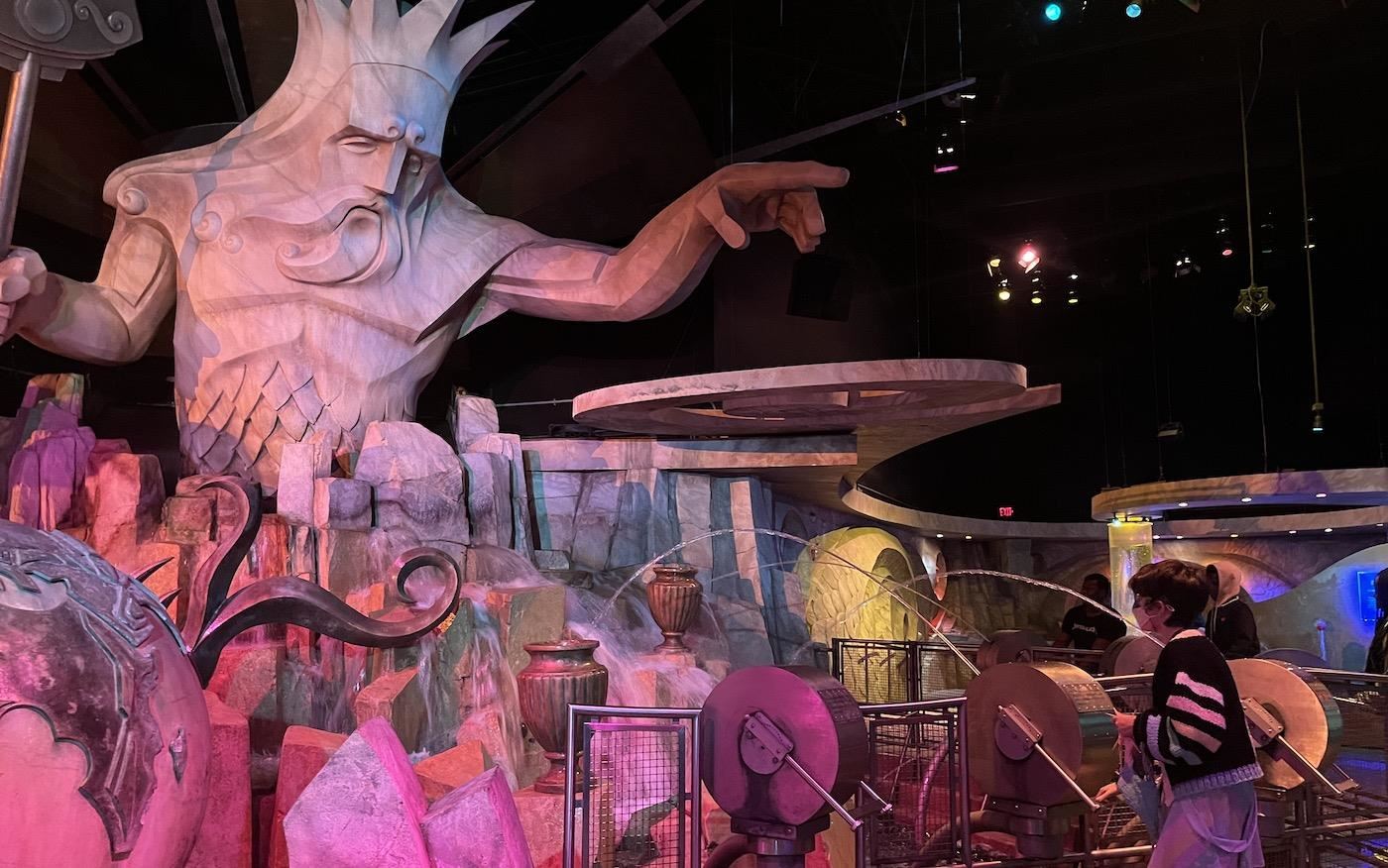 February 13, 2023 -- COSI is on a mission to elevate the students of Columbus City Schools (CCS) with a platform for life-changing opportunities.
Designed for youth in grades 9-12, The Platform immerses students in a one-of-a-kind STEM experience. Participants attend presentations from leading local experts in the field in its second year and complete hands-on projects.
"We got to talk about the science of language and a bunch of different ways to write it, including hieroglyphics," said Suman Sapkota, a sophomore at Northland High School.
Throughout the year, students will create experiments and presentations for two of COSI's featured events, The Color of Science and the Science Festival.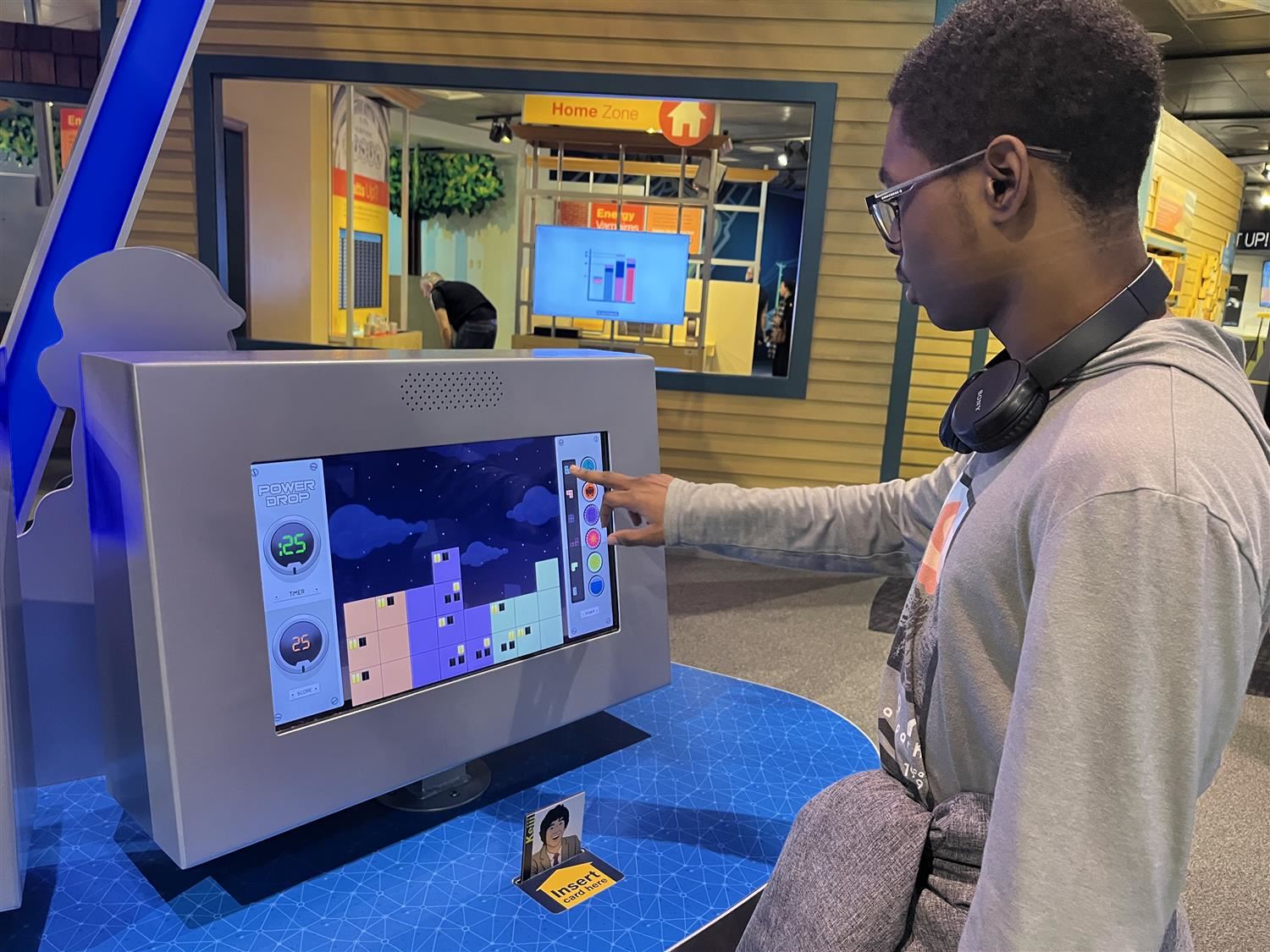 "We want to incorporate students into the team of COSI and make them feel as if they are a part of it," said Te'Lario Watkins, Director of Youth STEM Programs at COSI.
The program aims to broaden students' mindsets on the unlimited possibilities the STEM field offers in education and the professional field.
"You don't have to be an expert, and that's why this is a fun, exciting, and engaging opportunity to see what area of STEM best fits you and to understand how broad it is," Watkins added.
Watkins and the COSI team are working with partners, including The Ohio State University, CoverMyMeds, Battelle, and American Electric Power (AEP) to create hands-on learning experiences, scholarships, and internship opportunities.
"We want to ensure that we're helping our students get into those careers, said Watkins. "I believe that we have the students who can and should take advantage of this amazing opportunity."
Students who participate in The Platform receive a technology package from COSI. This package includes a laptop with accessories for the first year and a GoPro-like camera for students in their second year.
As a sophomore at Columbus Alternative High School (CAHS), Katherine Hernandez Martinez joined the program as a freshman. She recalled the friendships made along the way.
"I love coming here. It's something I actually look forward to all the time. I've made great friendships, said Martinez. "The things I've learned here are pretty interesting. I love it."
According to a study by the National Science Foundation, women who have obtained degrees in higher education make up 44% of the STEM workforce.
"I've always been a STEM girl. I love STEM," said Martinez.
For Martinez, her experience with The Platform has sparked interest in pursuing a STEM career in architectural engineering.
"My favorite part has been learning about the science behind certain things," said Martinez. "And meeting new people that I probably would have never met because they're from different schools. I really love it."
In November, CCS and COSI launched a District-wide initiative offering complimentary one-year memberships to fifth-grade students and their families. Watkins hopes this sparks interest in STEM enough to launch a Platform program for middle school students.
"Students who are excited about STEM, you're invited to experience what we have to offer with our Platform program," said Watkins.
---