Return to Headlines
Pandemic Has Not Deterred "Momentum"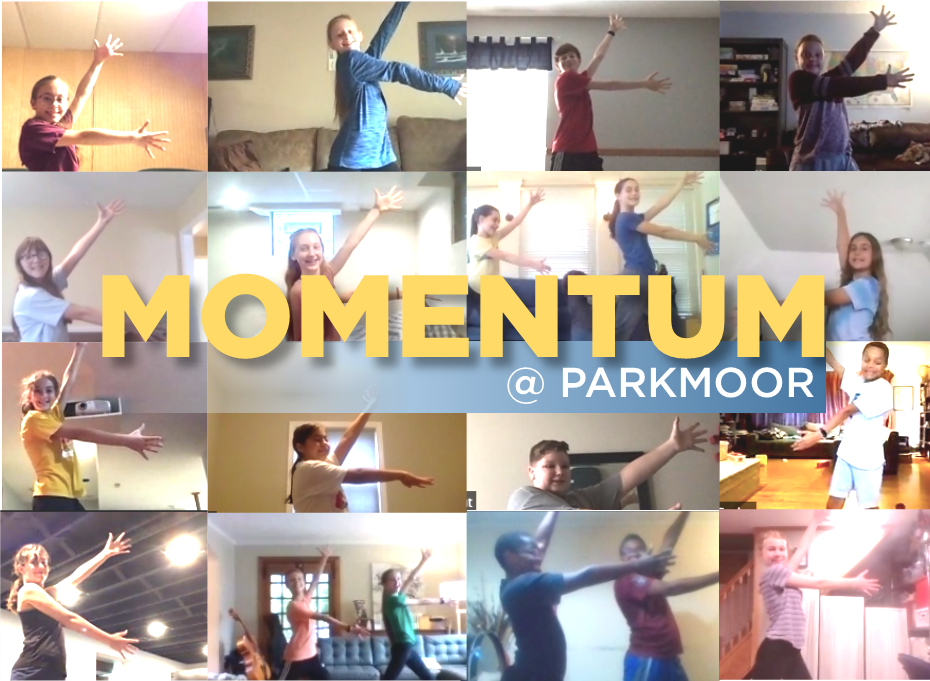 December 15, 2020 -- A dance program that strengthens hundreds of Columbus City School students' social and emotional development has persevered despite the nine-month COVID-19 pandemic. Thanks to generous donations and government funding, Momentum will continue virtually at several Columbus City Schools (CCS) after winter break.
Momentum is a 10-week virtual program that was part of the fourth-grade curriculum a nine different CCS schools this past Fall. The participating schools are:
Clinton Elementary School

Columbus Gifted Academy

Eakin Elementary School

East Columbus Elementary School

Georgian Heights Elementary School

Indian Springs Elementary School

Lindbergh Elementary School

Maize Elementary School

Parkmoor Elementary School
"Through dance, music, and movement, we help elementary school students develop confidence, discipline, empathy, and perseverance," said Liane Egle, Momentum's Executive Director. "We stress the big four, which are work hard, do your best, never give up and be healthy."
Staying healthy took on new meaning last March. "Everything shut down," said Liane Eagle. "We had to re-group since we were no longer in the classrooms. We pre-recorded videos and shared them with teachers, but really changed things up beginning this school year."
Like many people in this virtual environment, Momentum used Zoom to hold its weekly one-hour classes that feature live musical accompanists. Thanks to this online platform, "my students still had an opportunity to participate," said Charmaine Campbell, Parkmoor Elementary School Principal. "The students could see their peers in another format. They were happy, out of their chairs and moving around. Momentum is one thing that wasn't taken away due to the pandemic."
Both teachers and students at Parkmoor said that the 10-week Momentum program provided a nice break from online learning. One student said it was "so relaxing," while another said, "Momentum was their favorite part of the school week." A fourth-grade Parkmoor teacher shared that her students "talked a lot about Momentum and how much they liked it" when they got together in their virtual classroom.
Because of COVID-19, there was no cost for the 10-week Momentum residency at any participating Columbus City Schools this Fall. Moving forward, support from the Coronavirus Aid, Relief, and Economic Security (CARES) Act Fund, will significantly reduce the cost per student when Momentum classes begin again in January at the nine schools. Ecole Kenwood K – 6 will be the 10th school to add Momentum to the curriculum when fourth-graders return in 2021 after the winter break.
Pandemic or not, this partnership with Momentum "is solid and brings joy to our students," said Campbell. Momentum has been part of the curriculum at Parkmoor for five years. "The program becomes part of the culture of the schools, and something children in younger grades look forward to when they reach the fourth grade," said Egle.
Click here to watch a video Momentum produced showcasing its program with Columbus City Schools and the Hilliard School District.