Return to Headlines
Nationally Recognized Check and Connect Effort Nears 18,000 Direct Family Connections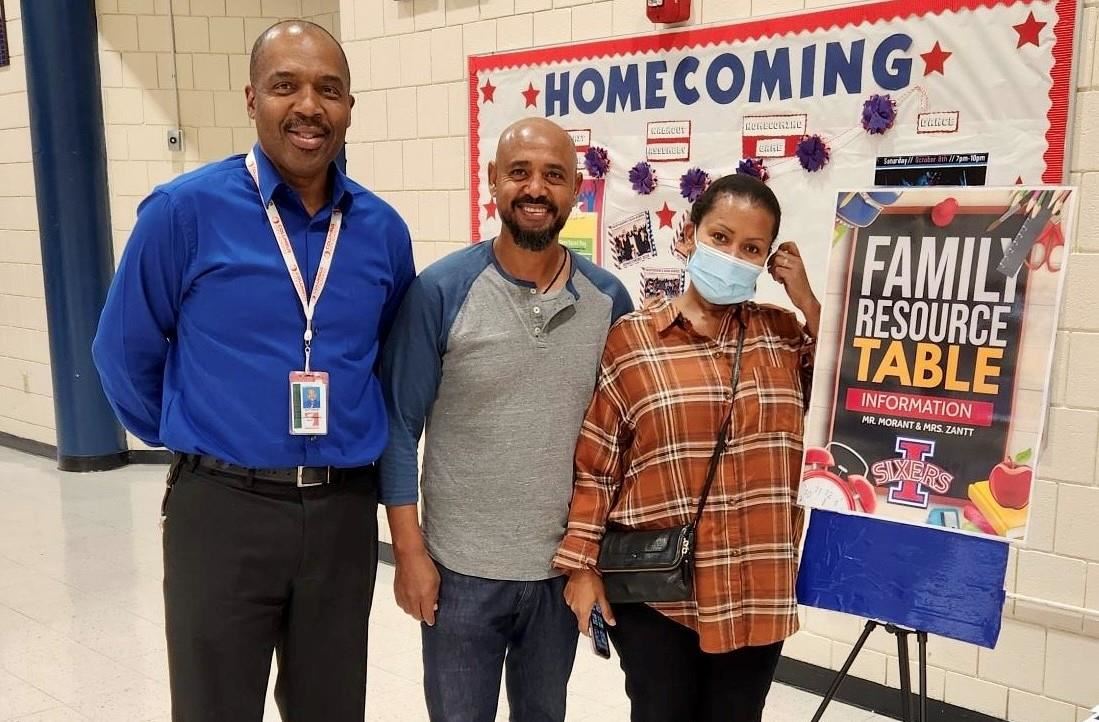 March 15, 2023 -- Family Ambassadors in Columbus City Schools are on track to make as many as 18,000 direct connections with families at home this school year as part of the district's nationally-recognized Check & Connect initiative.
Started last year by the Student and Family Engagement Office, the Check & Connect initiative provides an opportunity for schools to connect with families in a positive, helpful way and identify supports parents might need.
"In the past, the only call a family might get from their child's school was about attendance, discipline, or an automated message. Our Family Ambassadors have turned that around," said Scott Varner, Executive Director of Student and Family Engagement. "Through phone calls and one-on-one interactions, we've opened a two-way line of communication that meaningful and authentic."
Nearly every school in the district has at least one assigned Family Ambassador, with some school having additional ambassadors to support unique populations. For example, more than a dozen schools in Region 1 have bilingual family ambassadors to support the larger numbers of Spanish and Somali speaking families.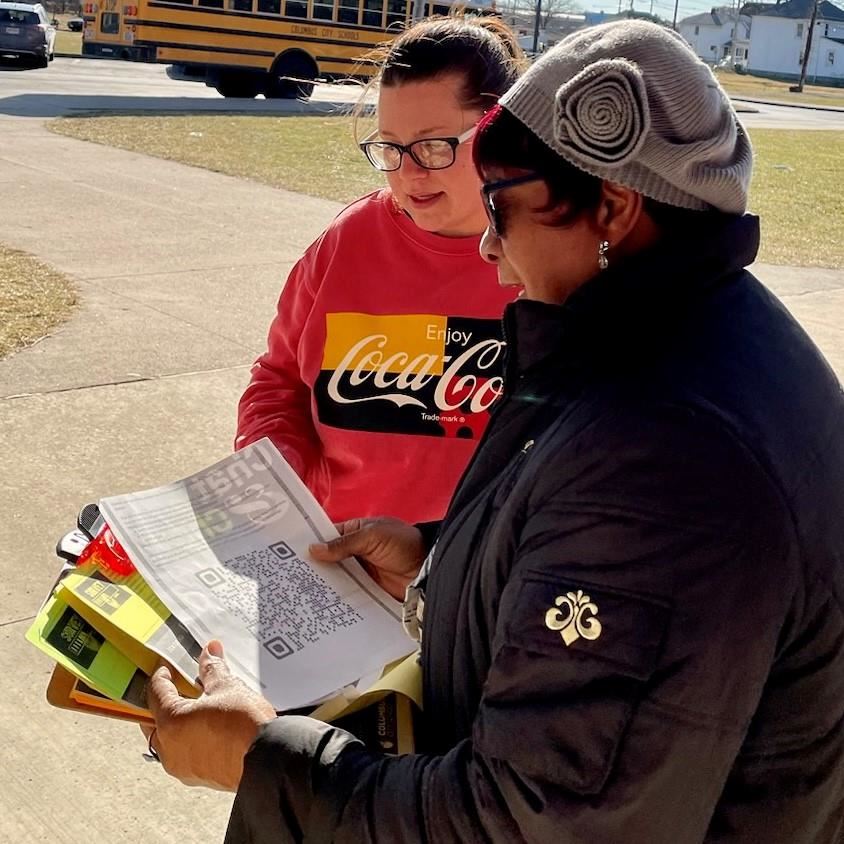 Each Ambassador is tasked with making at least 15 Check & Connect interactions each week. The majority of these direct interactions are phone calls to home but also include in-person conversations during school events, text messages, and direct emails.
Since the start of the school year, Family Ambassadors have made a total of more than 17,500 of these interactions and are on pace to reach 18,000 before the start of Spring Break. Last year, ambassadors made nearly 20,000 total calls for the entire school year.
During the calls, Family Ambassadors ask, in simple terms, how the families are doing: do they need help with anything; what challenges prevent their child from attending school on time, every day; and what supports could better assist the family either from the school or from community partners.
"In nine out of every 10 calls, the Family Ambassadors are able to immediately address the families' questions - providing answers about school activities or Parent Portal, connecting them with school staff, or linking families to resources from the community," added Mr. Varner. "Even for those families who share they are doing fine, the calls serve as an opportunity to remind them of upcoming school activities and initiatives."
Data from the Check & Connect interactions is compiled to help the Engagement team also identify trends or a gaps in community resources. A new "Check & Connect At A Glance" dashboard gives near real-time information on the calls, including the top topics discussed.
Attendance tops the list as a topic of discussion on one out of every ten calls. So does Parent Portal and
Parent-Teacher Conferences. For much of the first part of the year, Transportation and Communication were also top topics. Roughly 5% of calls also reveal needs in the home such as clothing, food, or housing assistance.
"Using this data, the Engagement team has taken on a greater role in helping share information about attendance - plus the Stay in the Game initiative - as well as busing," shared Mr. Varner. "Because of what we're hearing from Check & Connect, our team has had multiple Virtual Family Engagement Sessions on Parent Portal and on free social service supports, and Family Ambassadors are sharing more communication and information than ever before through Smore newsletters at the schools."
In 2022, the Check & Connect initiative was recognized as a national "Promising Practice" by the National Network of Partnership Schools out of Johns Hopkins University. It's also been a featured topic with the Council of Great City Schools and the Ohio Statewide Family Engagement Center at OSU.
CCS families are encouraged to connect with the Family Ambassadors in their children's schools. These ambassadors can be a great source of information and advocacy.
---