Return to Headlines
Superintendent's Weekly Message to the CCS Community - November 13, 2020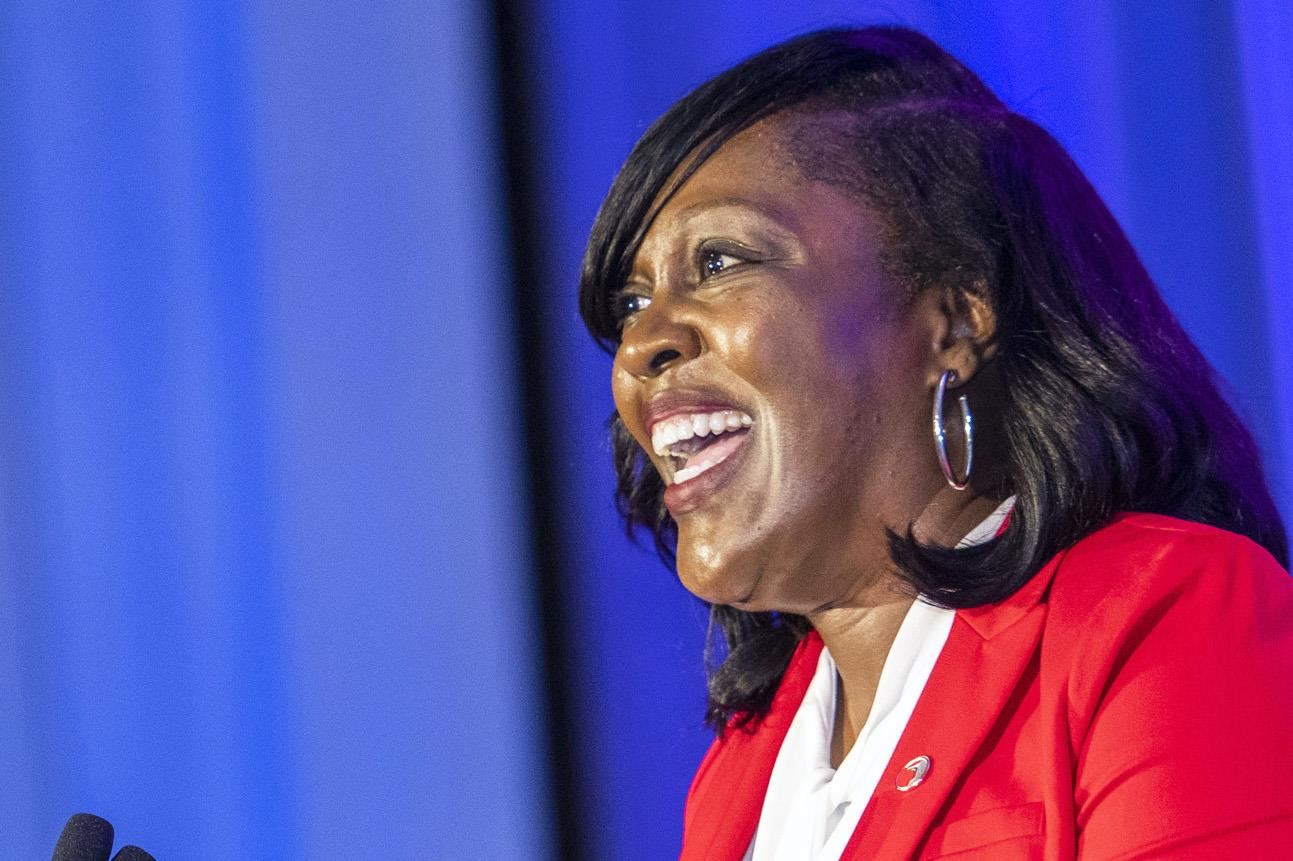 Dear CCS Community,
Reflecting on the past week, I must acknowledge the significance of this moment in our nation's history. As President-elect Joe Biden prepares to lead our country, I am awestruck and moved by the women who stand at his side and what this means for young girls and for educators.
Vice President-elect Kamala Harris has broken the glass ceiling for all women, but more significantly for women of color. Not only will she be the first woman to hold the office of Vice President of the United States, but she is also the first African American, first South Asian American, and the first daughter of immigrants to serve in the post.
As an alumna of a Historically Black College and University myself (Mississippi Valley State University), I am also proud to point out that the Howard University product Harris will be the first graduate of an HBCU in the White House. Not to mention, Harris and I are both members of the first-ever Black sorority, Alpha Kappa Alpha!
What I will remember most about this week is the message Kamala Harris shared when she took the stage for her victory speech.
She said, "Every little girl watching sees that this is a country of possibilities."
To the children of our country, Harris offered these words of encouragement: "Dream with ambition, lead with conviction, and see yourselves in a way that others may not simply because they've never seen it before. But know that we will applaud you every step of the way."
Throughout my career in education -- as a teacher, principal, and now superintendent -- I have been purposeful in mentoring young girls and being a role model for them to look up to. It is important for our children to see themselves in the adults around them and, in turn, for these adults to show them what is possible. Kamala Harris is the embodiment of what we want for our young girls...if they can dream it, they can achieve it.
If it weren't enough to have a trailblazer in Harris by his side, Joe Biden is also bringing a teacher to the White House. President-elect Biden's wife, Dr. Jill Biden, is a longtime high school teacher and college professor who holds a Doctor of Education (Ed.D.) in educational leadership.
Dr. Biden is an advocate for education in our country. Her ascendency as First Lady comes at a time when education, from preschool through post-secondary, must be a priority. It is critical we have a voice for students and teachers at the highest level of our government, someone who knows the work and can advocate for resources and policies that are necessary to help ALL students succeed.
World Kindness Day
November is Acts of Kindness Month, and today, November 13, is World Kindness Day, reminding us that now is the time to come together and find ways to lift each other up as we work to heal the divisions within our country and address the critical challenges ahead of us in 2021.
Every day across our District, we have staff, students, families, and community partners who are dedicated to building positive, inclusive learning experiences and environments.
Columbus City Schools is preparing to celebrate its fifth annual Relationship Week in February. This year we will be sharing monthly activities that reinforce specific themes leading up to Relationship Week. For Acts of Kindness Month, we are encouraging our school community to do just that -- perform acts of kindness, which are unexpected gifts that communicate we see you, we hear you, we care about you, and you belong here.
I am inviting everyone in our school community to take part in activities that reaffirm our compassion, respect, trust, and love for one another and our community. You can share your acts of kindness by tagging our social media accounts with #Relationship365.
In recognition of World Kindness Day, let each of us be united in spreading kindness today and every day.
Mask Up
Finally, I am asking our school community to continue its efforts to slow the spread of COVID-19. Wear a mask, wash your hands, keep your distance, and avoid large gatherings. We must all do our part, even though it can seem difficult or inconvenient at times, to slow the spread of this virus in our community.
Sincerely,
Talisa Dixon
Superintendent/CEO, Columbus City Schools