Return to Headlines
Columbus City Schools Superintendent Discusses Plans for Opening of Schools for the 2021-2022 School Year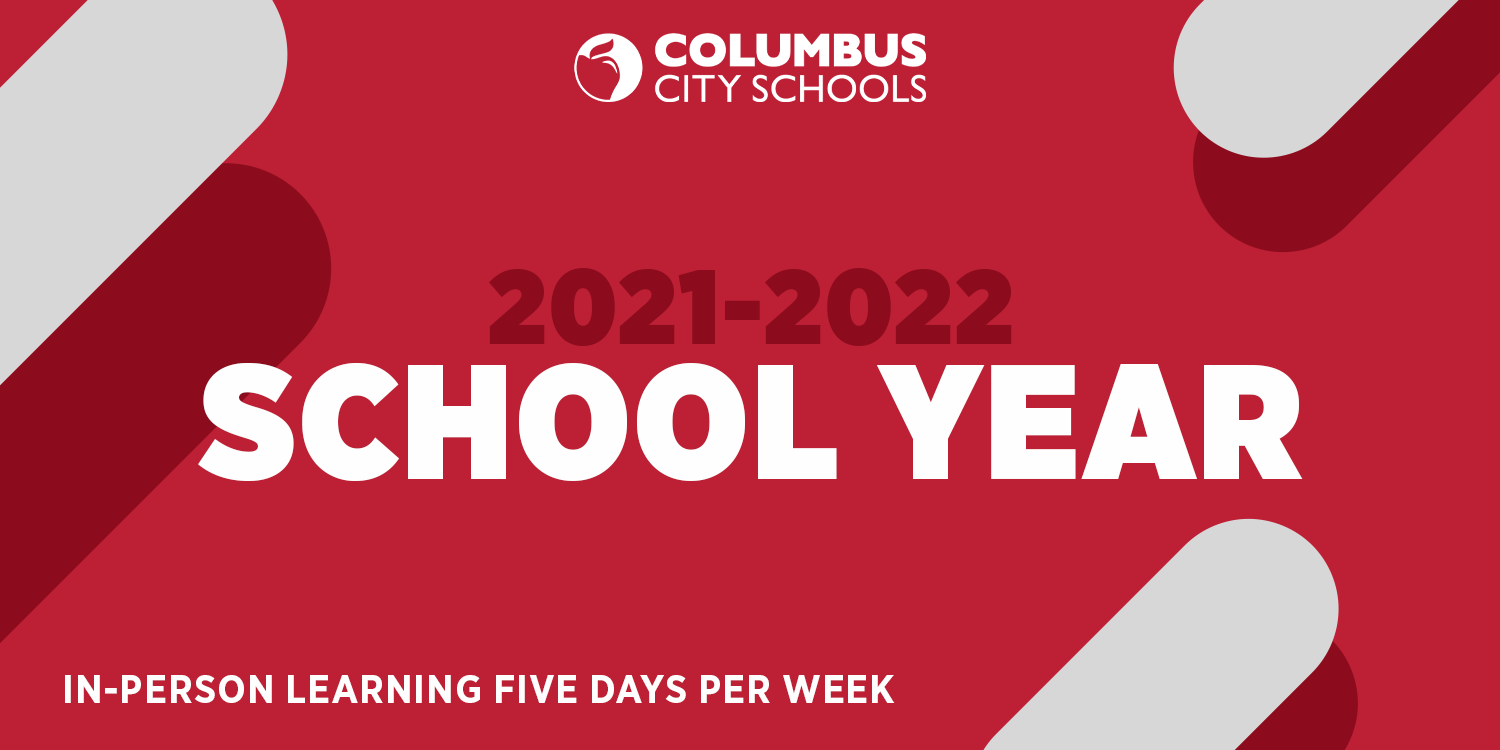 June 16, 2021 -- Columbus City Schools plans to return to pre-COVID protocols for the upcoming 2021-2022 school year, including athletics and extracurricular activities with spectators. Superintendent/CEO Dr. Talisa Dixon and her leadership team shared those plans with the Columbus Board of Education during its business meeting on Tuesday, July 15, including a recommendation to change the District's current transportation model.
As the State of Ohio and the City of Columbus lift mask mandates inside buildings and outdoors as COVID rates fall and more children become eligible for vaccinations, so too will come changes for the District's 50,000 students and 9,000 teachers and staff. The District will return to pre-pandemic protocols on July 29 when the District's year-round school Woodcrest Elementary begins and on August 26 for the traditional year calendar. Changes include:
Masks are permitted but not required

No social distancing

No sneeze guards in classrooms

No lunchroom restrictions

No restroom restrictions

No staff break room restrictions

No restrictions on entering or exiting the building
Interscholastic athletics for fall sports will return, including spectators for home and away games, marching bands, and drill teams. In addition, all art enrichment activities, including visual and performing arts events, will be scheduled with live spectators like they were before the global pandemic.
"We intend to safely open our schools five days a week for in-person learning for next school year," said Dr. Dixon. "Throughout the pandemic, we have become accustomed to changing course based on the data and guidance at hand. As we prepare for the next school year, this need to be nimble in our planning has not changed."
The District will continue with family and caregiver notifications should a student be symptomatic or test positive for COVID-19. In addition, CCS will continue to work with Nationwide Children's Hospital and Columbus Public Health on student COVID testing and vaccinations.
As the District moves towards a full reopening, its most significant challenge is recruiting and retaining qualified bus drivers. Board of Education members were briefed about the current bus driver shortage, a nationwide problem exacerbated by the pandemic that is affecting Columbus City Schools and many other school districts across the state and the country.
During a typical school year, the District is responsible for routing approximately 45,000 transportation eligible students, including all CCS, Charter, and Non-Public Schools students to and from school. Currently, the District has 612 active drivers to cover approximately 704 school bus routes and any potential call-offs that might occur.
Interim Transportation Director Rob Weinheimer outlined a proposed change to the current transportation service model for the 2021-2022 school year to align the District's current driver capacity to provide transportation services for students. The recommended proposal would provide:
CCS and Charter/Non-Public School K-8 yellow bus transportation

CCS and Charter/Non-Public School 9-12th-grade on COTA
This option allows the transportation department to cover approximately 600 routes more efficiently with its current 612 drivers. The District continues to meet with the Central Ohio Transit Authority (COTA) to discuss the capacity and frequency of routes serving high school students at the start of the new school year. The estimated cost of using COTA is approximately $5 million.
The District's Human Resources Department has set forth an aggressive summer recruitment campaign to hire more bus drivers, including increasing bus driver trainee pay to be more competitive from $11 to $18.50 per hour. Applications can be submitted at ccsoh.us/jobs.
Additional community outreach strategies include working with Ohio Job and Family Services, the Columbus Urban League, churches, and libraries to encourage candidates. CCS is also exploring multiple transportation strategies, including a Parent Transportation Survey and potential changes to pick-up and drop-off times.
The Columbus City Schools Board of Education will vote on changes to the District's transportation service model for the 2021-2022 school year at its next board meeting on June 29.