Return to Headlines
Superintendent's Message to Families - August 22, 2022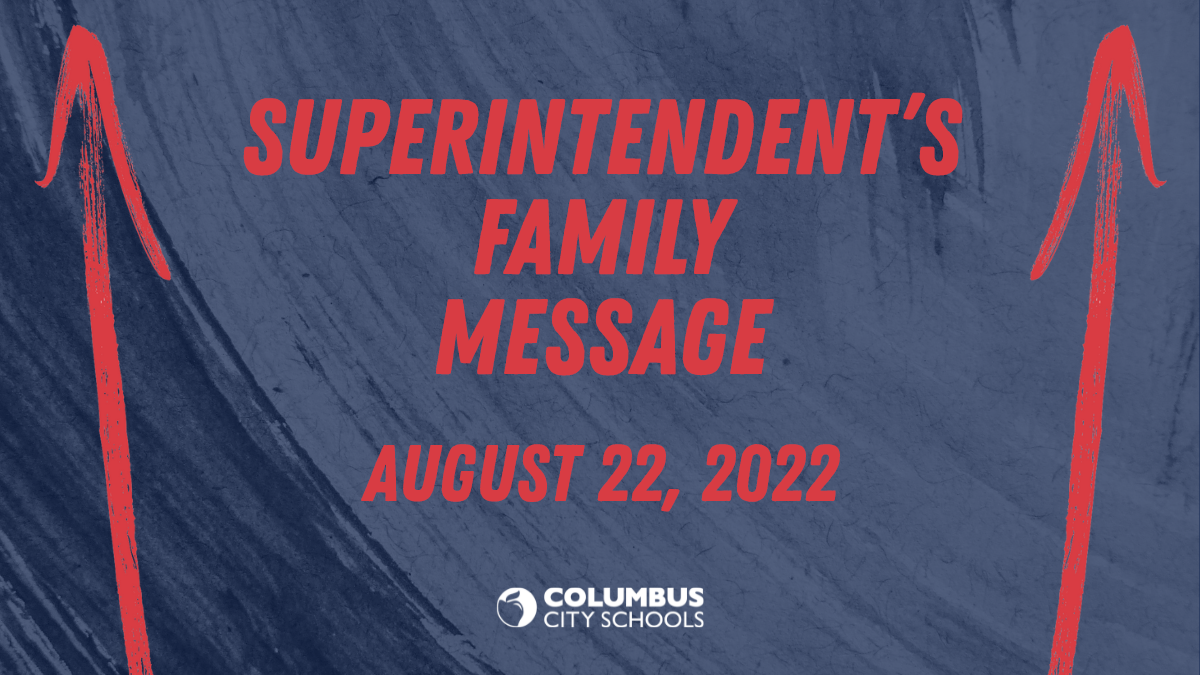 Dear CCS Families,
As you are likely aware, last night, the Columbus Education Association (CEA), our teachers' union, elected to go on strike beginning today, Monday, August 22. This was a decision made after months of negotiations between CEA and the Board of Education.
Many of our teachers have served our students for a number of years and have witnessed the growing challenges impacting public education, from staffing shortages to an increased need for social-emotional support. Along with district leaders and the Board, they too want what is best for our students.
However, with our teachers on strike, we will be starting the school year on Wednesday with online learning – an unfortunate and less than ideal situation. For our Woodcrest Elementary students on the year-round schedule, online learning started today and will continue tomorrow.
I understand this is weighing heavily on our teachers and staff, our students and families, and our community, just as it is on the Board and district leaders. And as Superintendent, my priority remains with our students, and it is my responsibility to meet their needs while also supporting our staff in their ability to do their jobs.
It is my hope that we are able to come to a resolution quickly and get all of our students back in their classrooms with their teachers as soon as possible. It's what our students deserve.
Until then, I want to ensure students and families have the information, resources, and support they need during these uncertain times. I encourage everyone to visit our Back-to-School Hub for the latest updates and information.
---
The CCS Back-to-School hub has answers to all of your questions ahead of school beginning on Wednesday.
Recently added information includes a map of the District's 25 meal sites, as well as information on picking up or repairing Chromebooks.
For assistance with Chromebooks or technology questions, families can also call 614-365-8425
---
For those families who need a safe space to send their children during online learning, our partners at the City of Columbus Recreation & Parks Department will open nine recreation centers early to provide our students with safe, adult-supervised locations and easy internet access.
These Student Support Centers will be helpful for students who might need support to log-in for daily attendance check-ins and online learning. Student Support Centers will be open Wednesday, Aug. 24, through Friday, Aug. 26, from 7:00 a.m. - 6:00 p.m. For the complete list of Student Support Centers, please click here.
Now more than ever, we must come together and support one another as we get through this difficult time. Thank you for your patience as we work to get all of our students back in their classrooms with their teachers as soon as possible.
Sincerely,
Talisa Dixon
Superintendent/CEO, Columbus City Schools