Return to Headlines
CCS Success: Nancy Deleon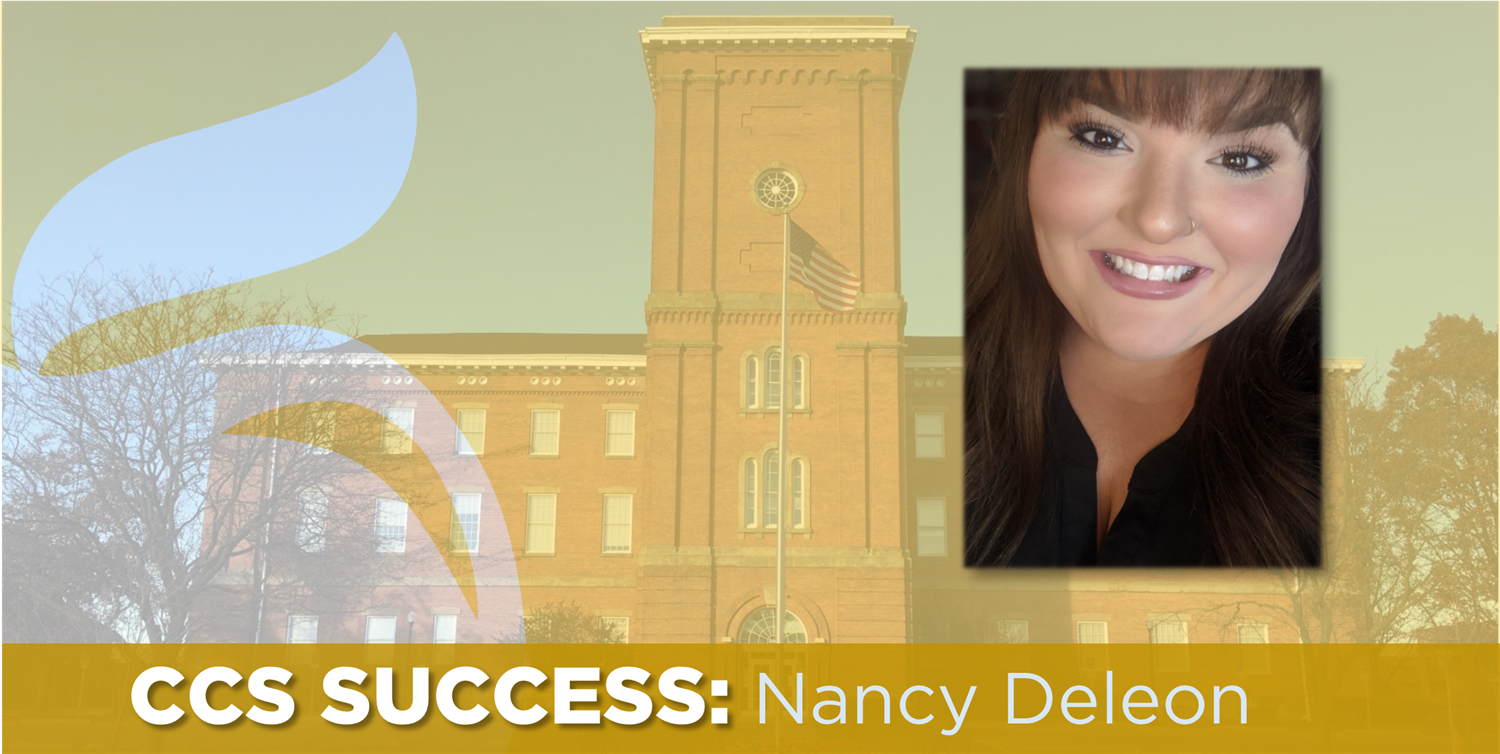 CCS SUCCESS is a feature highlighting former CCS graduates and what their success within and beyond our District. Columbus City Schools employs a lot of the talent that has graduated from the District, and many CCS scholars ae experiencing success in a wide array of professions.
Today's feature highlights: Nancy Deleon "Ms. D" – Combined Humanities and English Teacher
Q – Why have you chosen education as a career path?
I am a proud graduate of the Fort Hayes Arts and Academic Class of 2010, and I insisted on serving in the Columbus City Schools district to honor the legacies of those who invested in me. I chose education as a career path because I am passionate about holding space for young people to find and refine their own voices.
The hope of our nation resides in the hearts and minds of our youth -- investing in their purpose and their promise is the absolute joy of my life. I am a fierce advocate for social justice, and I love teaching English because I believe literacy is the key to social empowerment. I believe that students need access to stories that reflect and affirm their own lives, as well as the experiences of others. This is the foundation of my teaching.
Q – What are the schools that you attended during your CCS experience?
I attended Westgate Alternative Elementary School, John Burroughs Elementary School, and Fort Hayes Arts and Academic High School. (I was out of district for middle school.)
Q – What you could share about a teacher(s) or administrator(s) who helped enlighten your path?
Mrs. Courtney Johnson has loved me unconditionally since I was an unruly ninth grader and continues to guide me as a cherished mentor and friend. She has celebrated my victories and grieved my losses as if they were her own. She was our Senior Class Advisor back in 2010 and sacrificed countless hours to ensure that we had the most incredible student experience in Fort Hayes history. Today, we teach together, fight for justice together, and dream together. I would not be the woman or educator I am without her unyielding support in my life.
Michael Saxon taught me how to read, write, and think in a way that forever changed my life. He has always been relentless in his encouragement, both during my time as his student and now as his colleague. It is his internalized voice in my heart that fuels my confidence and passion for this work. Michael works tirelessly as our Department Chair and his professional leadership and integrity are unparalleled. He has been an integral mentor, and I am forever grateful for his guidance and friendship.
Mrs. Johnson was contacted regarding her experiences with Nancy, and she shares, "From the moment I read Nancy's summer homework when she was in ninth grade, I knew she was destined to be an educator. There simply is no one on this earth with a bigger heart than Nancy. I have learned more from her than she ever could have from me. I'm eternally grateful that the universe connected us as teacher and student, and that we have become family. That is the magic of Fort Hayes though. Our students love Ms. D as much as I do. She is the kind of educator you want your children to have: one who sees each student for their unique, limitless potential. Nancy is a warm cinnamon roll wrapped in sunshine, and we are all so fortunate that she chose CCS as her home."
Mr. Saxon also had this to add, "My room, my career, my embrace of life is new because of Nancy de Leon's influence. Nancy lives undefeated, a true champion, celebrating and inspiring all who are blessed to share in her warmth. Long ago, I placed these words on Nancy's notebook, "Your future is brighter than the sun." And now I embrace the opportunity to revise and say it better: Nancy's impact is more powerful than a thousand suns."
Q – Finally, what would you tell a student who would be interested in choosing a career in public education, and what may that look like in 20 years?
I would say that we need you! We need young teachers with bright smiles and fiery bellies who are dreamers, artists, and visionaries. We need your creativity, passion, and tenacity. We need your hearts, so wide open and ready to love. Public education is the hope of this nation and serving in a public school has a monumental impact in our communities. I cannot wait to serve beside you someday soon.
I am the founder and operator of The FORT Store, which is a free, discreet resource space that provides hygiene products, school supplies, and non-perishable food items to students and their families. Fort Hayes had a unique need for resource support. We are not a neighborhood school, and there can be several barriers connecting students with immediate resource support in their respective neighborhoods. I established The FORT Store to provide immediate resource support to students until we can connect them with more substantial and/or long-term support.
The FORT Store partnered with Student Success Stores in 2019. Together, we hope to set students up for success by ensuring that each child has the resources to start each day feeling confident, healthy, and ready to learn. Here is a link to a video that tells all about The FORT Store!