Return to Headlines
STEM Teacher Bringing Lessons to Life With Project-Based Learning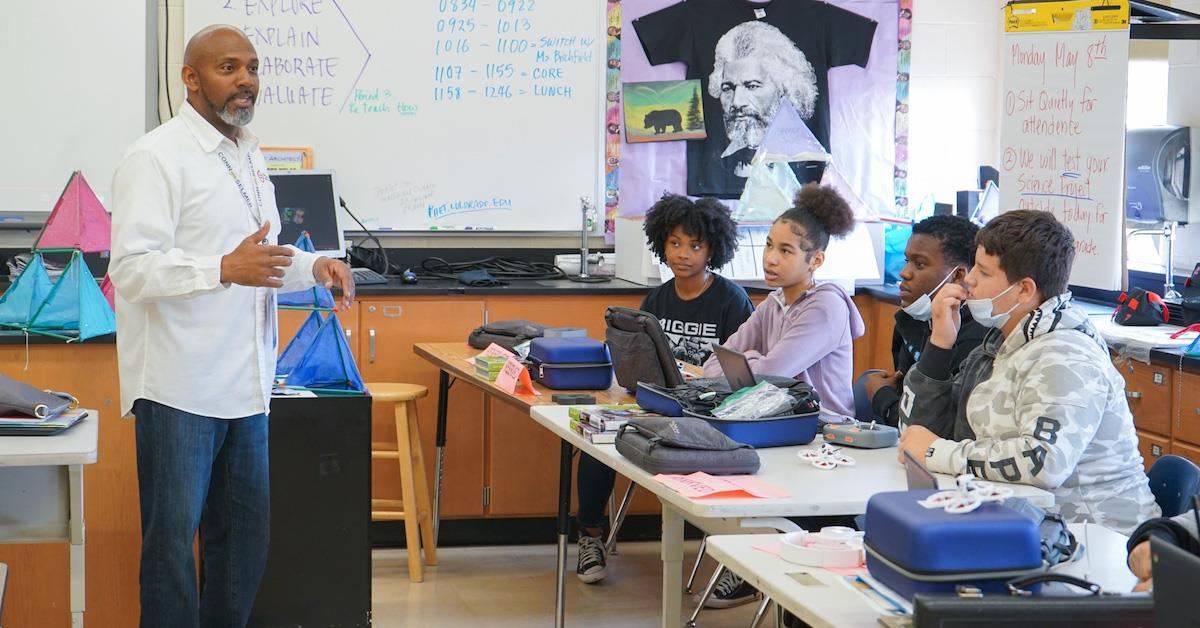 May 12, 2023 -- "I am a STEM teacher. I am not just a science teacher."
That's how Yorktown Middle School teacher Darwyn Allen describes himself. From the moment they walk into his classroom, it's easy to see how he's placing learning into students' hands.
"I like giving context and concreteness to what is learning. Most of the academia I've seen is learning in isolation. So students learn algebra, geometry, and physics, but they learn it all in isolation. It's only once they declare a major in their second or third years of college do they realize that Bernoulli's law that they learned years ago actually applies to this now, and that's why a plane can lift up off the ground," Allen explained.
Allen joined Yorktown Middle School and Columbus City Schools in the fall of this school year and has quickly brought his lessons to life. Students in his classes have learned the fundamentals of architecture, meeting architects from Moody and Nolan early this year. Now, they're working on applying lessons learned to build kites and fly drones.
"They may not care much about the force of motion of Newton's Law, but if we make a kite that demonstrates those principles, they see it all working together," Allen said.
His passion for project-based learning comes from his experience in the military. Allen grew up with family members in the military and education. He spent much of his adolescents working to avoid going into their occupation. During college, that tune changed when he joined the Air Force, which led him to teach others how to fix planes.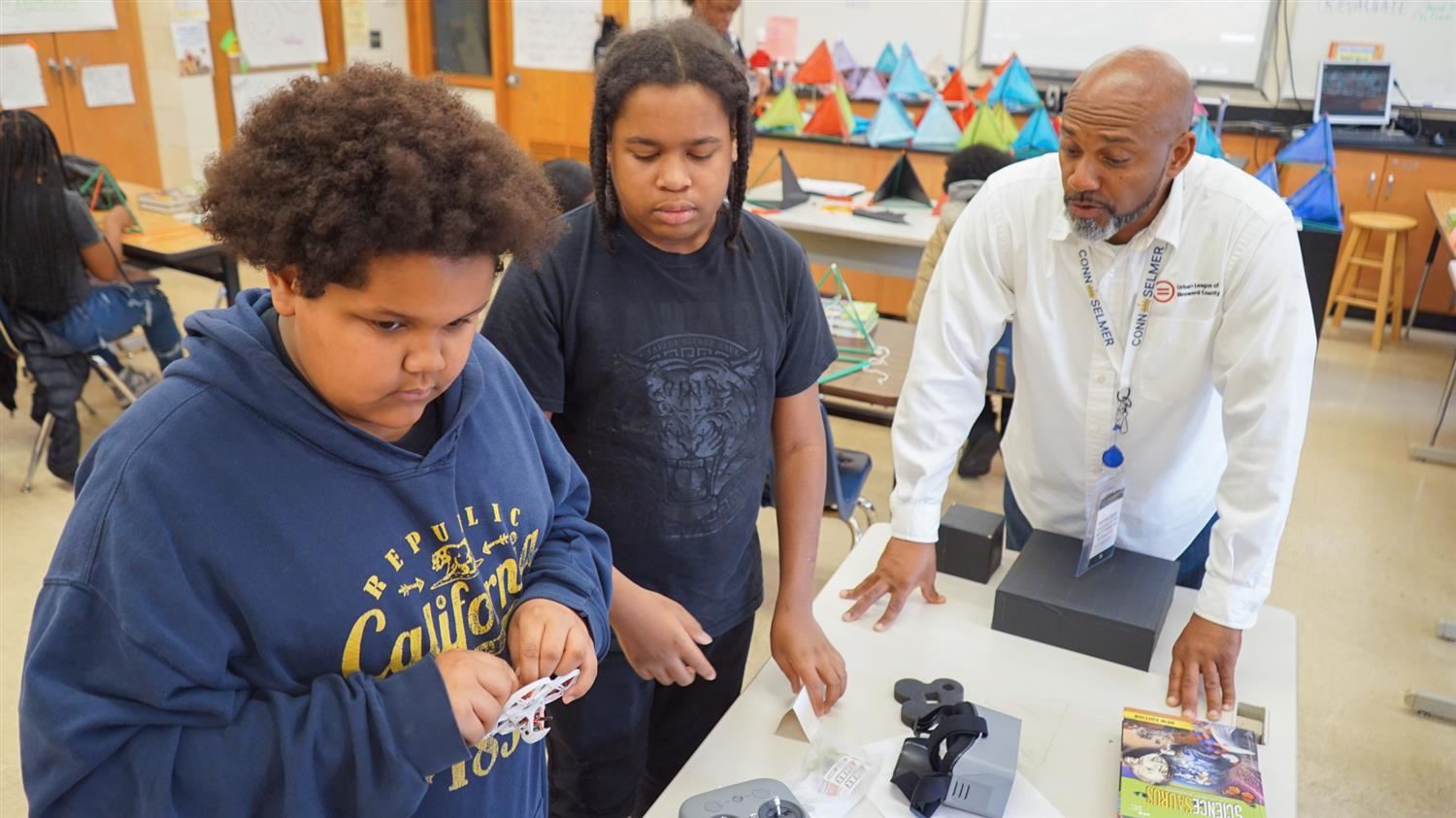 That's when he took notice of the differences in learning styles and how understanding lessons doesn't always lead to success when applied.
"You have to make sure that you can take the plane apart. Do an engine inspection, do the hydraulics, check all the different systems, and just because you can pass an exam doesn't mean that plane isn't going to have issues," Allen said.
After serving in the Air Force, Allen returned to school to study Human Ecology at The Ohio State University. He spent years in parts of Florida and Pennsylvania, teaching students STEM and citizenship skills.
"I've been able to deal with all kinds of cultures, and students are learning that being a citizen is just as important as learning different school-related things."
Allen said teaching at Yorktown has allowed him to connect with students he knows can thrive with more hands-on application.
"I believe it's my purpose. I grew up in a family that was intact,[ and] we had a sense of community. Some of them will get these things right away. Some will get it in high school when they do something else, and it all clicks. I want them to know somebody cared enough to give them hope – whether they see it now, over the summer, or even later. I just want them to know someone tried to give them hope."
---