Return to Headlines
Love Story Leads to Computer Donation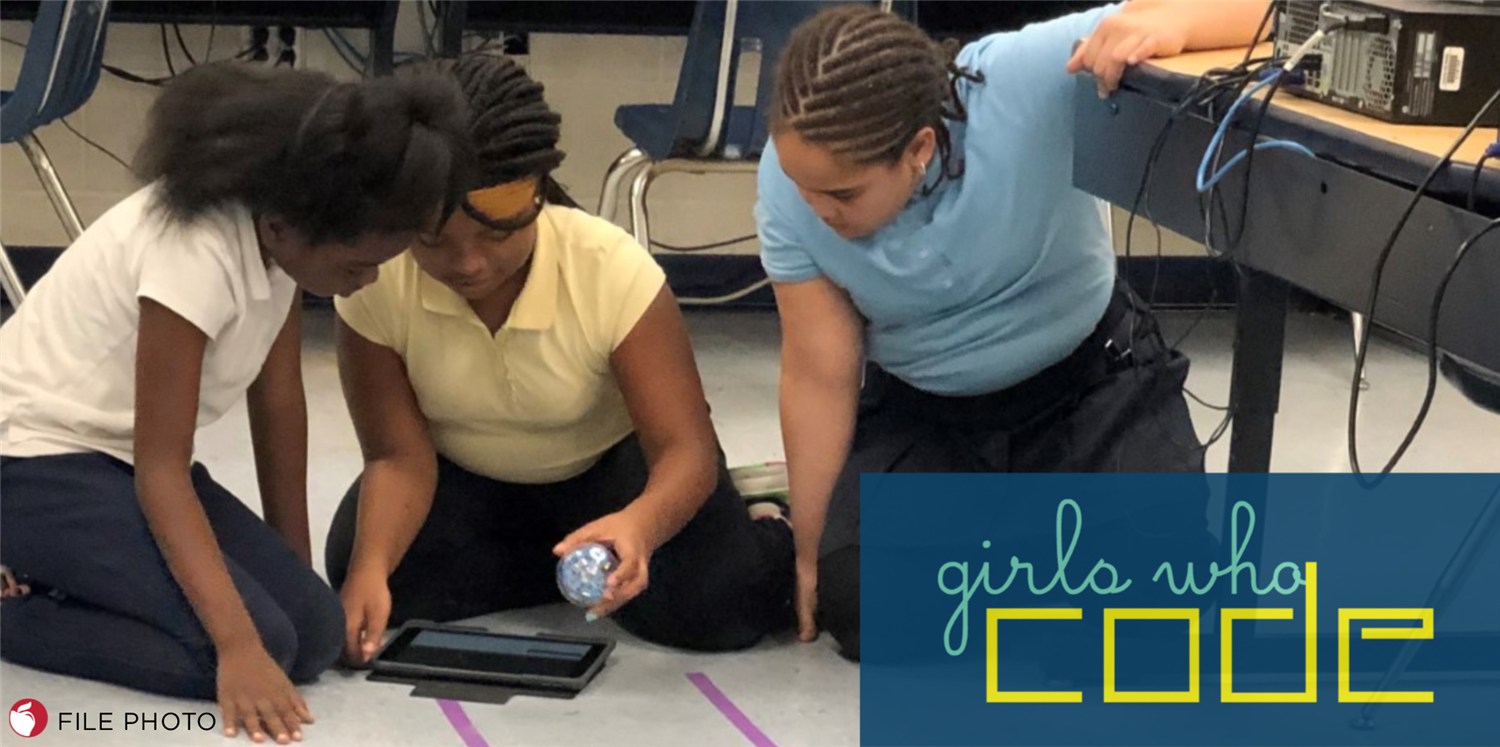 January 6, 2021 -- Wanda Mays, a third-grade teacher at Berwick K-8 Alternative School, received a special gift from a complete stranger this holiday season. The gift is for the students at Berwick, particularly young girls, to support and equip them with hands-on computer programming experience. Charles A. Turner III donated $2,000, so the school can buy three robots for the "Girls Who Code" club.
"The Girls Who Code" is an international non-profit organization that works to bridge the gender gap by equipping young women with computing skills to pursue 21st-century opportunities. "We started a Girls Who Code club at Berwick two years ago," said Mays. "Before the pandemic hit, we would work together on programming computers using our laptops and cell phones and compete with other school districts who also have Girls Who Code clubs."
The money Mr. Turner donated will allow Ms. Mays and her school to purchase several new Sphero RVR programmable robots. "Once we return to school for learning, our club will be able to work with this new technology," said Mays. "It's tremendous, and I am so excited for our students." The "Girls Who Code" club at Berwick K-8 Alternative encourages both girls and young men to participate.
Before this donation, Mr. Turner and Brenda Mays didn't know each other. Mr. Turner's only connection to Berwick K-8 Alternative is he grew up on a farm near the school more than 50 years ago. That farmland is now the highway we call U.S. Route 33.
While Mr. Turner has ties to the east side, his reason for giving to Berwick and the "Girls Who Code" club is love. The love for his wife, Linda Coffee Turner, who died several years of brain cancer after 44 years of marriage.
"My wife was brilliant; she really was," said Charles A. Turner III. "She had a perfect SAT score and was her class valedictorian when she graduated from high school in Southern Ohio. If it hadn't been for a full scholarship, a college education would not have been possible since her dad was a farmer."
That's one of the reasons Mr. Turner wants to give back. "When my wife went to college, it was during a time in this country when women were not encouraged to pursue careers in engineering and the sciences," said Turner. Long before her death, my wife and I talked about supporting young women in elementary, middle, and high schools in our community so they can have the same opportunities we did, especially in the fields of math and science."
You only have to talk to Mr. Turner once to get an idea of how much he adored his wife and her love of education. Giving back is how Mr. Turner keeps her memory alive. "The first time we spoke, I was driving and had my cellphone on hands-free," said Mays. "I had to pull over to concentrate because of how much he shared about his wife and their convictions to bridge the gender gap when it comes to women and technology. That's why this gift is so special. It will allow Berwick students to have the same access to technology that students in the suburban district have, and why not?"
Charles Turner is equally excited for Berwick's students to return to the classroom and start using the robots. "There is so much talent wasted because of prejudices in our society," said Turner. "I want to do something about that. My wife believed that, and so do I."