Return to Headlines
Community Gives Back to Broadleigh Elementary School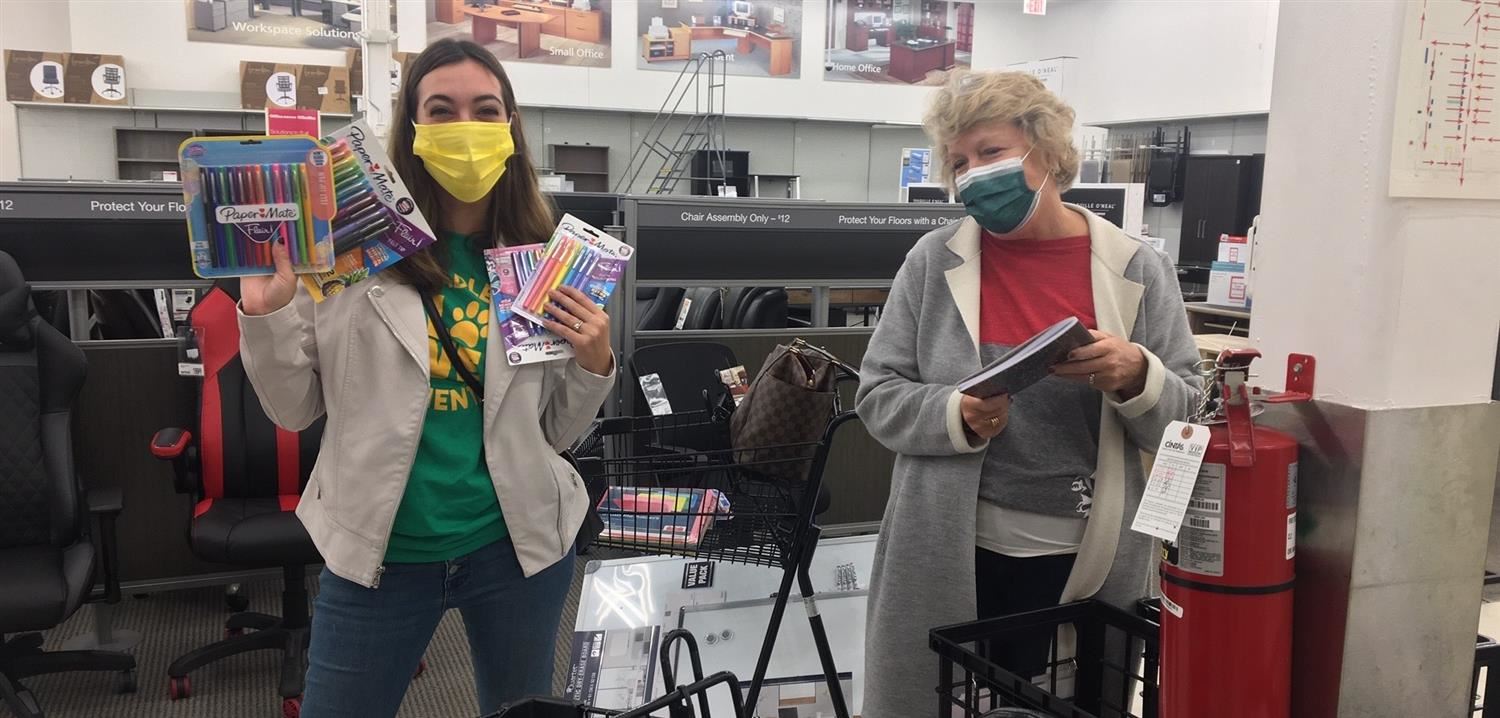 October 30, 2020 -- Wearing green and yellow masks, more than two dozen teachers and staff from Broadleigh Elementary School shopped at OfficeMax as if they had money to burn. Actually, the school had a check for $10,786.20 to buy anything they wanted, thanks to monetary donations from the community.
"It's amazing that OfficeMax selected Broadleigh to receive this generous donation," said Principal Shonte Ivey-Spears. "I used the money to buy every single teacher a 27" monitor so they can have two screens for classroom instruction."
Close to $11,000 was collected during its annual back-to-school fundraising drive that started this summer at eight OfficeMax stores across Central Ohio.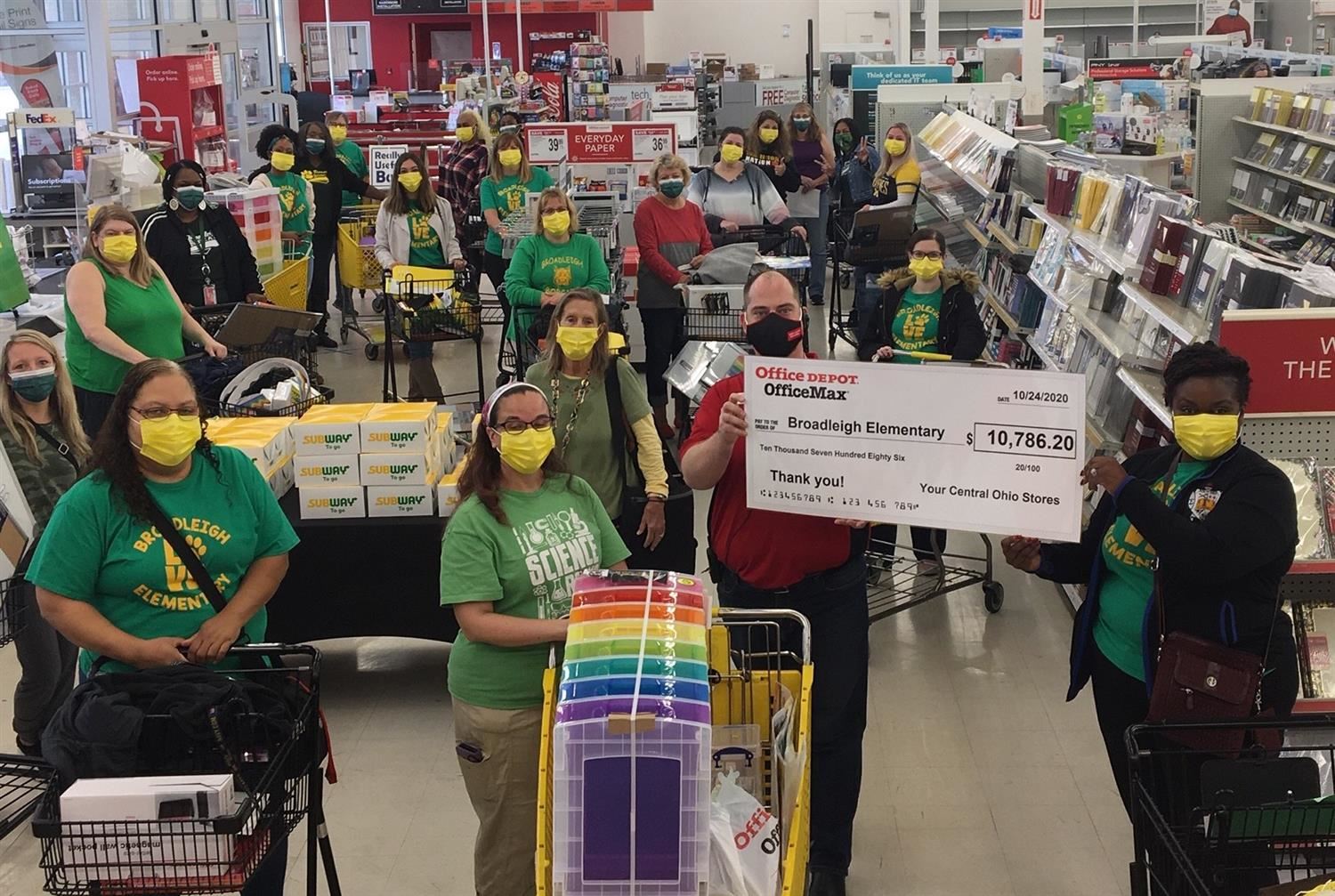 "This was the first year we asked customers from our market district to donate money instead of supplies," said Doug James, OfficeMax General Manager. "Sometimes, teachers don't need those supplies, but with money, they can buy exactly what they need. I think because of the pandemic, our customers were very generous and wanted to do their part to support local school children."
After buying the computer monitors, Principal Shonte Ivey-Spears divided the balance so that every teacher, staff, guidance counselor, and school social worker (basically every employee who interacts with a Broadleigh Elementary School student) ended up with $300 to spend.
Special needs instructional assistant Deanne Krouse bought plastic filing cabinets and range extenders. "Those extenders can boost my wireless signal, and that will help as we continue to teach remotely for a while," said Krouse.
Marissa Jenkins, a first-grade teacher at Broadleigh for 10 years, used the money to buy something she's never had before today. "I bought a laptop case, and it has wheels," beamed Jenkins. "I also bought file dividers so I can keep my notes on each student separate and organized."
Manager Doug James had plenty of staff to help the Broadleigh teachers and staff peruse the store shelves and restock during the shopping spree. The yellow and green plastic folders—Broadleigh elementary school colors—that retail for $.50 a piece went quickly. "Teachers often spend their own money to buy supplies for their students and classrooms," said Principal Ivey-Spears. "The fact that today they don't have to dig into their own pockets, and the community is supporting our efforts, is amazing."
Every Broadleigh teacher and staff were happy to give up a few hours of their Saturday for this OfficeMax shopping spree. "It is no big deal at all to be here on a Saturday," said fifth-grade teacher Priscia Fomby. "Educators know our work does not stop between Friday and Monday."
After a morning of shopping, OfficeMax provided boxed lunches for the school employees. The store manager wanted to make sure the teachers and staff at Broadleigh knew how much they were appreciated during these challenging educational times.
"I'm so happy we were able to do this for our students and staff," said instructional assistant Deanne Krouse. "So much community support does make us feel better. I don't look at it as giving up my Saturday; this is a giving Saturday."