Return to Headlines
Superintendent's Back to School Message - August 5, 2022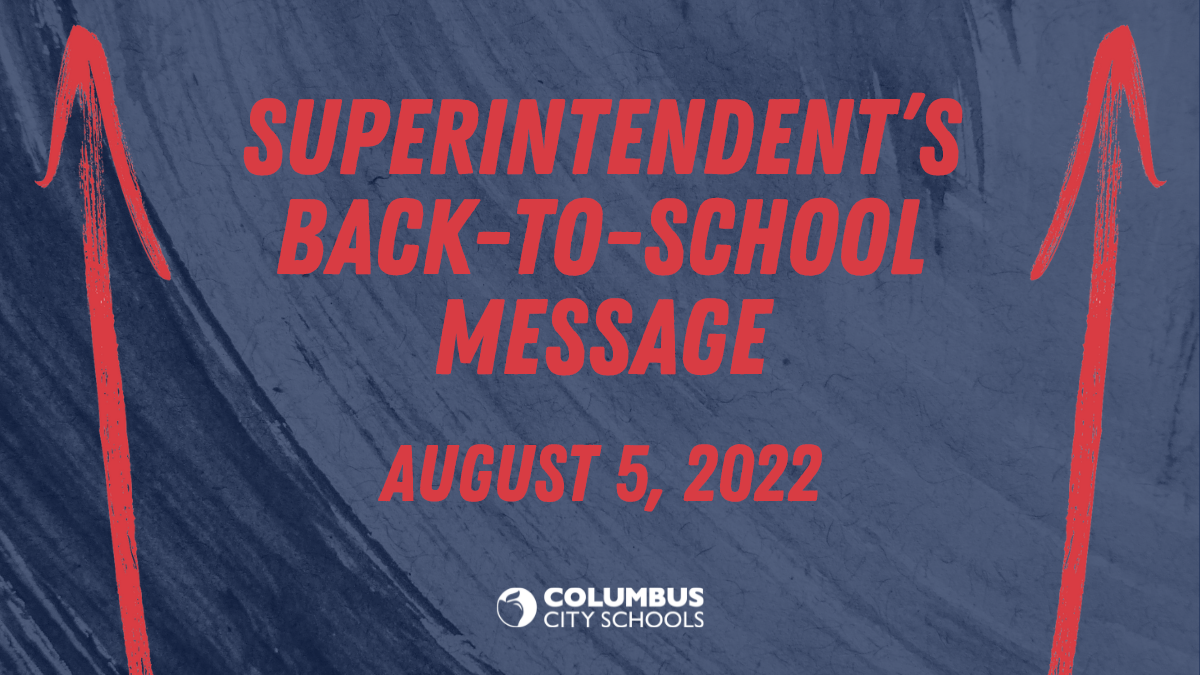 Dear CCS Community,
As many of you are aware, the Columbus Education Association voted to issue a 10-day strike notice last night. While we are disappointed to learn of the notice, we remain firm in doing all we can to reach a resolution and welcome our teachers back on August 24. During this time of uncertainty, I want to reassure our families and the entire CCS community of that intent.
I understand this is not the ideal situation weeks before the start of school. I can only ask that we be prepared for any situation, press on, and continue to prepare for our doors to open as planned.
We welcomed our Woodcrest Stars back to school last week. Our year-round elementary school had a great first day, as students were welcomed with hugs, high fives, and a clap-in from teachers, staff, and community partners.
I am hopeful we will have that same welcome at all our buildings on August 24. With that, I want to ensure our students and families have the information and resources needed to prepare.
August can be a stressful time even without unexpected circumstances - transitioning back to your school routines and ensuring you have checked all the boxes. To make the transition as seamless as possible, we created a Back-to-School Hub on our website, where you can access all the information you need with just one click. The Hub provides information on immunizations, sports physicals, transportation, graduation requirements, and much more!
To further assist families prepare for the school year, we will be holding our first ever district-wide Back-to-School Family Resource Fair on Saturday, August 20 from 10:00 a.m. to 3:00 p.m. on the Fort Hayes Campus. Many of our community partners will be on hand connecting students and families with resources to make sure they're ready for the first day of school, including:
Free backpack and school supply giveaways;
Health screenings and sports physicals (Appointments Required - Schedule HERE);
Immunizations and vaccinations; and
Help with all your CCS needs from enrollment to bus stops to Chromebooks and everything in between!
Finally, don't forget this weekend is Ohio's Sales Tax Holiday. The sale began at midnight and runs until Sunday, August 7 at 11:59 p.m. This may be the perfect opportunity to get your back-to-school shopping complete, from school supplies to new clothes for those middle schoolers who grew a foot over the summer! You may also want to consider thinking ahead for the colder months, which are right around the corner.
Enjoy your last days of summer break and I look forward to seeing ALL of our buildings filled once again on August 24th, with ALL of our bright CCS scholars!
Sincerely,
Talisa Dixon
Superintendent/CEO, Columbus City Schools