Return to Headlines
Sankofa 2021 Set For February 23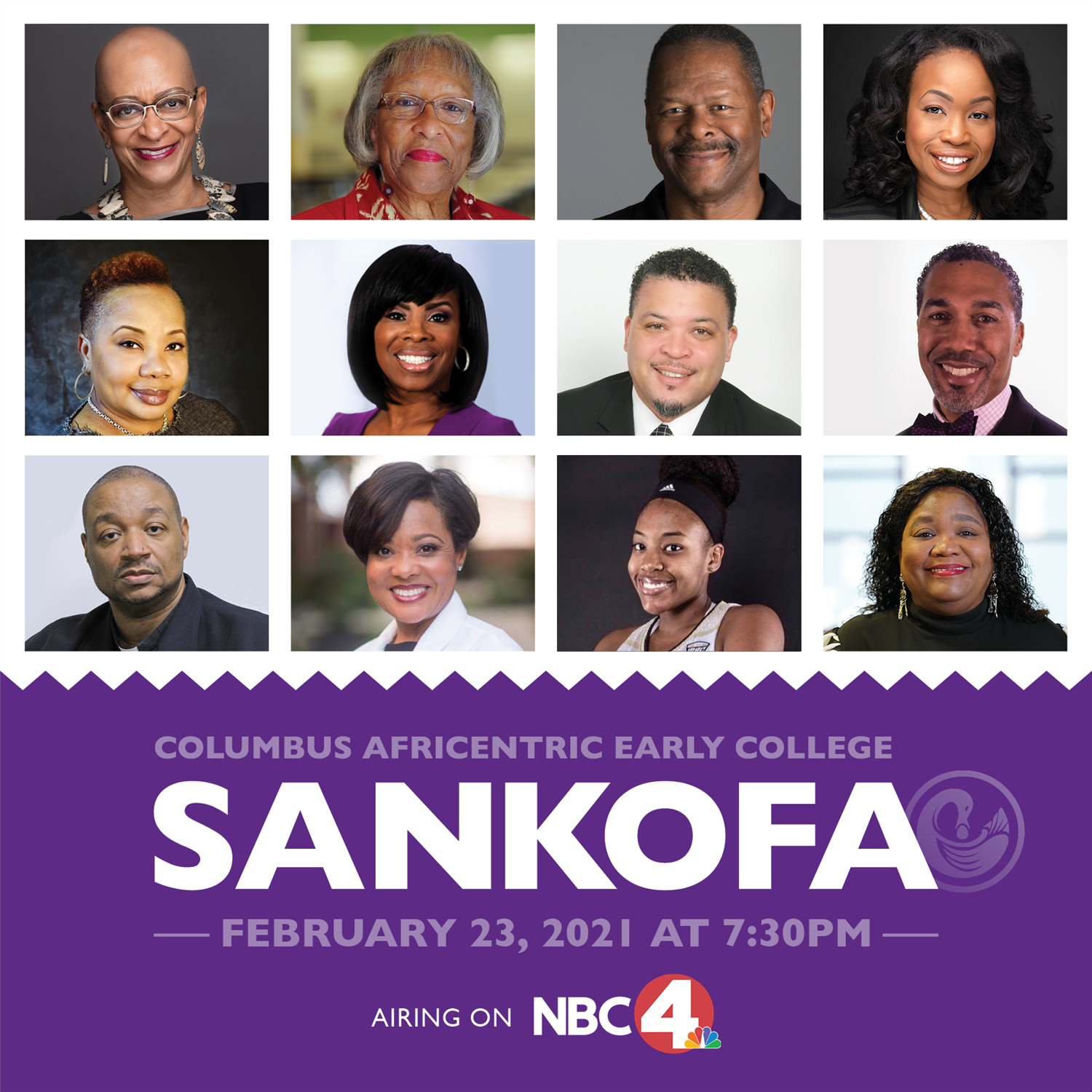 February 17, 2021 -- Dr. Todd Walker is determined to recognize African Americans' contributions, working, and emerging from the Greater Columbus area despite this global pandemic.
"Last year, we could not hold Sankofa, an annual signature event of Columbus Africentric Early College (CAEC) PreK-12 because of COVID-19, but not this year," said Dr. Walker, Director and High School Principal of CAEC. "We still can't meet in person, but through a partnership with NBC4 in Columbus, the leadership event will be broadcast on Channel 4, so anyone at home can tune in at 7:30 p.m. on February 23."
For those outside the Greater Columbus area, Sankofa 2021 will be live-streamed on the event's website.
Sankofa is an African word that means go back and get it. The image that symbolizes Sankofa is a bird whose feet are planted firmly forward, but the bird's head is looking back, and there's an egg in its mouth. "It means we have to understand the past to build the future," said Dr. Walker.
Dr. Walker believes the Sankofa 2021 celebration, where 12 African Americans will be honored and recognized, is vital for two reasons. "We need to know more about the contributions these African Americans have had on our global community, and these contributions are not the exception but the rule," said Walker. "Gathering together and learning about these leaders will allow us to grow together as a community and as a nation. It recognizes mutual dependency and the values of a person. Every person has intrinsic worth and value."
The 2021 Sankofa Honorees are:
Janet Jackson, Esq. Retired President & CEO United Way of Central Ohio

Catherine Willis, Community Activist

Curtis Moody, Chairman of the Board, Moody Nolan

Shayla Favor, Columbus City Councilmember

Lyn Logan Grimes, Experience Developer for African-American History, Ohio History Connection, CCS Alumna

Darlene Hill, TV Journalist, NBC 4 Columbus

Al Edmondson, Activist and Business Owner

Dwight Carter, Asst. Director, Eastland-Fairfield Career Technical Schools

Curtis Hairston, Pastor & Educator, Rhema Christian Center

Mysheika W. Roberts, M.D., M.Ph., Director, Columbus Health Commission

Marley Hill, CEAC Graduate, and Athlete

Diane Smith, CEAC Instructional Assistant
This is the fourth Sankofa event for CAEC but the first to be broadcast on a local television news station. "Events such as this are important to recognize that we have come a long way dealing with the issues of racism, but we still have a ways to go," said Dr. Walker. "The pandemic has highlighted the disparities that have always been present. Sankofa gives us hope and practical advice about our next steps as a community."