Return to Headlines
Columbus Global Academy Advisory Program Bolsters Language Skills, Global Empathy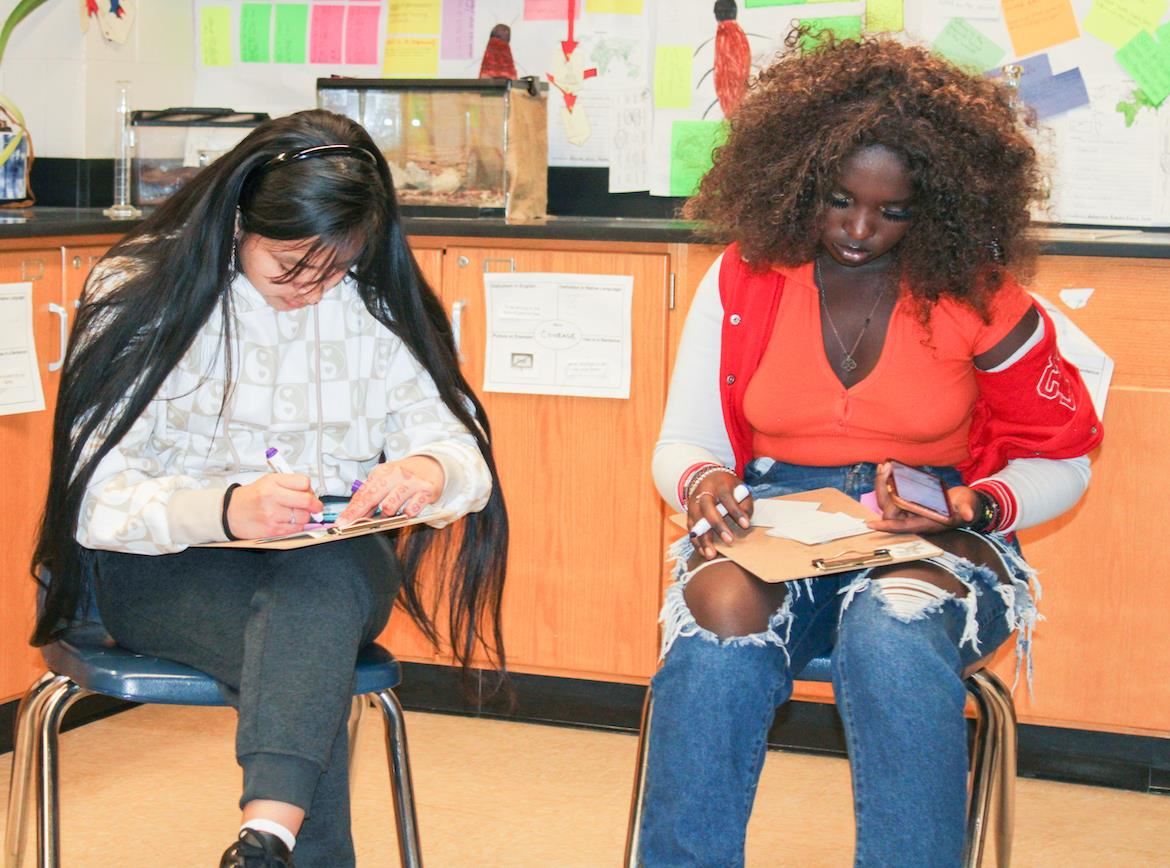 December 7, 2022 -- Columbus Global Academy students sat in a circle, noting what made them grateful.
Some students said they were thankful for their families or their teachers. Some saved their thank you notes to give to the person they are grateful for the next time they saw them.
This lesson was part of Columbus Global Academy's new program, Advisory. The program incorporates Priority One of the District's Strategic Plan, a Whole Child Focus. It's designed to help bolster students' English language skills, build community, and cultivate global empathy.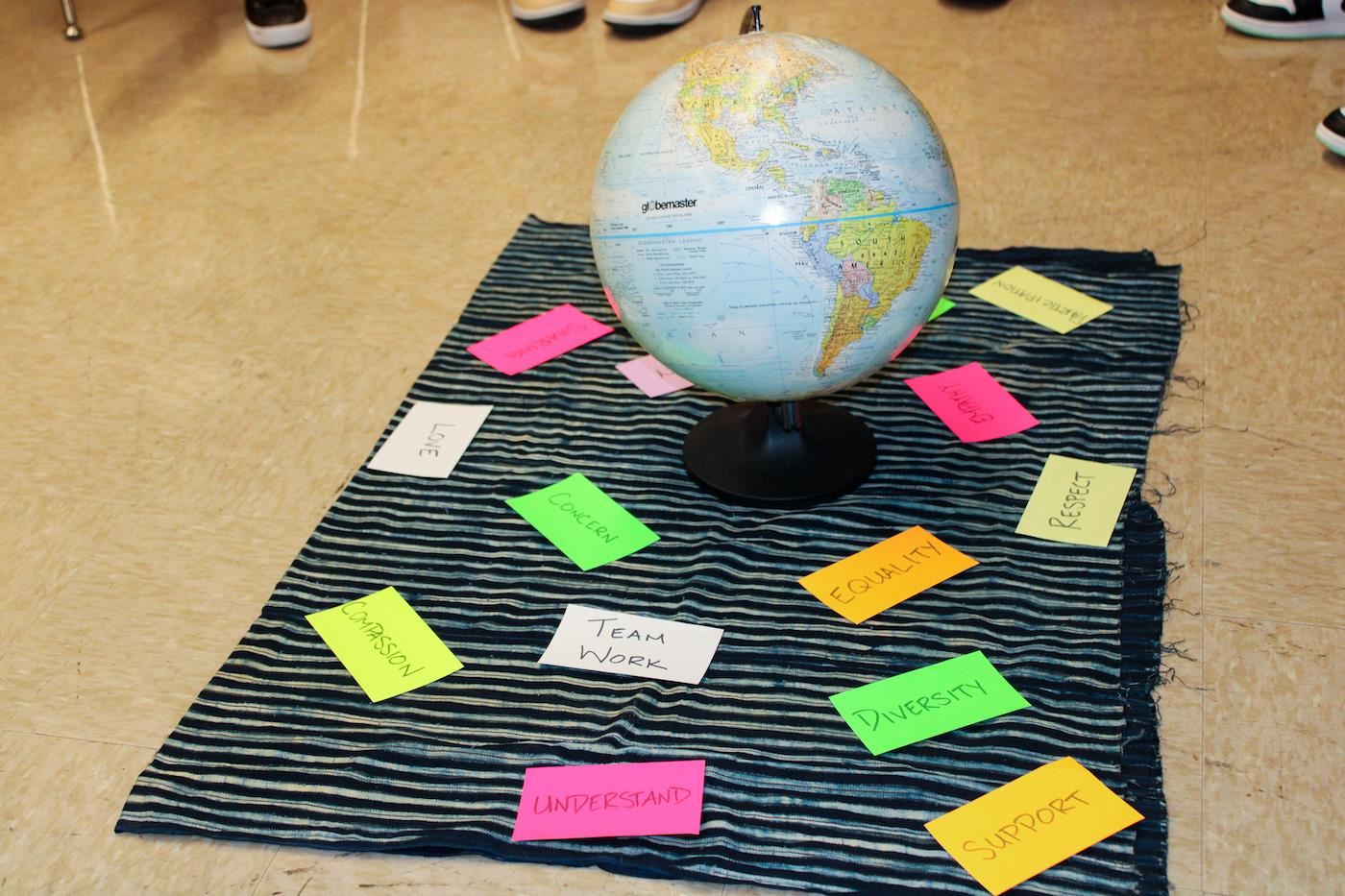 Adam Lammers, an English as a Second Language (ESL) and biology teacher at Columbus Global, got the idea from experience as a teacher in New York. Lammers started teaching for the International Network for Public Schools, a nationwide network for schools like Global. He said an advisory curriculum had an ESL focus to help students get ready to learn.
"I taught in New York for 12 years, and one of the things I was passionate about was community and restorative circles," Lammers said. "When I started at Global last year, there wasn't a space like that where that work was happening. I decided to dedicate time every Friday in my biology class to sit in a circle, share, and talk."
Advisory is a weekly 40-minute class where students meet in small groups and learn about a variety of topics. Some topics are logistical, including new policies or procedures, computer skills, Infinite Campus, high school selection, and Positive Behavioral Interventions and Supports (PBIS). However, Advisory also offers a space for students to participate in community-building activities, discuss important topics, and build their vocabulary.
"The big goal universally is that each student has one adult in the school who they can go to if they have a concern," Lammers said. "More than that, though, it's really about building a sense of community and helping students see that the idea of global empathy starts with the folks you see every day. How they build those relationships and recognize how those relationships can serve themselves and their community is a big goal."
The program grew from Lammers' weekly class to all tenth-grade teachers that second semester and was then rolled out to the entire school this year. The advisory team, comprised of school counselors and teachers, works to build out the lessons and activities.
"Relationship building among students is something we don't always think about, too. In circle last year, we did something called 'five-minute interviews' where students could find out more about their classmates," Lammers said. "Students shared what they had learned about each other. It created an opportunity for students to engage with each other and find common ground."
One aspect Lammers hopes to incorporate into Advisory is a community service project to build community both inside the school and outside of the school.
"We hope that we can move beyond our little community and beyond the school to the community at large," he said.
---