Return to Headlines
Pre-K Teacher Nurtures a Love of Learning in Her Students
May 10, 2023 -- As Attiyyah Islam enters her 20th year of teaching, her dedication to education and love for her students has grown stronger.
Starting as a second-grade teacher and serving as a Site Director for the YWCA, Islam's passion for teaching led her to become a Leveled Literacy Interventionist, Reading Recovery Teacher, Instructional Coach, School Grant Coach, and Building Testing Coordinator.
As a Pre-K teacher at Eastgate Elementary School with Columbus City Schools (CCS), Islam focuses on instilling a lifelong love of learning in her students.
"I want my students to love learning and to know that they are capable of achieving anything they set their minds to," said Islam. "That's why I chose to teach Pre-K. It's the foundation for their educational journey, and I feel honored to be a part of it."
Islam's dedication to education goes beyond her classroom. She chose Eastgate Elementary and CCS because of the supportive administration, staff, school families, and her family's long history of being Columbus Public School graduates.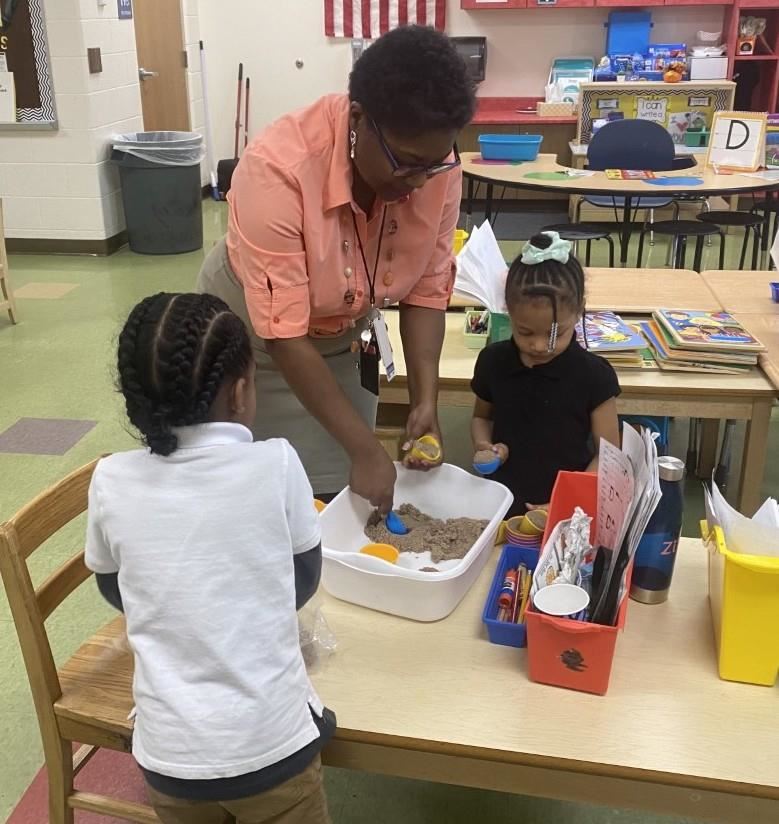 As a seasoned educator, Islam has learned valuable lessons she is happy to share with her fellow teachers.
"One of the biggest lessons I've learned is to seek out advice from veteran teachers when needed," said Islam. "It's important to have a support system in this profession, and I am grateful for the guidance I have received over the years."
For new or struggling teachers, Islam advises keeping expectations high for themselves and their students.
"Don't struggle in silence," says Islam. "Seek other teachers or staff to discuss concerns and create action plans together. Teaching is a marathon, so pace yourself and show yourself grace."
Islam's passion for teaching is evident in her interactive and engaging teaching style. She encourages her fellow teachers who desire to be highly structured and organized to create detailed, standards-based lesson plans and follow them.
"Ms. Islam is the best," said Eastgate Sub Administrator Judy Johnson. "She has built strong relationships with her students, families, and the community. Her warmth and dedication are qualities that others should strive to emulate."
For Islam, teaching is not just a job but a calling. Her hope for all her students is that they grow up to be successful, lifelong learners who are kind, strong, and self-actualized, ready to thrive in an ever-changing world.
"'It is without a doubt that at the end of the school year, her students are ready and prepared for kindergarten," said Johnson.
Islam expresses gratitude for the supportive families at Eastgate Elementary as she continues her career path as a Pre-K teacher. She hopes that families facing challenges with their child's teacher or school recognize that teachers and schools are dedicated to the well-being and success of every student.
"Working together is imperative, and I am always here to support my students and their families," says Islam.
---