Return to Headlines
Keeping Up with the Joneses: A National Principals Month Feature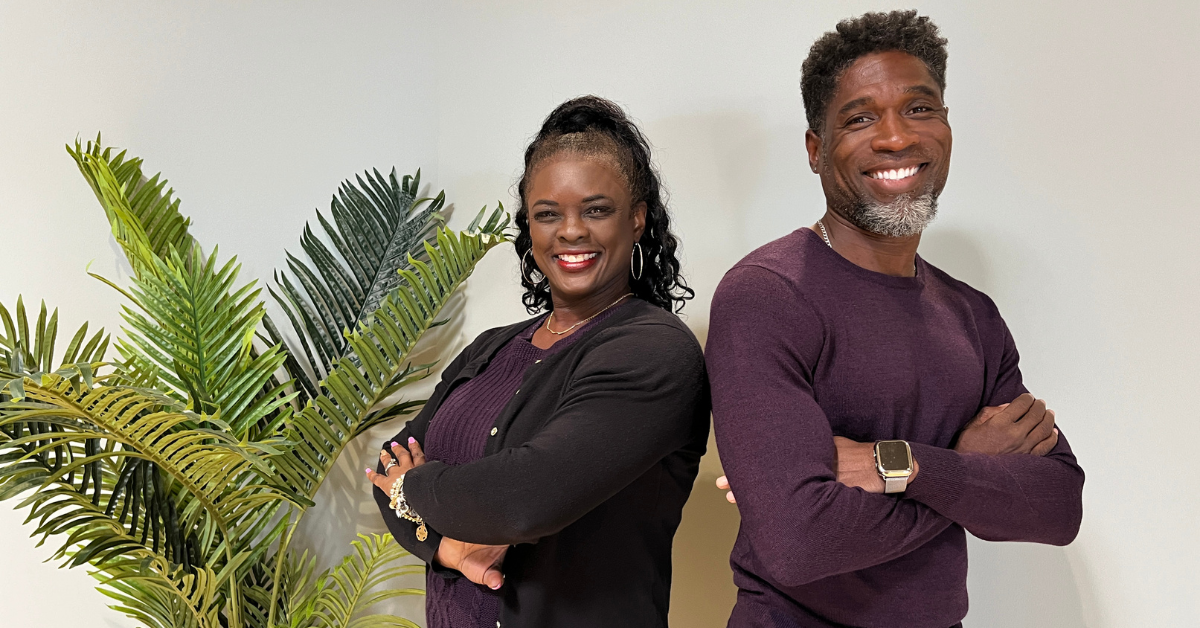 October 24, 2023 — Principals Andre Jones and Cheryl Jones may be unrelated, but the pair have been partners in education since the late 90s. Between the two of them, this dynamic duo has 48 years of educational experience, and they're not even close to being done.
Andre, principal at Northgate Intermediate School, comes from a family of Pennsylvanian educators. Despite this, principalship wasn't his original calling – or so he thought.
While in college, Andre found himself split between two career pathways: counseling and school administration. It was the close relationships that he had formed with his colleagues that pushed him into administration.
"We teamed up together," he said. "We took classes together, we worked together, and we supported each other."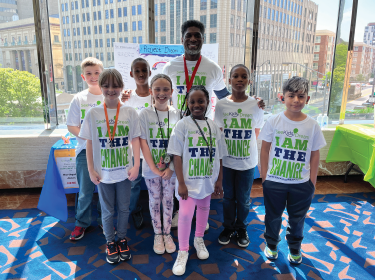 In 1996, Andre signed on with Columbus City Schools (CCS) as a fifth-grade teacher at Windsor STEM Academy. Soon after, he earned his master's in elementary education from Ashland University. This credential opened a new window of opportunity - the CCS Leadership Intern (LI) program.
"Proper preparation prevents poor performance," he said. A poetry memorization assignment evolved into a lifelong lesson that propelled him through his time as a school leader in training.
The LI program trains school-based staff to become building leaders through a residency with experienced principals. During the residency, interns assist with the day-to-day operations of the school.
"Looking back, I was called to be a principal," he said.
After two years interning at Cranbrook and Deshler elementary schools, Andre was promoted to his first principalship at Hubbard Elementary, where he continued to see student-based successes.
Andre was first offered the principal position at Hubbard by a former executive director at the school, someone he is still connected to.
"I hadn't seen her in years. We had Grandparents Day and I was shocked to find out that I am now her grandson's principal," Andre said. "To see her, proud of me…[that] was a wonderful full circle moment."
Throughout his career, Andre served in many principalships across the District before planting roots at Northgate. At the time, Avalon and Alpine elementary schools were overflowing to the point the buildings were running out of space for students.
"[Each school] had modular classrooms outside of the building to house its third, fourth, and fifth graders," he said. "The school communities were calling for new buildings due to space constraints."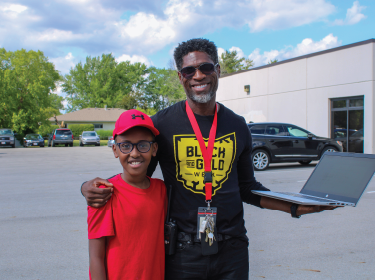 In 2016, the District opened the one-of-a-kind school to serve fourth and fifth-grade students from Alpine and Avalon elementary schools.
"The great thing about the process of merging the grades was the teachers," Andre commented. "The teachers from [both intermediate grades] came together to meet the needs of the students."
As principal, Andre has always enjoyed elementary but speaks to the unique opportunity to lead at the intermediate level.
"We are tasked with getting our students ready for middle school, ready to be young adults," he said.
Region V Area Superintendent Diane Agnes spoke highly of the culture Andre and his staff created.
"Northgate is a building where students love to learn. Agnes said. "[It's a place] where parents know their children are cared for and where teachers feel like family."
When he walks into the building each day, Andre's top priority is the safety and security of his students, staff, and families. His formula for making students comfortable is simple: be silly and have a good time. In fact, it's not uncommon to find him fist-bumping students in the hall, playing soccer on the mini-pitch, or engaging with parents while waiting for dismissal.
"When you have parents who trust you with their child, it makes a difference," Andre said. "That's the best feeling in the world."
A short drive through the Northeast region of Columbus, his partner in education, Cheryl Jones, is developing Portrait-ready graduates at East Linden Elementary.
Cheryl has worked with kids since she was 14 years old. Although education wasn't originally her chosen career pathway, she always knew she wanted to work with the youth.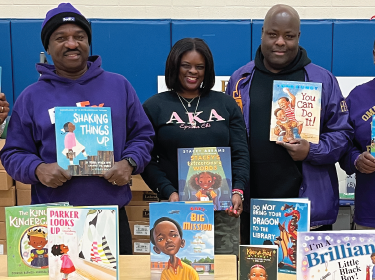 Like Andre, Cheryl comes from a family of educators. She initially wanted to work in juvenile justice but found her path clearly defined after receiving a full scholarship to the University of Dayton. It was where she earned her master's in elementary education as well as her teaching, principal, and superintendent's licenses.
Following her graduation, she reconnected with a former administrator from junior high who immediately connected her to a school district that was actively hiring interns.
"My [junior high] assistant principal recommended I come to Columbus," said Cheryl looking back on her historic career. "She was my mentor. It's crazy to think about 22 years later."
Cheryl completed her LI experience at Alpine and West Broad Elementary. Shortly after, she was placed at Liberty Elementary, where she led as principal for 10 years before coming to East Linden in 2012.
At East Linden, Cheryl focuses on improving student outcomes. She dedicates herself to improving classroom learning to ensure students succeed.
"East Linden was ranked as one of the lowest in the state [when I started]," she shared. "I was placed here to help put systems and supports in place. I'm an agent of change."
Her impact is evident. In this past decade alone, the school garnered many awards. The most prestigious one was awarded in 2020 when the school was bestowed the "Hall of Fame" honor by the Ohio Association of Elementary School Administrators organization, something Cheryl calls a career-defining moment.
"It's a school award that encompasses leadership, achievement, progress, and community involvement," Cheryl said. "I'm still so proud of my team of teachers."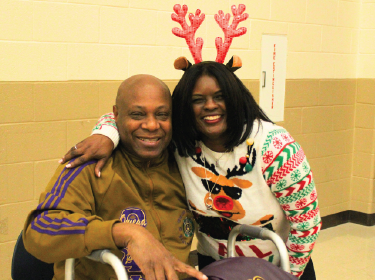 Region V Principal Coach Dr. James Eslinger uses one word to describe Cheryl – exemplary.
"She has a passion for the work and holds herself, staff, and students to the highest of expectations," he said. "Cheryl places a strong emphasis on mental health and wellness. She realizes that all of us are at our best when our social and emotional needs are being met."
Cheryl prides herself as a principal who leads by example. Her ability to connect with the community has provided opportunities for student growth and empowerment.
"I look at the whole child'," she said. "I think about what's best for them, what will help them grow, and what will help them achieve their goals."
As Black leaders, both Andre and Cheryl believe that school should be an empowering place for all children to come, learn, and be supported. They want students interested in education to see them in their roles and know they can pursue that career if they choose.
"I think it's important that kids have a depiction of themselves in positive roles in society so they can dream," said Cheryl.
Her colleague Andre admits to not remembering the presence of an administrator who looked like him when he grew up. Now, he is able to serve as that representation for CCS students.
School principals are more than the leaders of a school. Principals are models, mentors, and most importantly support for our students, staff, and families. The Joneses are both incredible examples of what it means to be a principal.
"Why be a principal? It's one of the best opportunities to help our children be successful in school," Cheryl said. "It's why I still sit in the seat. It's one of the best jobs."
---