Return to Headlines
Superintendent's Weekly Message - April 29, 2022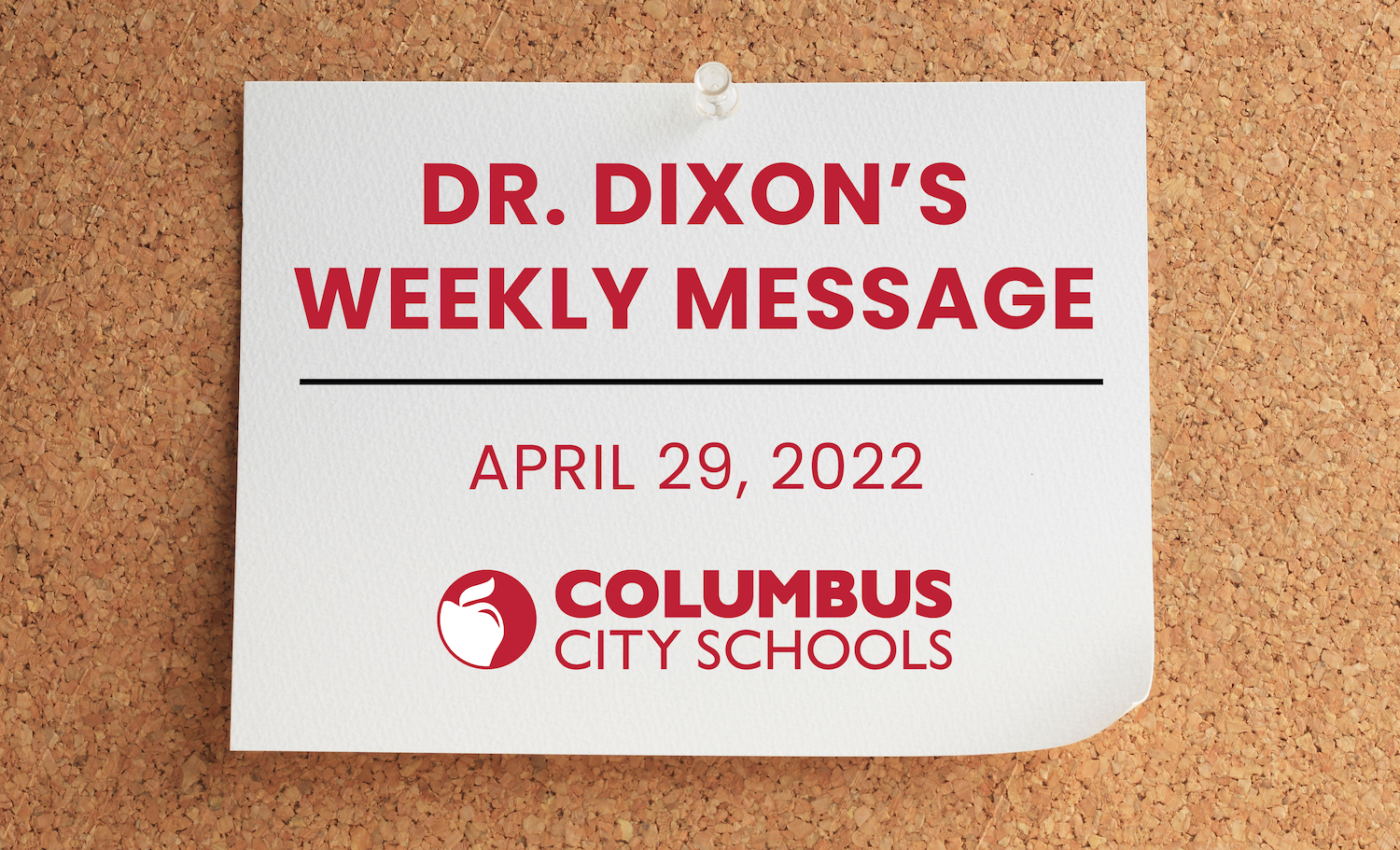 Dear CCS Community,
Welcome back from Spring Break! I hope your time off was restful and your return to school this week was met with positive energy to finish strong - just five more weeks to wrap up the school year!
With that said, I am asking for your help in making attendance a priority. How we end the school year is just as important as how we start it.
Beginning next week, we are launching a fun, positive campaign to celebrate daily school attendance -- one I'm certain our students can relate to.
In elementary schools, our

Roll Call Role Model

message will remind our students that role models make good decisions and lead by setting a positive example… and being at school regularly makes you a role model. We want our younger students to Lead The Way as a Roll Call Role Model.

In our middle and high schools, we will be sharing a message about

In-School Influencers

. The world is full of influencers these days, from fashion to video games and everything in between. We're looking for influencers on school attendance by asking students and parents to share tips on how they get ready and prepare to show up for school every day.
Students will be eligible for weekly prizes and incentives including free tickets to Columbus Clippers games and free food coupons from Donatos, Tim Hortons, and White Castle.
So let's do this -- we're almost there. Let's finish strong and show the world how CCS students are Leading The Way!
Recognizing Our Outstanding Teachers and Staff
In the coming weeks, we will be celebrating many individuals in our school community, each of whom play a crucial role in our students reaching their full potential and achieving academic success.
I'd like to take a moment to acknowledge several special days, honoring our dedicated and hard-working teachers and staff, and offer my sincere gratitude for their contributions to our schools and our students:
Wednesday, April 27 - Administrative Professionals Day

Sunday, May 1 - School Principals' Day

Monday, May 2 - School Bus Driver Appreciation Day

Tuesday, May 3 - National Teacher Day

Friday, May 6 - School Lunch Hero Day

Wednesday, May 11 - National School Nurse Day

Friday, May 13 - School Communicators Day
Please join me in thanking our everyday heroes for all they do to equip our students with the tools they need to 'Lead The Way.'
I encourage our families and community members to reach out to a teacher, principal, or staff member who has made a difference in the lives of your children. Tell them how much you care and appreciate the work they do in Columbus City Schools.
Sincerely,
Talisa Dixon
Superintendent/CEO, Columbus City Schools