Return to Headlines
Staff Spotlight: Charlotte Bell, Summer Experience Principal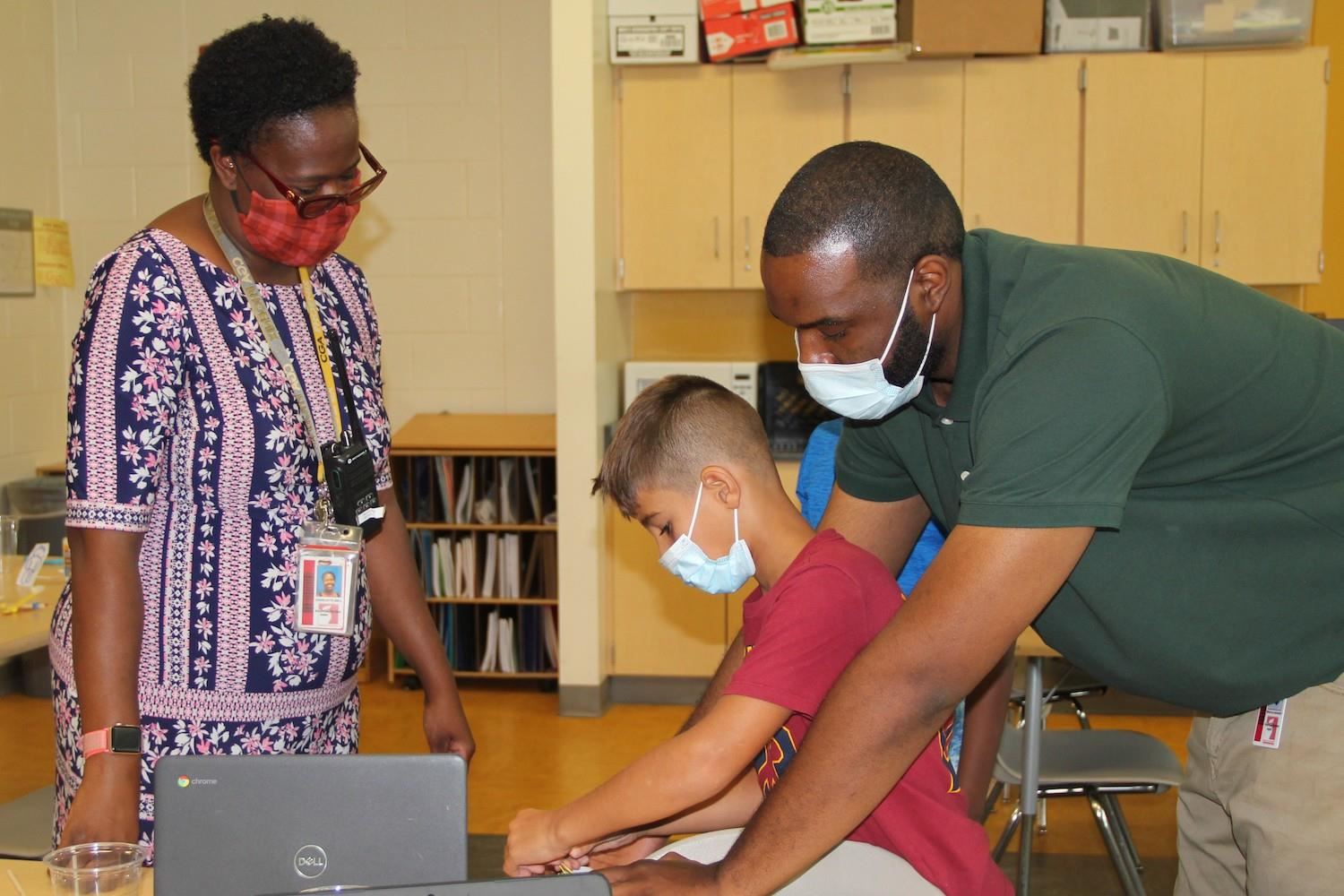 July 21, 2021 -- Charlotte Bell, an assistant principal at Columbus Gifted Academy, did not want to sit around twiddling her thumbs this summer. Instead, she applied to be a principal for the 2021 Columbus City Schools Summer Experience. After a six-month stint as an interim principal last year at Gables Elementary, Bell wanted another opportunity at the top spot. For the last six weeks, she has been the principal at Georgian Heights Elementary.
"I thought to myself, I can do this," said Bell, the assistant principal at Columbus Gifted Academy during the school year. "I want to gain more experience as a young educator. The summer allows me to reach more students. The more diverse the student population, the better for me."
Twenty-seven school sites, including the high school learning lab at Columbus Africentric Early College and special education at Colerain, provide unique hands-on, project-based learning from June 14 through July 23 to thousands of CCS students. It's so unique and innovative the District doesn't call it summer school, but instead summer experience, and Charlotte Bell knows why.
"I love the design projects for the fourth and fifth-graders this summer," said Bell. "Students are building everything from catapults to prosthetic limbs. This is about engagement. These students are working with others and engaged in the process."
As Bell visits different classrooms on both floors of Georgian Heights, students willingly demonstrate how far the balloon will move after being hit with a marble versus a ping pong ball sent down their homemade chute. "Why didn't the balloon move as far," Bell asks a group of students. "Now try the marble and see what happens when it hits a marshmallow instead of the balloon."
In another classroom, students showed how far the marshmallow travels when catapulted from a homemade launcher made of a plastic spoon, rubber bands, and popsicle sticks.
"I love these design projects because they get students thinking about careers in engineering and science."
Charlotte Bell chose a career pathway in education when she was a young girl.
"I went to school with primarily African-American children, but all the teachers, even the substitutes, were white. There were no teachers or administrators that looked like me. That's when I decided a career in education was what I wanted to pursue."
Charlotte Bell has been working for the District for six years. She is a believer that students will succeed if there is access and opportunities.
"Students need high-level, creative, and innovative work regardless of their socioeconomic background and academic abilities. Education is about opportunities and access. That's how we improve student performance."
While the 2021 Summer Experience promised students a summer to remember, educational leaders like Charlotte Bell have also discovered this summer is one she won't soon forget.