Return to Headlines
Super Scholars Celebrate a Successful Summer Experience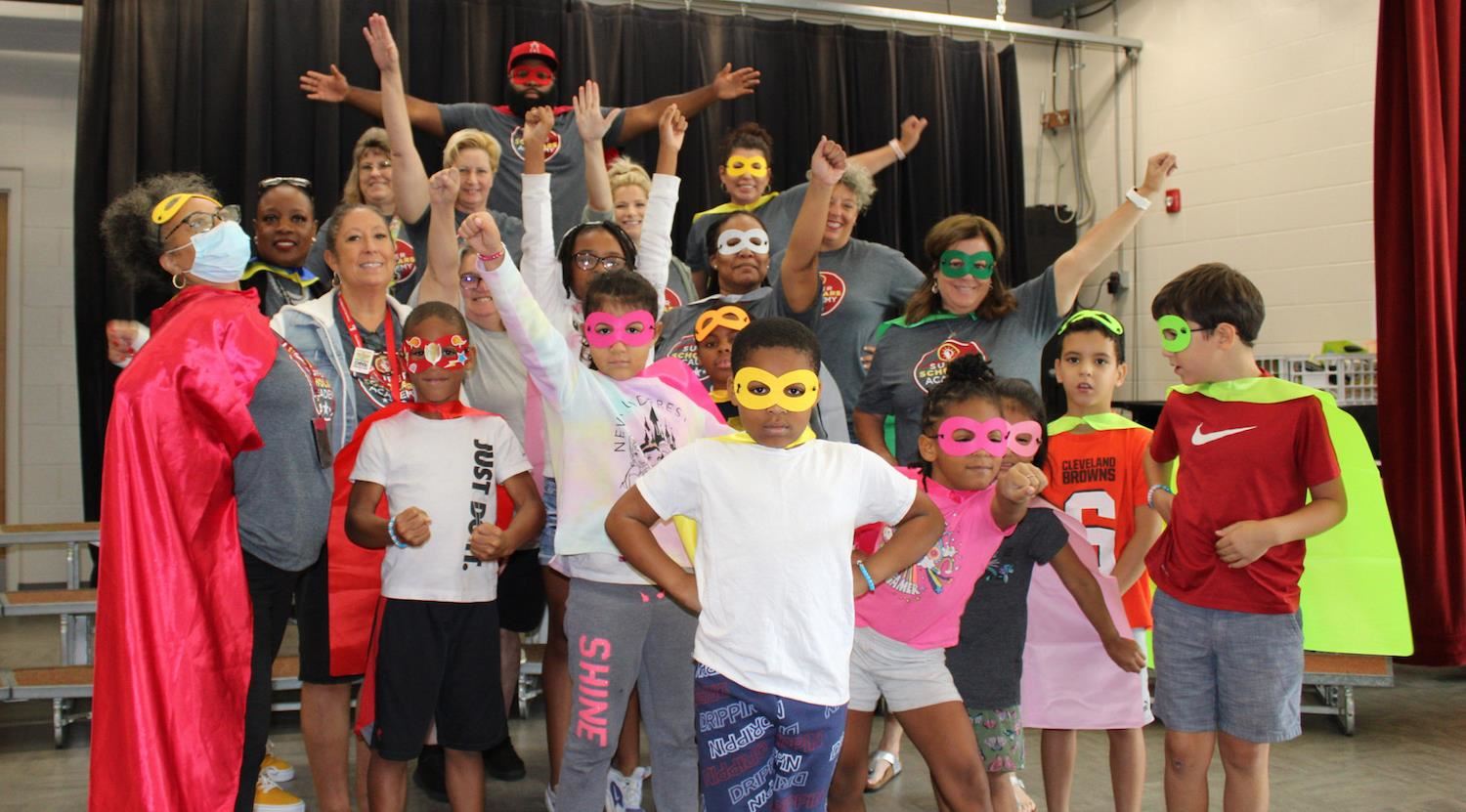 August 1, 2022 -- This summer was a busy one for rising 2nd grade student Dane Banks. For the past six weeks, he attended classes at Stewart Elementary School as part of the Columbus City Schools Summer Experience program, where he learned about business planning and entrepreneurship. During the first four days of the week, Banks was a normal student. But on Fridays, the rising second grader turned into his alter ego: a Tyrannosaurus Rex superhero that comes with a fearsome ability.
"Are you scared?" Banks asked after he demonstrated his superpower: a truly terrifying 'dino-mite' roar.
Banks is one of a group of incoming 2nd and 3rd grade students who extended their summer learning experience to a full five days a week with the Super Scholars Academy program. Traditional Summer Experience was Monday through Thursday, but this group continued to work on Friday, where they improved their reading and math skills in small groups.
"The Friday program is additional practice time for students, additional opportunities to get or stay sharp in their core foundational learning," said Elementary Curriculum Coordinator Johari Mitchell. "The small class sizes give students a lot of personalized attention."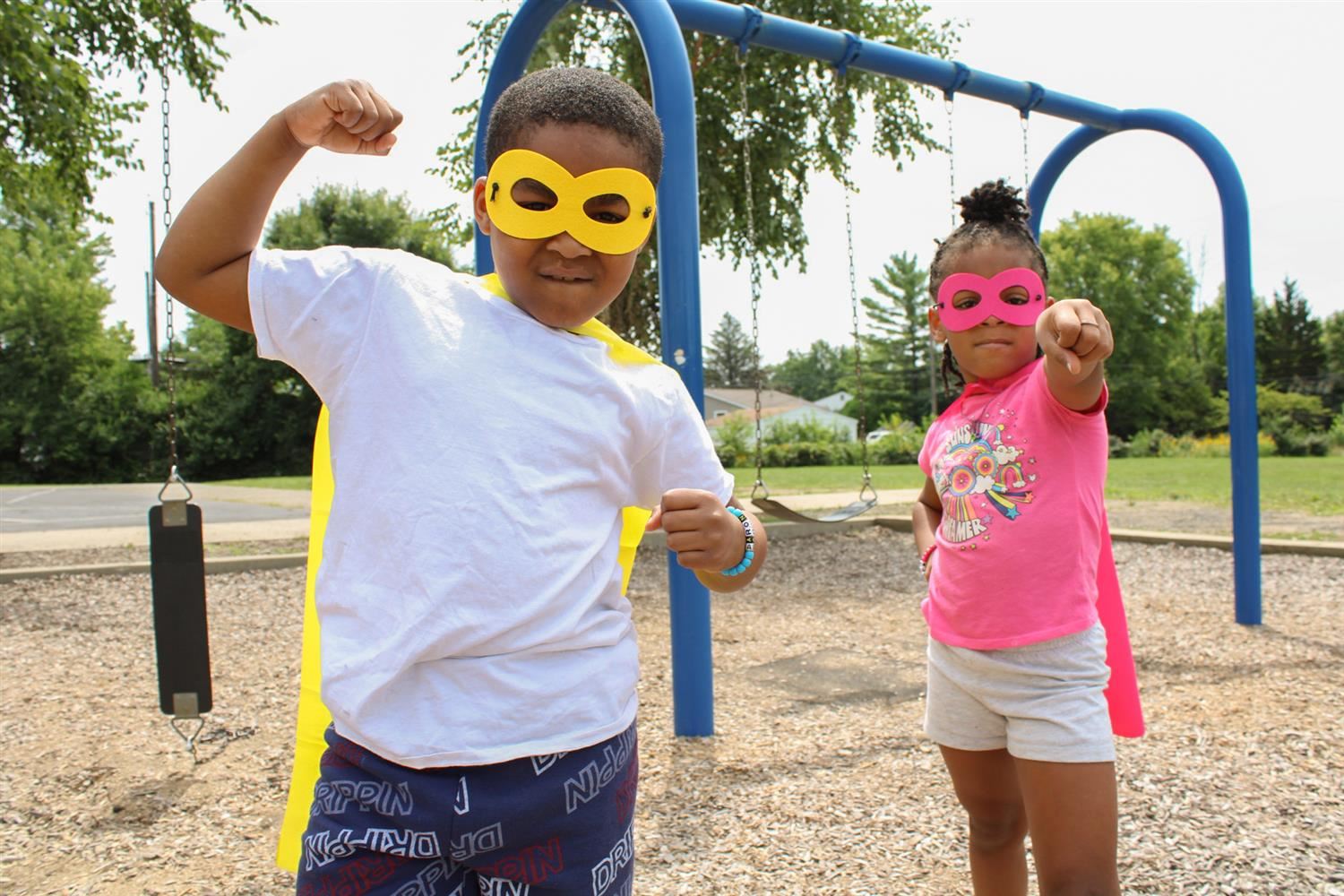 Friday lessons helped students learn, and educators wanted to make sure it was fun for them. The theme of the Friday program was superheroes, and Kim Perry Jones, the Stewart Building Coordinator, said the students enjoyed the opportunity to get into character.
"The kids love it. We welcome them every morning by saying 'Good morning, superheroes!', and some of the kids will walk through the doors with their arms up, making muscles," said Perry Jones.
The summer program worked alongside the young scholars' traditional classroom learning and helped get them ready for the school year ahead.
"It's preparing them for moving on to 2nd and 3rd grade," Perry Jones explained. "It's making them more comfortable, helping them pick up some skills they may lack from the school year."
During the classroom lessons, the superhero theme was front and center. Students received prizes every Friday, often with a superhero flair.
"Every Friday they get a prize; they've gotten bookbags, bubbles, pencils, bookmarks," Perry Jones said. "Just something to say that they've done a great job."
The prizes peaked on their last day of Super Scholars when the students were celebrated for using their math and reading super powers over the summer and given an outfit to help them dress for the part.
"We had a cape and mask ceremony where every student could let their own super hero shine," said Reneé Harris, the Georgian Heights Building Coordinator. "They were excited to fly around and share the experiences they have had the past six weeks."
Jordan Debose, a rising 2nd grader, zoomed around the playground at Georgian Heights at the final celebration, showing off her super speed as her pink cape streaked behind her.
"It was epic fun!" Debose exclaimed when asked about her Super Scholars Academy Experience. "I'm so glad I get to be a super scholar."