Return to Headlines
Teacher Goes Above and Beyond to Improve Students' Reading Skills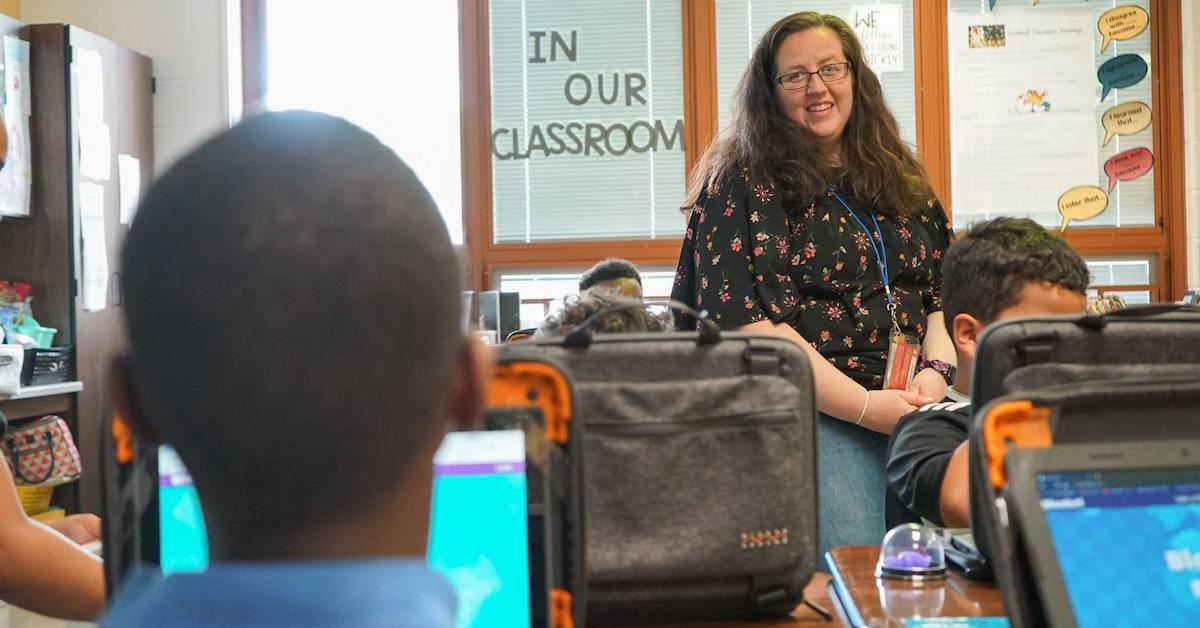 May 11, 2023 -- It started when she was about six years old, playing with a wooden teacher set that had a chalkboard, papers to grade, and other items all teachers have. Devon Schaffran said using those items came so naturally that being a teacher was the obvious choice for her.
"It's always been teaching for me. I always knew it was something that I loved and being able to work with kids. Helping students realize their potential and setting those realistic expectations and then achieving them is the best feeling in the world," Schaffran said.
Schaffran started off her now 15-year teaching career at a nearby charter school before transitioning to Oakmont Elementary at Columbus City Schools.
"I knew I wanted to be in more of a community-based school like Columbus City, a district-based school. That's why when I was looking around Columbus City, Oakmont was a natural transition. I knew I wanted that community. I love that this has the feeling of a neighborhood school." Schaffran said.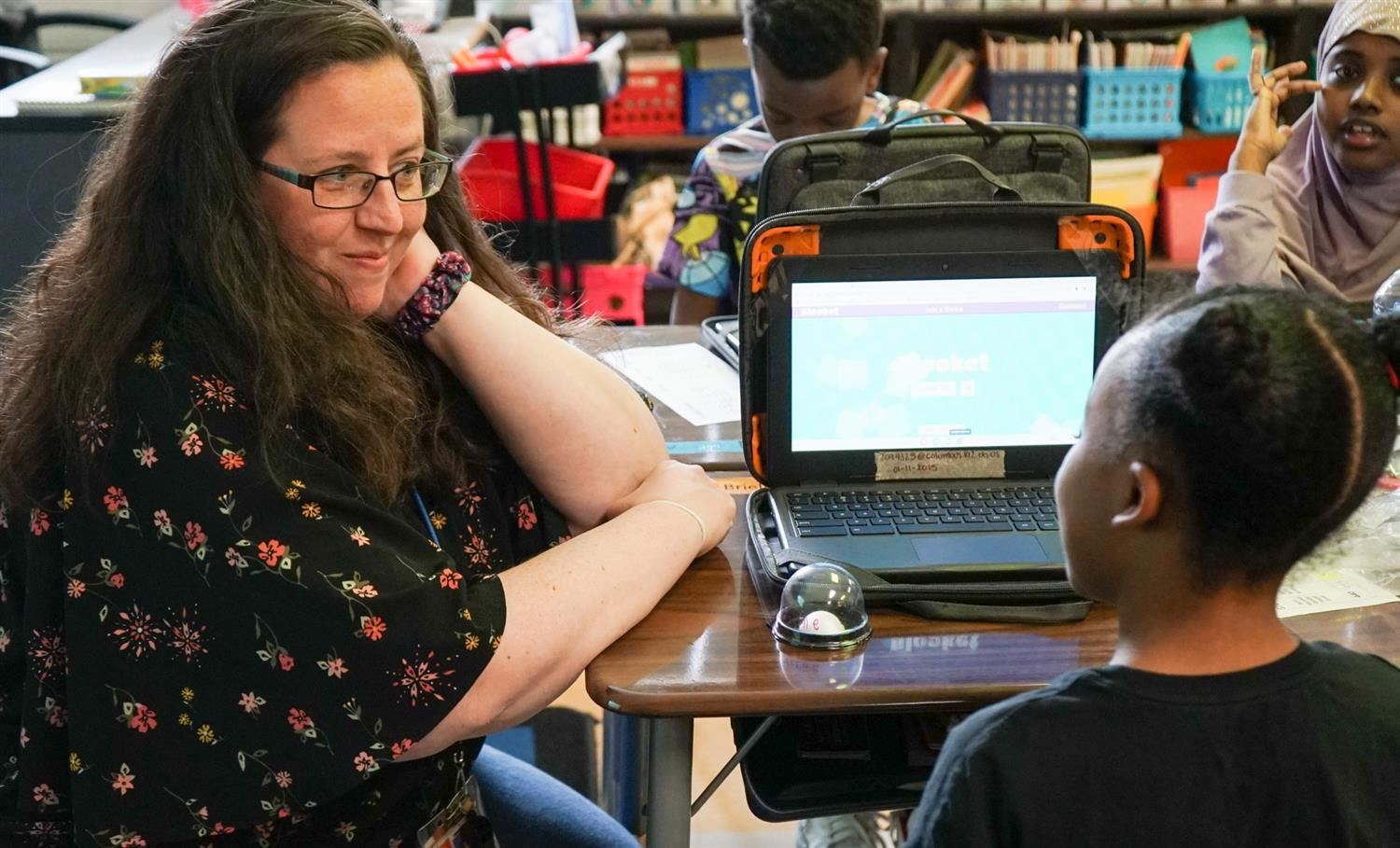 Eleven years later, Schaffran said the transition was exactly what she wanted to keep her passion for education growing. She started out teaching third-grade students, but she noticed gaps in their learning skills.
"Second-grade standards don't change much from first grade. It just gets more complex. The kids were missing that complexity and depth of knowledge, and so when they were getting to third grade, it was all kind of a shock to them."
That's when Schaffran and her co-teacher decided to switch to second grade to help fill that gap. Over the last several years, she's worked to help students understand the "why" behind reading, writing, and social studies. Third-grade teachers at Oakmont said they've seen a change in students' skills and performance on tests.
Recently, Schaffran began to take her teaching to a new level by incorporating the program LETRS into her lessons.
"I love LETRS, I do. I love that it's not another thing I have to do. It's something I can incorporate, and it makes you think about how the brain works and how I can best reach those parts," Schaffran said.
LERTS, or Language Essential for Teachers of Reading, helps teachers understand how a child's brain works as they learn to read. Schaffan said the program is especially helpful following the COVID-19 pandemic, which impacted her current students significantly.
"I think we saw it the most coming in with this group. Just the two-way conversation piece that was lacking and the writing piece. Because they were at home for so long, their kindergarten and first-grade years were split. So seeing them now communicating with each other effectively and being able to write down their thoughts is a really big thing."
Schaffran said it's those moments that keep her passion for helping children alive. She often tells student teachers to have grace when themselves and to know that every day is a new day – if something doesn't work, try again the next day.
---