Return to Headlines
Alpine Elementary Creates Learning Opportunities, Lasting Memories During Summer Experience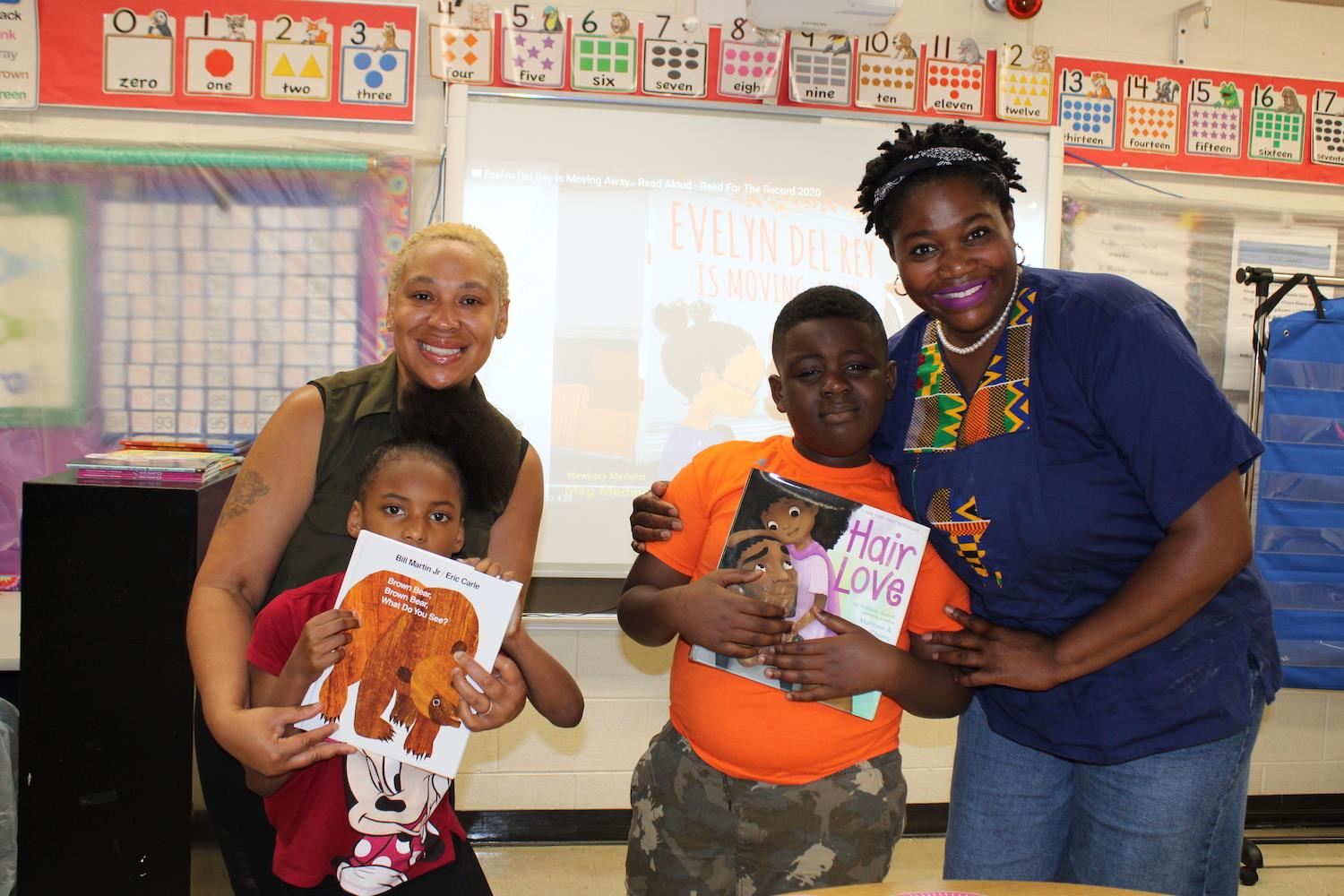 June 23, 2022 -- Kids in Sheeva Yanga's class excitedly showed off books they are reading over the summer, including "Hair Love," and "Brown Bear, Brown Bear, What Do You See?"
Wednesday marked the second day of Summer Experience, a free six-week program providing Columbus City Schools students school- and community-based learning experiences. Yanga, an intervention specialist working with special education students at Alpine Elementary, worked on bolstering their reading skills.
"My big thing is reading," she said. "It's the full force behind what we're doing in class. Even in math, we read the story, the word problem, and try to figure out what it's saying and what operation is needed."
Over the summer, Yanga's goals are individualized for her students, but overall, she aims to increase reading comprehension and adaptive learning skills. However, she also aims to provide fun and interactive learning opportunities.
"It's really fun, and kids are looking forward to the field trips such as the zoo and the different exhibits," Yanga said. "This is going to be a fun project-based learning and hands-on activity-based summer!"
Principals Leslie Williams and Shatoya Wilburn said they hope that the summer provides learning opportunities and experiences students will remember.
"In the past, the intent was more of an extension of the regular school year," Williams said. "This year, it's more hands-on experience while also incorporating reading and math into the lessons."
One example of incorporating math and science into hands-on lessons was for kids to see through the lens of a butterfly. On Monday, a Pathway Partner showed kids how to piece together a butterfly craft. Through the activity, kids also got to see how butterflies view the world.
"For these crafts, kids could see how butterfly wings feel. They could also look out of this crystal lens where they could see different colors and shapes, basically how a butterfly could see the world," Yanga said. "We coupled that activity with the book, The Very Hungry Caterpillar."
Emily Velten, the building coordinator at Alpine Elementary, said over the next six weeks, kids will participate in different projects, including building sculptures, making masks, and learning different dances and drums, along with a weeklong field trip to the zoo.
During this field trip, kids will learn about the different animals and the zoo itself while also incorporating lessons in science.
"We are excited," Wilburn said. "We enjoy what we do, and it's going to be a great summer."
Wilburn said she hopes students will gain a wide range of experiences and lasting memories.
"I want them to experience things they may not have ever seen or done before so they can take that from summer school and remember the times they had," Wilburn said. "I hope they remember that lifelong learning is what happened at summer school."
Williams said tying in reading and math lessons with the different activities planned will hopefully make this a summer to remember.
"Pen and paper is good, and students learn that way but the things you remember your entire life are your experiences," Williams said. "These are things you've never seen before, like the drumming and dancing or the zoo. It's about experiencing life too."