Return to Headlines
Superintendent's Message for Families - October 16, 2020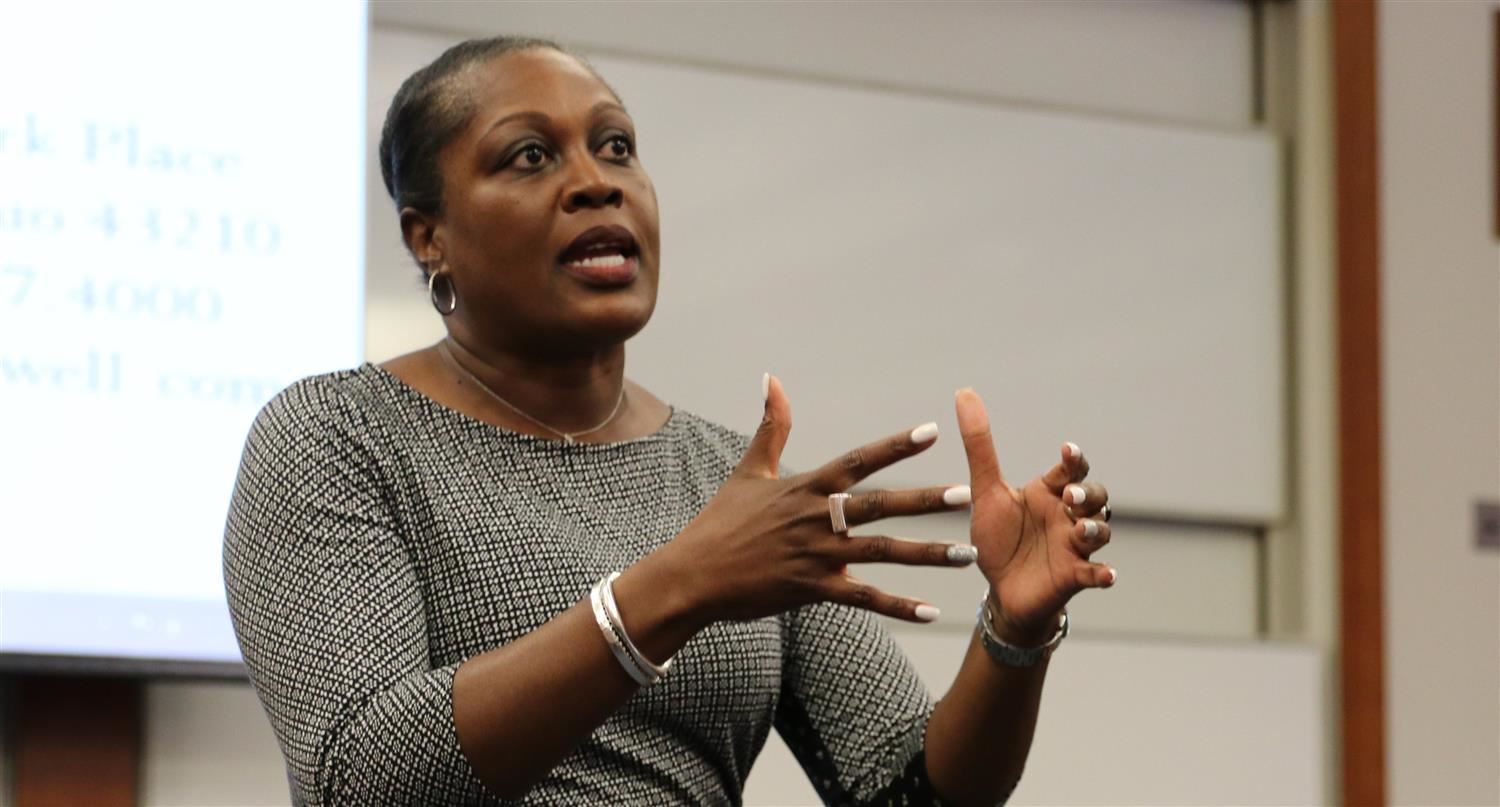 Dear CCS Community,
I want to take this opportunity to provide you with a few updates as we finish our sixth week of this school year like none other. As has been the case since the start of this pandemic, there is great uncertainty as head deeper into the fall season and approach winter.
I know that many in our community are anxious for information and answers, especially in light of Franklin County's recently elevated alert level. Here is what I am able to tell you today and what we are planning for next week:
Ohio Public Health Advisory Alert Level
As you may be aware, on Thursday afternoon, Governor Mike DeWine provided an update on the increasing COVID-19 cases around the state. Thirteen counties, including Franklin County, have moved into the "red" or level three of the Ohio Public Health Advisory Alert System, bringing the statewide total to 29 counties at that level.
Our top priority is the health, well-being, and safety of our students, staff, families, and the Columbus community as we determine the best course forward to provide rigorous and equitable educational opportunities for all students. The large number of factors impacting the District's planning and decision-making changes daily as a result of the ongoing pandemic.
Our current plan to safely transition to blended learning adheres to the guidelines of the Centers for Disease Control and Prevention, the Ohio Department of Health, and Columbus Public Health. We will continue to work closely with our local experts at Columbus Public Health to analyze the latest data in regard to our CCS boundaries and family zip codes and how it impacts the operations of the District.
Orientation Sessions
This past Monday, we announced that our updated blended learning plan would begin with optional student and family orientation sessions beginning next week, including virtual and/or 15-minute in-person opportunities. These orientation opportunities will continue at this time, but families do have the choice to attend virtually. Please check with your school to learn more about its orientation schedule and the options you have available.
Athletics
At this time, our fall sports teams will continue to safely compete and continue to follow all OHSAA and Ohio Department of Health guidelines. I wish the best of luck to those teams still competing in postseason play this weekend.
CCS Staff Schedules
This past week, we welcomed our teachers back to their school buildings for three days of professional development, curriculum training, and room preparations. We have gradually phased in all CCS staff members back on-site over the past several weeks as we have been preparing to start our blended learning model. At this time, all CCS staff will continue to follow their current work schedule on-site until further notice. Any updates to the on-site schedule would be shared with staff next week.
Preparations
We have taken careful consideration of what a safe transition to blended learning will look like—including mandatory facial coverings, hand sanitizer, social distancing, and physical changes to building and classroom space such as the installation of plexiglass dividers and the setup of desks in the classroom. Our Operations team -- including buildings and grounds, capital improvements, custodial services, food service, and transportation -- has been diligently working to prepare for the safe return of students and staff. We know that our educational spaces must be both safe and conducive for teaching and learning.
Next Steps
As soon as new information becomes available, we will keep our CCS community updated through messages on the District website, social media channels, emails, and auto dialer calls as it relates to our learning model and upcoming plans. We expect to share updates on our plan next week, so please keep an eye out for additional communications.
Do Your Part to Stop the Spread
It will take the efforts of everyone in our community to help stop the spread of COVID-19. Lead by example -- wash your hands often, maintain a safe distance, and wear a mask when you go out. And please remember, your mental health is just as important as your physical health during these uncertain times. Far too often we forget about this impact that the pandemic has had on all of us, and I encourage everyone to find ways to relax and de-stress as we navigate our new normal.
Thank you again for your patience, understanding, and engagement as we work to make the best decisions for our school community.
Respectfully,
Talisa Dixon
Superintendent/CEO, Columbus City Schools