Return to Headlines
Teaching a Calling for Salem Elementary Teacher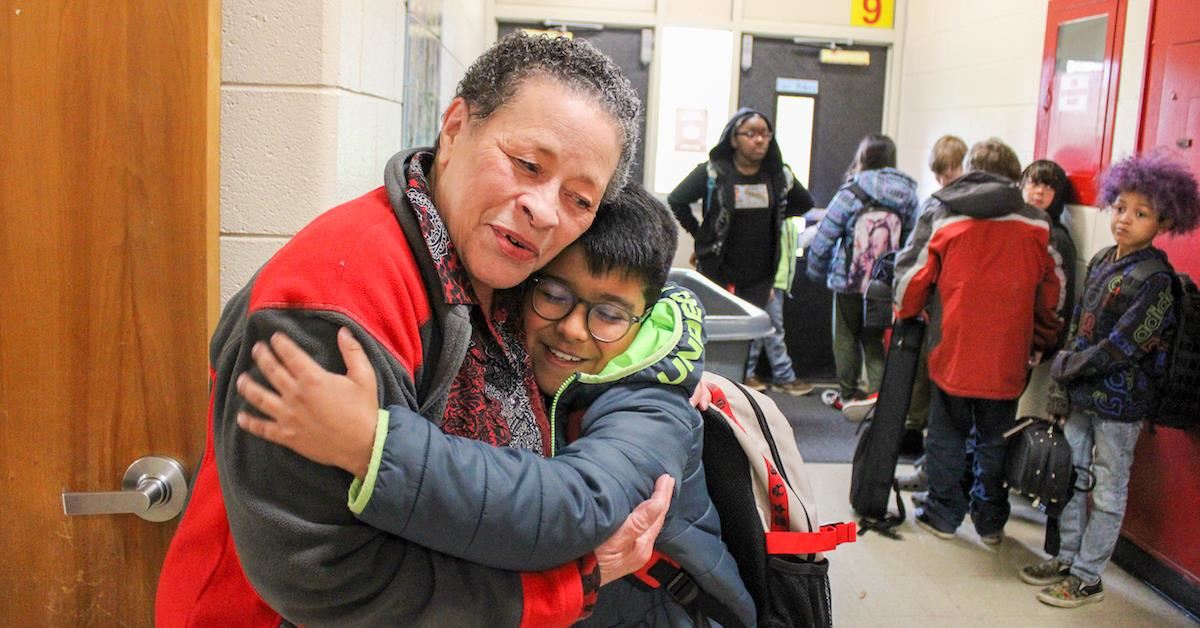 May 12, 2023 -- It was the end of the school day at Salem Elementary.
Marcia Turner Conley stood outside her classroom, answering quick questions and waving at students as they left for the day. Many of her former students excitedly called her name, running up to her to say hi and give her one last hug before going home.
For Conley, teaching is a calling. It's why she taught for 37 years before retiring. It's also why she returned from retirement to be a substitute teacher. This year will be her 48th year teaching for Columbus City Schools.
"I got to thinking about, wow, I'm not working anymore, and I didn't like that," Conley said. "So I said, 'Why don't I just sub?' That way, I can still work with my students and enjoy my calling. Then, one year would go by. Then, the next year, and then, the next. Before I knew it, it has been 48 years. I think it's hard to just stop when it's your passion."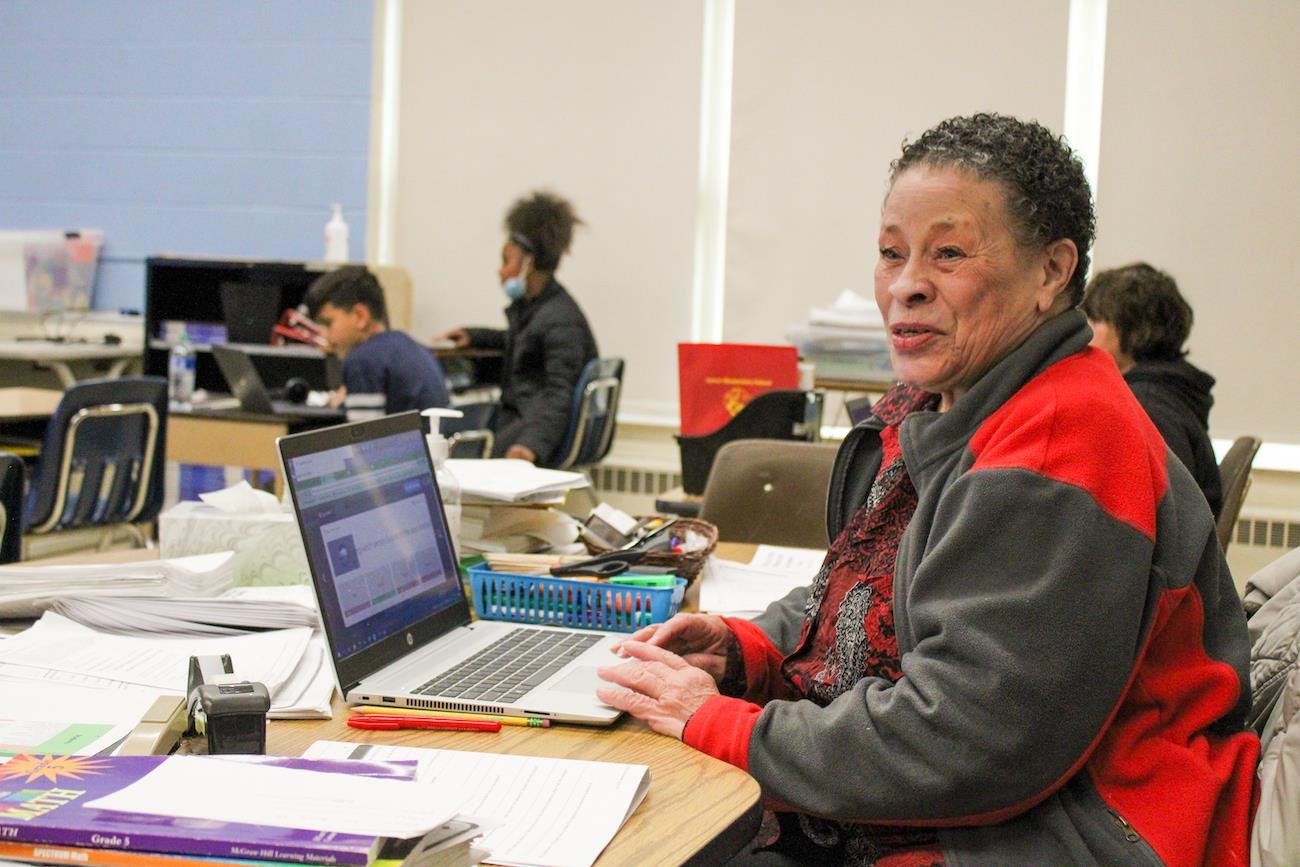 For the last three years, Conley has worked at Salem as a building sub and currently teaching fifth grade.
"I think Salem is a wonderful school to work with," Conley said. "It helps when you have an excellent staff, excellent school, and excellent admin. It helps for why I love being here. I get up every morning, and I'm excited about coming to work."
Ever since she was a little girl, Conley can remember wanting to be a teacher. She remembered playing school with her dolls and looking up to her parents, both lifelong Columbus City Schools teachers.
"I used to play school when I was a little girl," Conley recalled. "I would have my dolls lined up, and they would get assignments. I always wanted to be a teacher."
She graduated from The Ohio State University and later earned her master's degree in education at Ashland University and a Master of Business Administration at Ohio Dominican University. Inspired by her time as a student at Columbus schools and her parents' careers, she started teaching. She spent most of her career in middle school teaching a wide range of subjects, including Title I reading, a gifted specialist, and all content areas in sixth, seventh, and eighth grade.
"I just want to help future generations, and I think it's important to be part of helping students succeed and gain knowledge," Conley said. "I tell my students every day when they ask me why something is important that it's important because they're the future."
Conley hopes to motivate students by making lessons relevant to them and also doing fun activities to learn the material, such as having trivia or jeopardy.
"I just want to make sure they are growing, learning, and want to be part of society in a positive way so they can achieve whatever goals they set out for themselves," she said. "That's why I always tell them, 'Hey you can do this! I have faith in you.'"
Her favorite part of her job is running into former students later in life and seeing what they have accomplished.
"I really love when I see students in the grocery store or at an event and they will stop me and say, "Ms. Conley!' They will introduce me to their families, and we'll hug. They tell me about their lives. A lot of them are doing so well. I will always tell them that I'm so proud of them."
As students continue their academic careers, there is one big lesson she hopes they take with them.
"I would tell students don't give up; persevere and you can do it," Conley said. "That's the main thing because a lot of times, people can give up, and they have to understand that if you make a mistake, that's OK. You learn from those mistakes and move on. I always tell students that they will get it, maybe not the first or second time, but if you keep trying, you'll get it."
---