Return to Headlines
Superintendent's Weekly Message - May 6, 2022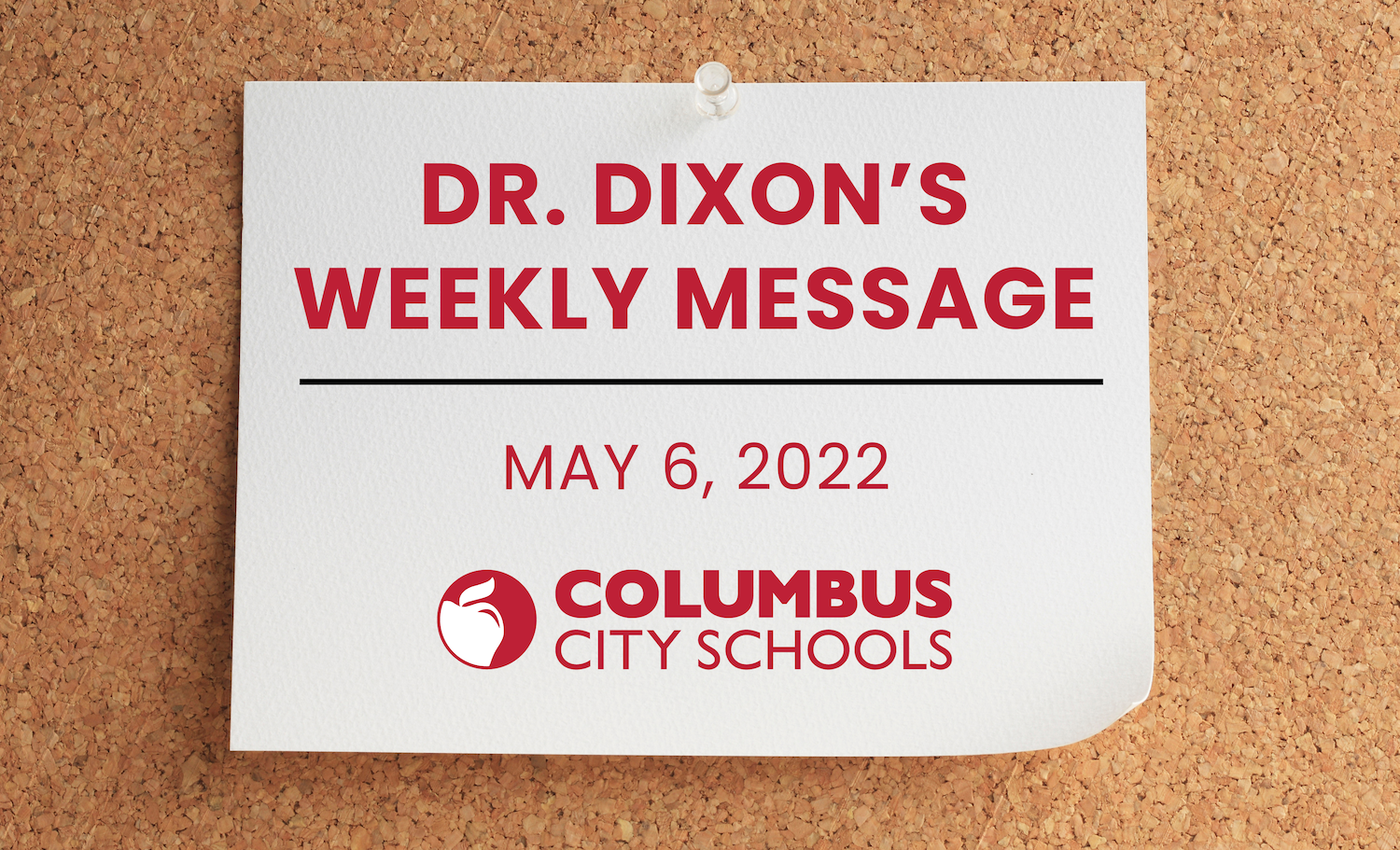 Dear CCS Community,
In our Portrait of a Graduate, we prioritize teaching our students the skill of Adaptability. Over the past two years, our students truly needed to be agile in both their thoughts and their actions, responding productively to our constantly-changing world.
I see this skill of adaptability so strongly in our graduating seniors, as they've worked through so many challenges to get to this point. I am so excited to continue two important traditions celebrating our seniors - something they so greatly deserve.
First, as you head outdoors to enjoy the warmer temperatures, you'll notice yard signs popping up throughout our community. That's because we are placing nearly 2,400 signs in yards and along streets near students' homes. We want everyone in the community to know how proud we are of our seniors.
Then, on Friday, May 13, from 10 a.m. to 12 p.m., we will bring all of our soon-to-be graduates together for an exclusive Senior Fest '22 at the new Lower.Com Field, home of our friends at the Columbus Crew. There will be music, giveaways, and a few surprise guests. More than just a pep rally, this celebration will include voices from across our community who are ready to support our seniors as they enter the next chapters of their lives.
I'm looking forward to seeing seniors from all of our schools come together as one incredibly impressive Columbus City Schools Class of 2022.
Countdown to Kindergarten
In addition to our senior celebrations, we are also celebrating our youngest scholars. We will welcome families of incoming kindergarteners during our Countdown to Kindergarten event on the Fort Hayes campus on Saturday, May 14, from 10 a.m. to 1 p.m.
Our goal is to provide parents and incoming kindergarten students with an understanding of what to expect this fall. Our class of 2035 students will see what it's like to board a school bus, participate in fun educational games and activities, and visit with storybook characters. Parents will receive various resources to ease the transition into kindergarten and will be able to schedule an appointment to enroll their student.
For more information about the May 14 Countdown to Kindergarten event, visit www.ccsoh.us/prek.
Pathway Express Final Destination
In conjunction with our Countdown to Kindergarten event on Saturday, May 14, our Pathway Express arrives at its final destination.
Please join us for an exploration into the world of Family & Consumer Sciences on the campus of Fort Hayes from 10 a.m. to 1 p.m. This Pathway Express event includes:
Fun, Engaging Take-Home Learning Activities,

Live Entertainment & Student Performance,

Special Hip-Hop Zumba Class,

Author Meet & Greets,

Books for At-Home Libraries from Scholastic,

Food Trucks and More!
Mother's Day - Sunday, May 9
Finally, I'd like to wish all our CCS mothers and those who fill that role, a very happy Mother's Day. May your day be filled with love, joy, and appreciation.
Sincerely,
Talisa Dixon
Superintendent/CEO, Columbus City Schools