7th and 8th Graders Celebrating Academic Success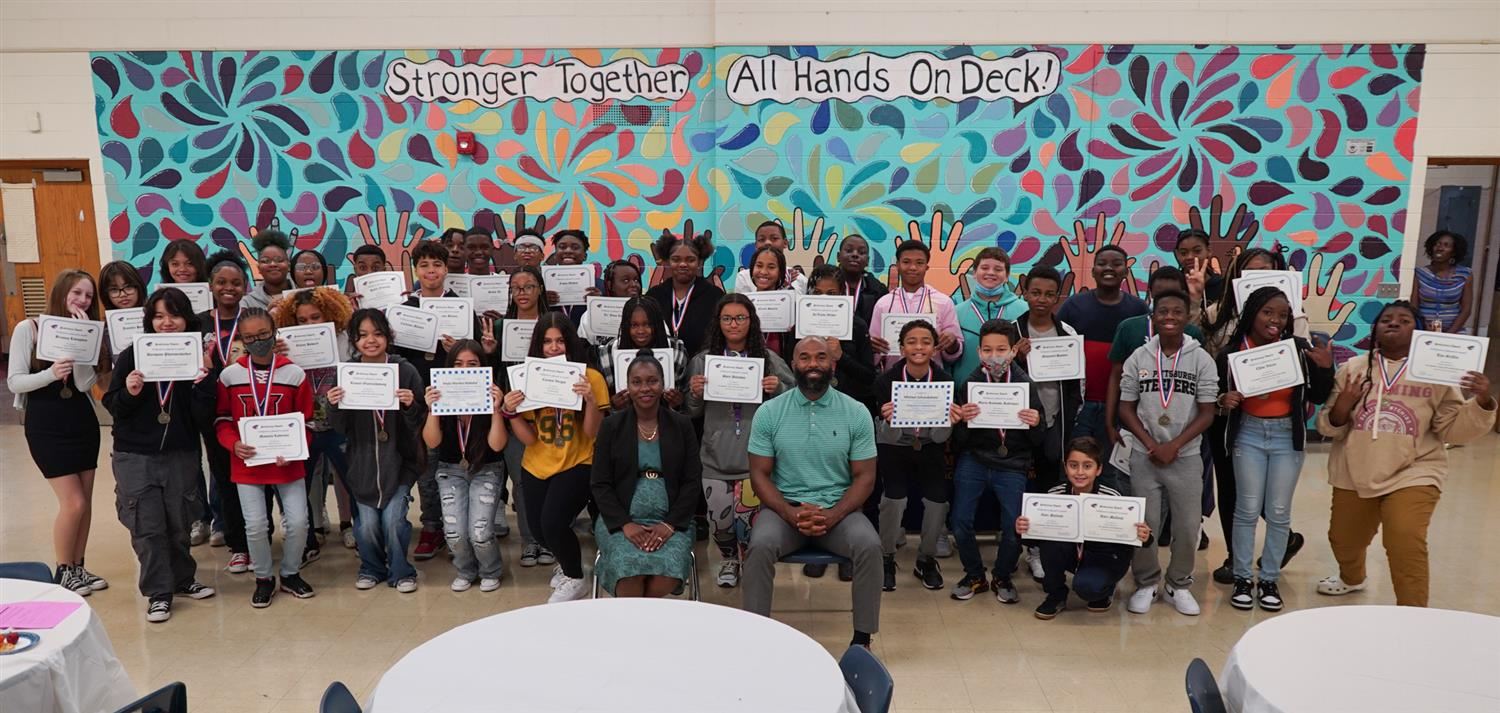 "I make them do the work, and I let them know they can't bring home Bs if they don't study."
Sharon Lemley was one of many parents in attendance celebrating her child's academic success at Yorktown Middle School on Thursday, September 15.
The award celebration honored seventh and eighth grade students who either achieved a 4.0 grade point average, earned proficient or better on the Ohio State Test last spring, or both. Lemley's son, eighth grader Corleone Malone, was one of many students recognized in the school.
"I have zero tolerance for not doing the work just because you don't want to do your work," Lemley began. "If you tried your hardest and you failed, then that's one thing, but if you're not trying your hardest, that's not ok."
It's not the first time Lemley has attended an event for her children recognizing their academic success. Yorktown has held award ceremonies for years to give students proper recognition.
Principal Roderick Watson Jr. told students their hard work shows dedication and discipline, two things that will help to shape them through their lives. Students snacked on muffins and other breakfast foods while Watson visited with parents in attendance to talk about their child's success.
Lemley said being engaged with the principal, school, and child helps to motivate students in a positive way.
"I left work to come here today, and I would leave every time if I had to. You have to be there for even the small things."