Welcome back to Hamilton STEM Academy Parents, Caregivers & Families!

This year you will be able to find updates on events in the school and community on this page!

Look out for information on conferences, the new parent teacher organization, and the school newsletter!
The Hamilton Winter Mingle Jingle on Dec. 17th in the Hamilton Cafe was full of fun and over 200 families! There were appetizers, music, and raffle prizes! Hamilton Students received a special gift and siblings were able to take away a small giftbag! Thank you to all of the Hamilton teachers and volunteers who made this event possible!
The Second Donuts with Dads Event took place at Hamilton on November 13th. The gym was filled with nearly 50 dads, uncles, grandparents, and other male caregivers to have breakfast with their students and discuss the importance of being involved at school.

The event was hosted by Tim Brown a local author of the book, "Boys Won't be Boys: Empowering Boys to Live Uncommon in a Common World." He uses his book to host book clubs for young boys throughout the city of Columbus and has worked closely with a number of notable athletes. Mr. Brown is also on staff with the Central Ohio Fellowship for Christian Athletes.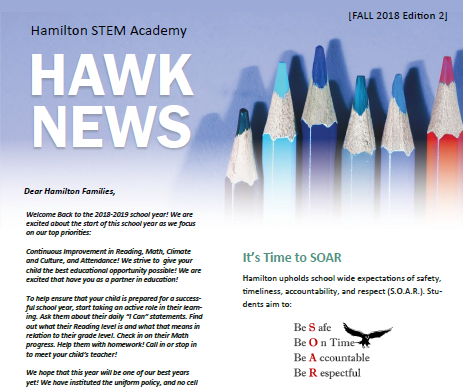 November Parent Teacher Conferences

Parent Teacher Organization Meeting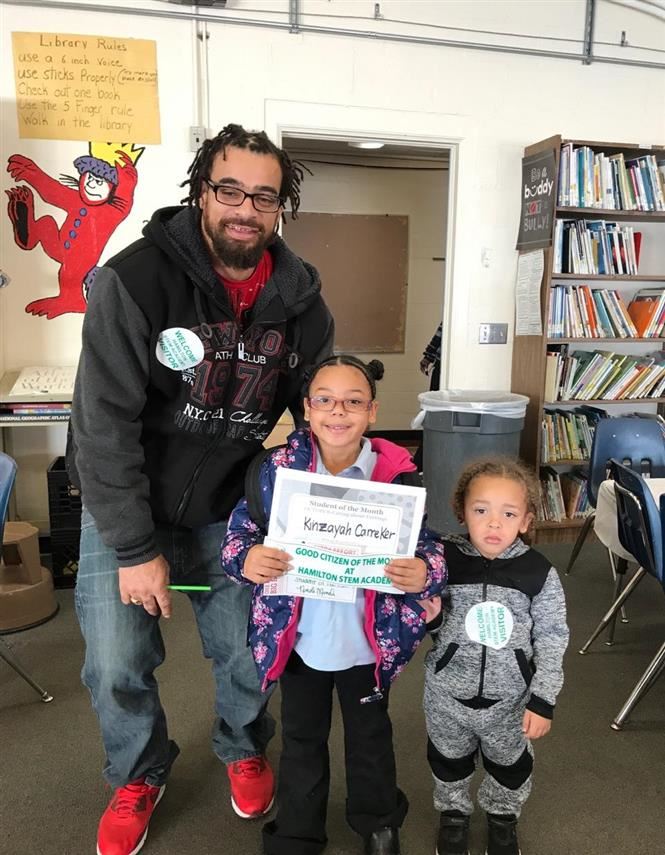 Testing Dates 2018-19 School Year