Moler Elementary School has a basic solid-color uniform scheme.

Students can wear white, black, navy or light blue short sleeved polo, short or longed sleeve shirts and blouses. *no graphic tees

Students can wear blue, khaki, or black plants, shorts, skirts and/or jumper dresses. *must be knee length

No flip flops or open toed shoes.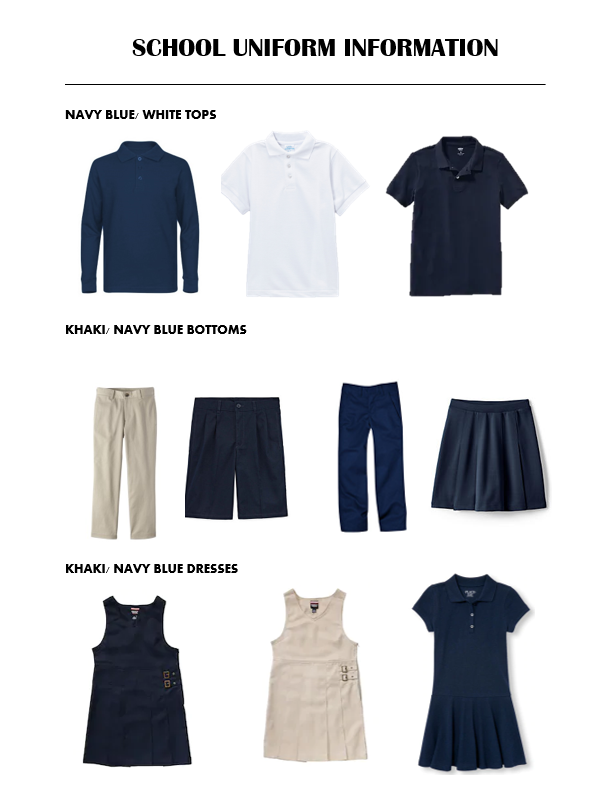 Need school uniforms? Charity Newsies is here to help!

"The mission of Charity Newsies is that no child shall
be kept out of school for lack of adequate clothing."

Follow the Charity Newsies link to complete an application for all children in need of clothing assistance.