Return to Headlines
CCS Success: Siedia Woods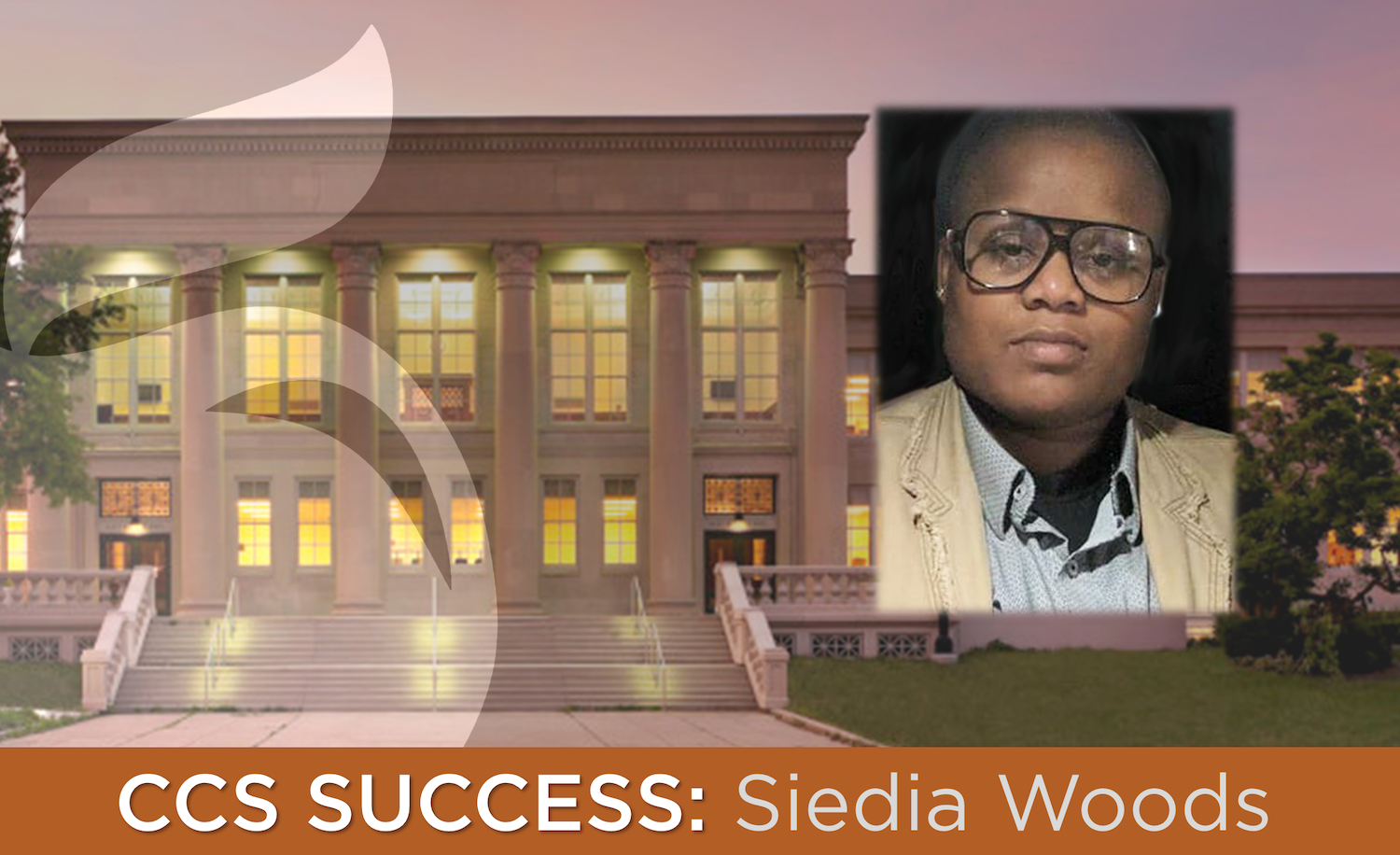 CCS SUCCESS is a feature highlighting former CCS graduates and their accomplishments within and beyond our District. Columbus City Schools employs a lot of the talent that has graduated from the District, and many CCS scholars are experiencing success in a wide array of professions.
Today's feature highlights: Siedia Woods – East High School Band Instructor
Q – Why have you chosen education as a career path?
I honestly wanted to be a carpenter, but there were educators in my life who made a tremendous impact on the career path I chose. So many people say that I am brave for being an educator or speak on teachers being underpaid. Even though both statements may be true, those people will never understand the reward I receive when students graduate and become successful adults. Non-educators will never comprehend a student turning their entire lives around, just because an educator saw the light within them when they or others around them only saw darkness. Many will never know the joy of one of your former students not only graduating from the same high school you graduated from, but also attending the same college as you and marching in the same college band, and who is now a contestant on American Idol.
Q – What are the schools that you attended during your CCS experience?
I attended Deshler Elementary School, Hilltonia Middle School, and the historic Columbus East High School.
Q – What would you like to share about a teacher(s) or administrator(s) who helped enlighten your path?
Mrs. Peck, my Deshler Elementary School Choir Teacher, showed us at a young age we could use our talents to take us anywhere we wanted to go. Mr. Milner, my Hilltonia Middle School teacher, taught me how to search for answers to many of my questions. Mendel Hibbard, my Band Director at East High School during my freshman and sophomore year, taught me the importance of music appreciation. Ms. Denton, my freshman English teacher, taught me the importance of maturation. Mrs. Brown, my sophomore English teacher, helped me explore my creative side through writing poetry and helped me learn and explore Greek mythology. Mrs. Jacquet, my senior English teacher, taught me the importance of giving others credit for their work. Mr. Faulkner, my Algebra 1 and 2 teacher, never allowed me to give up when I didn't understand.
Mr. Hamilton, who was my Basketball and Volleyball Coach, cared enough to drive us home from games or practices when we didn't have a solid means of transportation. Mrs. Joiner helped me understand computer technology. Coach Doug Smith encouraged us to challenge what was being taught and how to continue to yearn for knowledge. Mr. Georgeff made sure we knew that we were students first, athletes second and leaders amongst our peers. Coach Mike White was and still is like a father figure to me and is one of the reasons I wanted to become a coach.
The two most important people in my life who had a key role in why I wanted to be a teacher were Kight Butler who was my music teacher at Hilltonia Middle School and Mrs. Martha Hal, my Band Director my senior year at East High School. Both of these wonderful angels helped shape and mold me into the educator I am today. They saw perfection in all my imperfections and contributed greatly to my matriculation from Middle School and on to college. It was their compassion, kindness, guidance, along with their tough love that made me value all the educators in my life. They pushed me to be more than my surrounding environment said I should be. They held me accountable for my actions and made sure I knew that there was a leader deep inside that could lead others on to a righteous path.
Q – Finally, what would you tell a student who would be interested in choosing a career in public education, and what may that look like in 20 years?
I would tell a student who may be interested in teaching that this career is not for the faint at heart. You have to want to help those students who may not be able to see how great they are, look in the mirror and be a witness for themselves when others tell them they are nothing. I would tell them this is a career path that you choose not just for the paycheck but for the love of seeing others become great. I would also make sure they know that there are going to be some challenges and that you may not be able to reach everyone, but the ones whose lives you do help, the reward you receive is far greater than any material thing that money can buy.