Return to Headlines
CCS Principal Advocates for Students and Families in Washington D.C.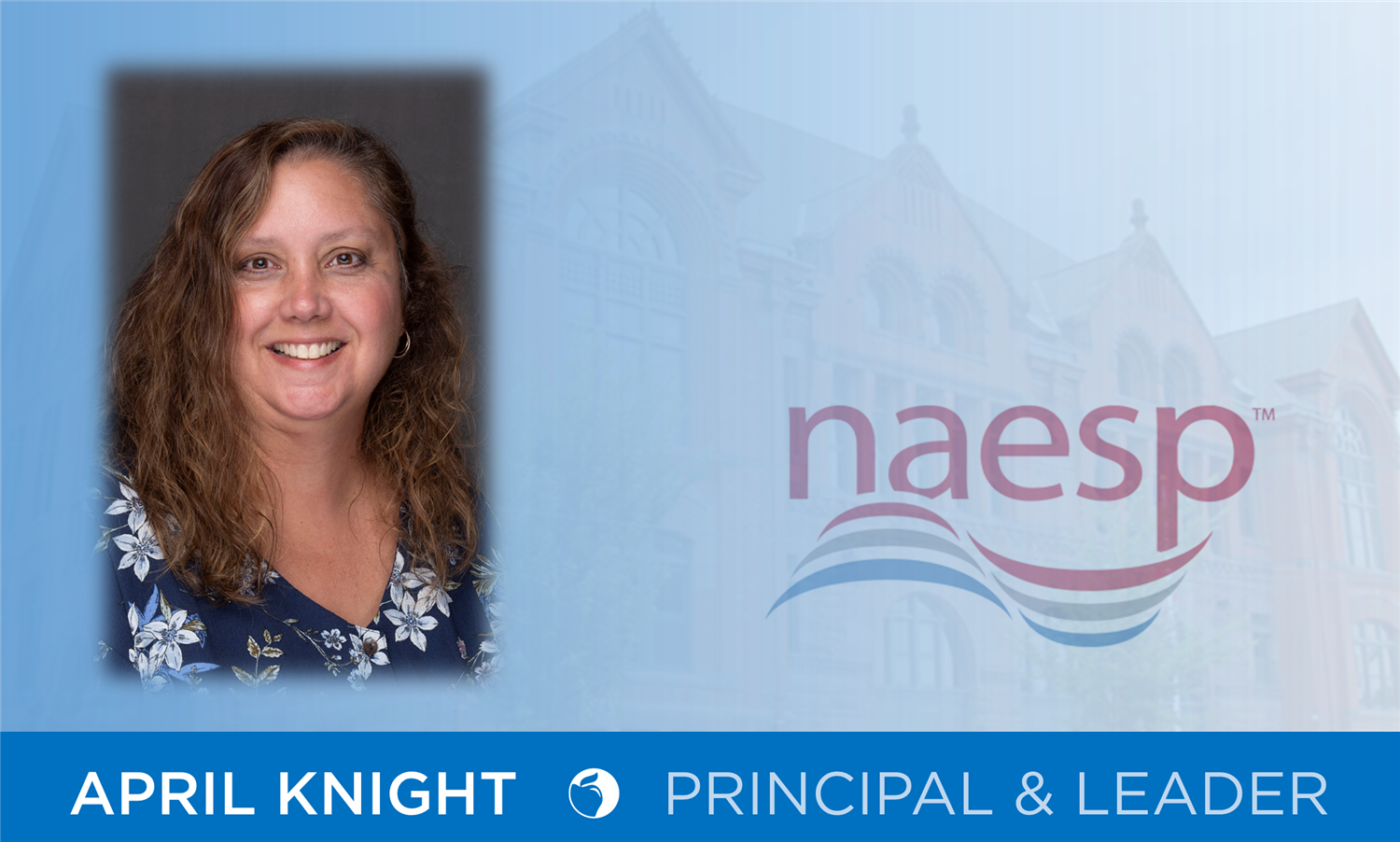 March 15, 2021 – April Knight, principal of Avondale Elementary, recently joined hundreds of elementary and middle-level educators and leaders from across the country to participate in the National Association of Elementary School Principals (NAESP) 2021 National Leaders Conference. Knight advocated on behalf of principals, schools, and students to ensure that lawmakers support public education and advance key K-12 priorities.
"It was a true honor to represent Columbus City Schools," said Ms. Knight, NAESP Zone 3 Director. "Our educators work so hard to provide the very best for our students, and while that can be challenging most years, this work has been daunting over the past 12 months."
Knight took the needs of Ohio's schools directly to congressional leaders to discuss pressing issues, including federal coronavirus response funding for K-12 schools, resources to help students recover from learning loss, and support for school-based mental health services.
"Few understand the needs of our nation's schools better than the educators that work in them every day," said Knight. "When Congress is making important decisions about K-12 education, especially now with schools responding to the coronavirus pandemic, principal voices must be heard."
"Principals, as leaders of their school building, can provide critical insights on the issues that affect our nation's schools, including responding to the coronavirus pandemic by helping students recover from this crisis," said NAESP's executive director Dr. L. Earl Franks. "By sharing their perspective with lawmakers, school leaders have significant power to shape the policies and funding for K-12 schools."
"Our legislators needed to understand the toll this epidemic has taken on students, their families, and our staff," said Knight. "The social-emotional well-being of everyone is of the highest priorities. We shared how dire our need is for funding to add the additional nurses, counselors, social workers, and support staff to provide the social-emotional support our students need. By sharing stories of students and families struggling throughout COVID and the impact it's had on their education, I hope our legislators recognize everyone can make a difference if we all work together."
The conference also featured presentations and discussions from policy experts in education. Speakers included former Secretary of Education Arne Duncan, New York Times education reporter Erica Green, Dr. Marguerite Roza of the Edunomics Lab at Georgetown University, Jeremy Anderson of the States Education Commission, and Charlie Cook, editor and publisher of the Cook Political Report.
To keep the conversation going, Knight believes the next steps are having elected officials visit our school buildings when it is safe to do so to help them see what is really happening.