Return to Headlines
CCS 4-H Students Mix Agriculture with Technology at Weeklong Camp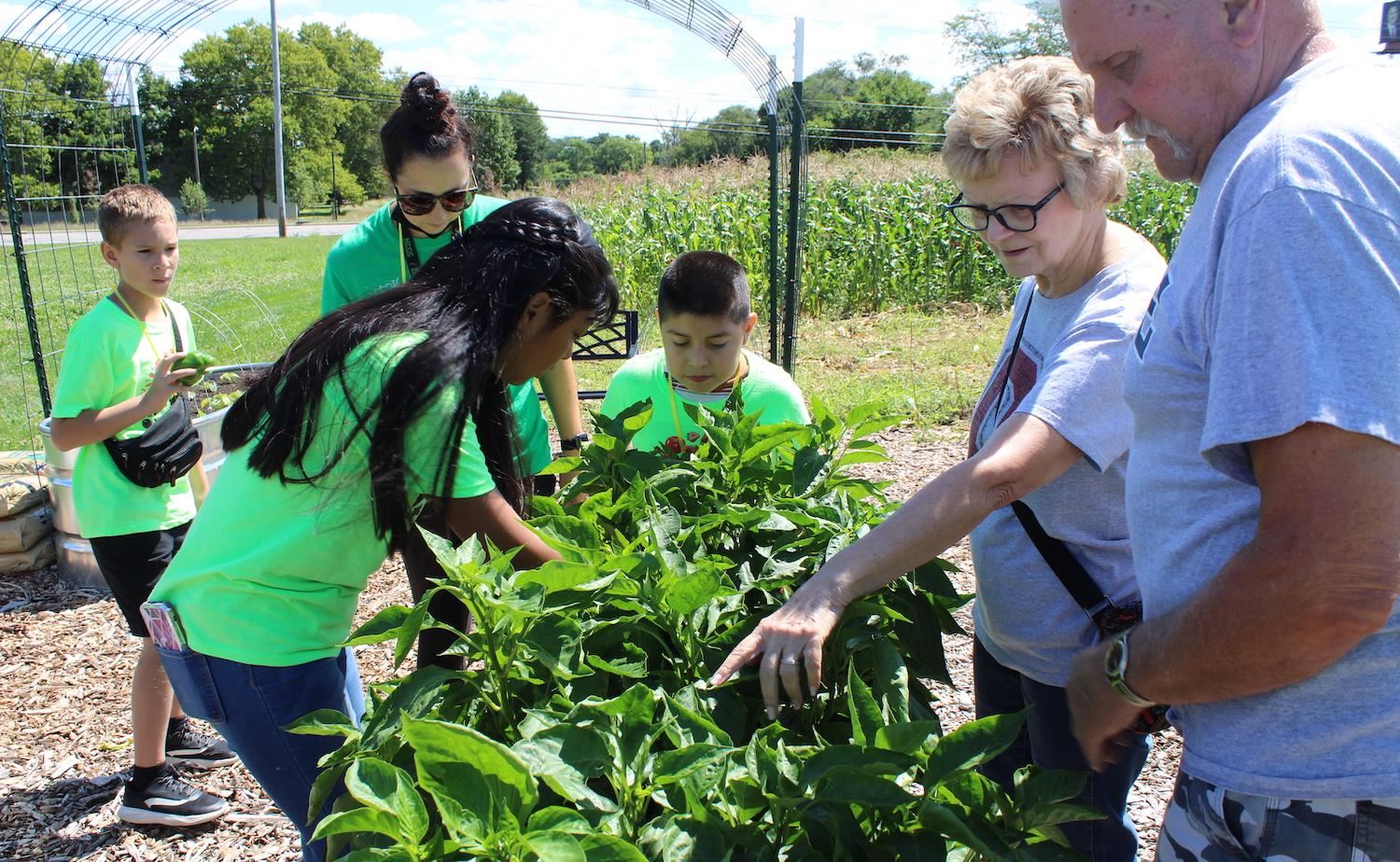 August 17, 2022 -- How do you dissect DNA from a strawberry? Students who attended The Ohio State University Growing Garden Leaders' 4-H STEM (Science, Technology, Engineering, and Math) day camp can tell you.
Students spent a week at the camp delving deeper into agriculture and technology while gaining knowledge of agricultural-related careers.
A total of 18 CCS students from Devonshire Elementary received invitations to participate in the pilot camp designed by Sue Hogan, a 4-H Youth Development educator. The students from third through ninth grade are experienced gardeners who plant, grow and harvest year-round from their mini greenhouses at Devonshire Elementary.
By using Devonshire's school garden as a context for learning in developing smart technology, educators had students use Apple iPads. Students could use iPads to incorporate engineering design processes and 4-H experiential learning models into their curriculum.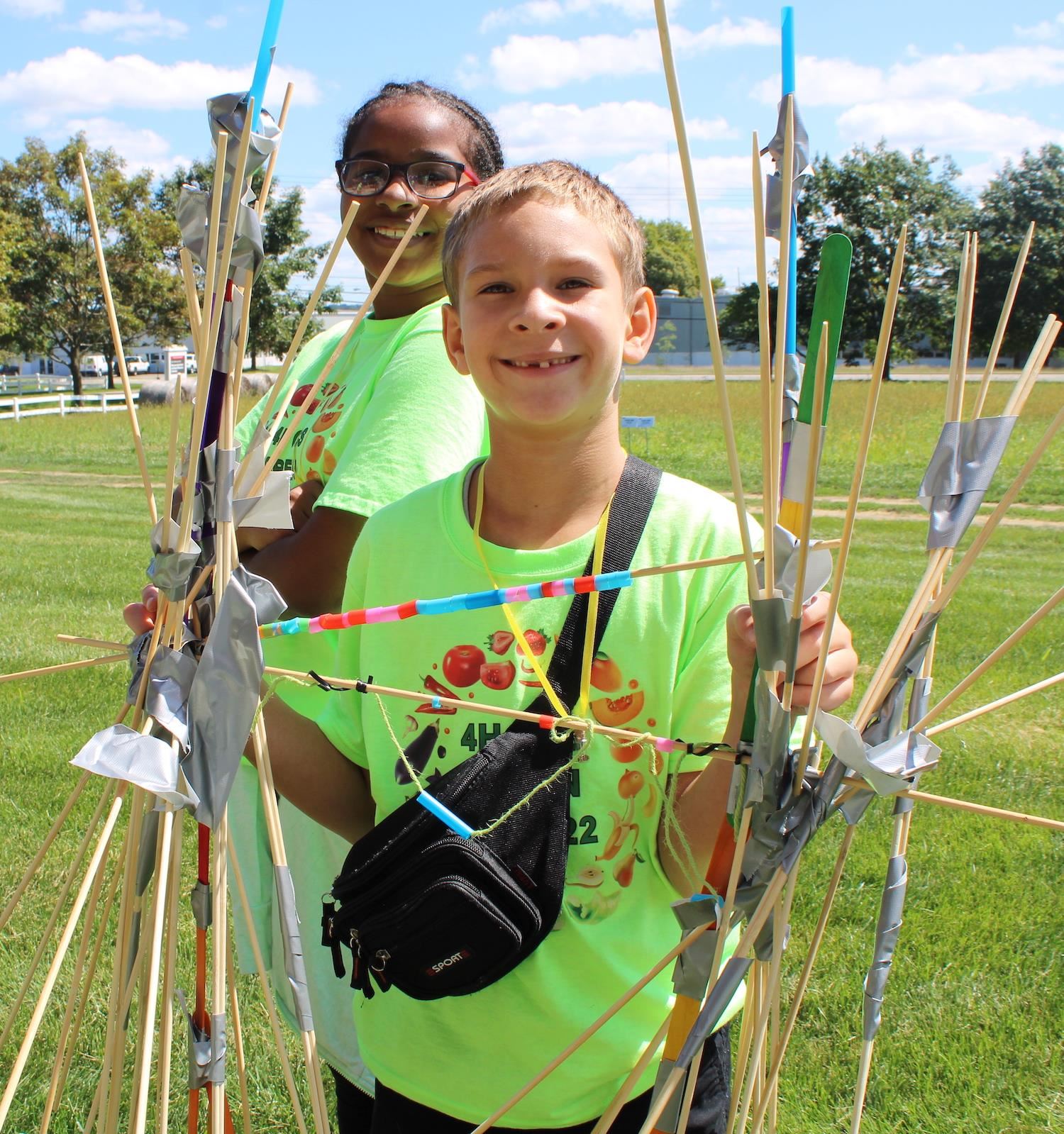 Integrating technology, students designed different ways rainwater could be redirected to slow erosion. These ideas were tested with a technical robot, Spheros.
Spheros helps kids learn fundamental STEM concepts through play-based learning and educational activities.
Students also used technology to send seeds to space in a rocket, extract DNA from a strawberry and build a pea trellis.
"My favorite part definitely was visiting the dairy farm [Waterman Dairy Center] probably because of, well, my last name and the [United Titanium] Bug Zoo because I like animals and bugs," said rising fifth grader Kash Farmer. "I learned that cows have four stomachs and how to cook for myself."
Farmer explained that he prepared vegetable lunches such as quesadillas, harvest pizzas, and stir fry. The daily cooking lessons incorporated recipes from Supplemental Nutrition Assistance Program Education (SNAP-Ed).
"Going to the dairy barn [Waterman Dairy Center] on the second day was my favorite," said Emma Krumlauf, a rising seventh grader. "We missed a baby cow being born by minutes. Did you know that Goldfinches like coneflowers and not all grasshoppers can fly?"
A grant from the Ohio Department of Education and resources from Franklin County 4-H funded the camp which empowers students to become school garden leaders and mentors.
"It is our hope that these students will help mentor a new group of young gardeners next summer and share their knowledge with new and existing garden programs at their home schools," said CCS Farm to School Coordinator Katie Young.
Krumlauf's advice to anyone considering applying to the camp next year is, "They should definitely do it. It's so much fun!"
The final day concluded with students' families invited to an award ceremony, creating Beebots to understand different pollinators, sharing projects, and making harvest pizzas.
To learn more information about the program, visit franklin.osu.edu.