Return to Headlines
South Mifflin STEM Academy Selected as Samsung Competition State Finalist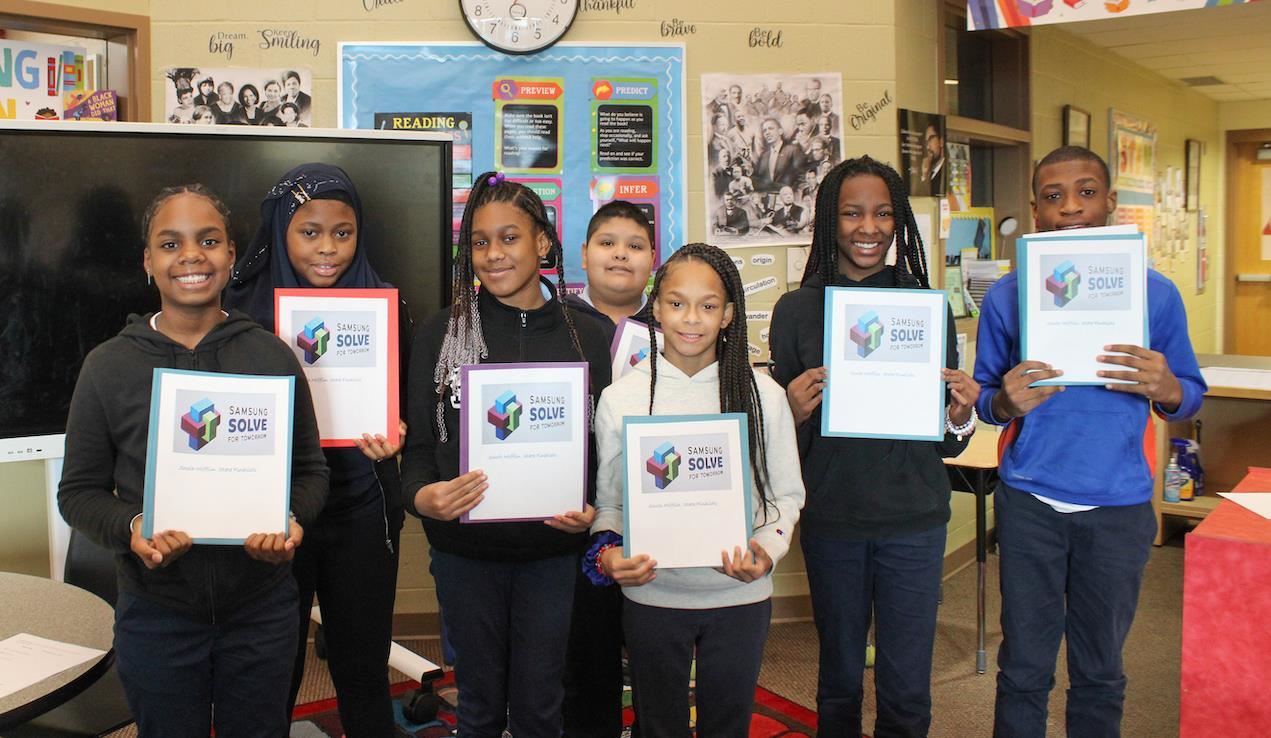 January 10, 2023 -- State Finalists for Samsung's national Solve for Tomorrow competition were recently announced, and a group of South Mifflin STEM Academy sixth-grade scholars made the cut. The group is one of only six state finalists from Ohio.
Students Royce Arnold, Ismael Bangura, Amirah Drakeford, Khadijatou Faal, A'niyah Fortner, DeChantii McIver, Kevonda Seagle, and Santiago Nava Garcia were led by teacher Leondra Drakeford as they completed phase one and will now enter into phase two of the contest. In addition to continuing in the competition, the group won a $2,500 prize package from Samsung.
The contest, open to students in grades 6-12, focuses on how Science, Technology, Engineering, and Math (STEM) can be applied to help improve local communities.
"Our school is STEM-focused, and we like to provide those types of opportunities for our students," Drakeford said. "That's why it just fit in with what we were doing here at South Mifflin. We thought it would be a great opportunity for these students to use STEM skills to show how they can help the community as future leaders."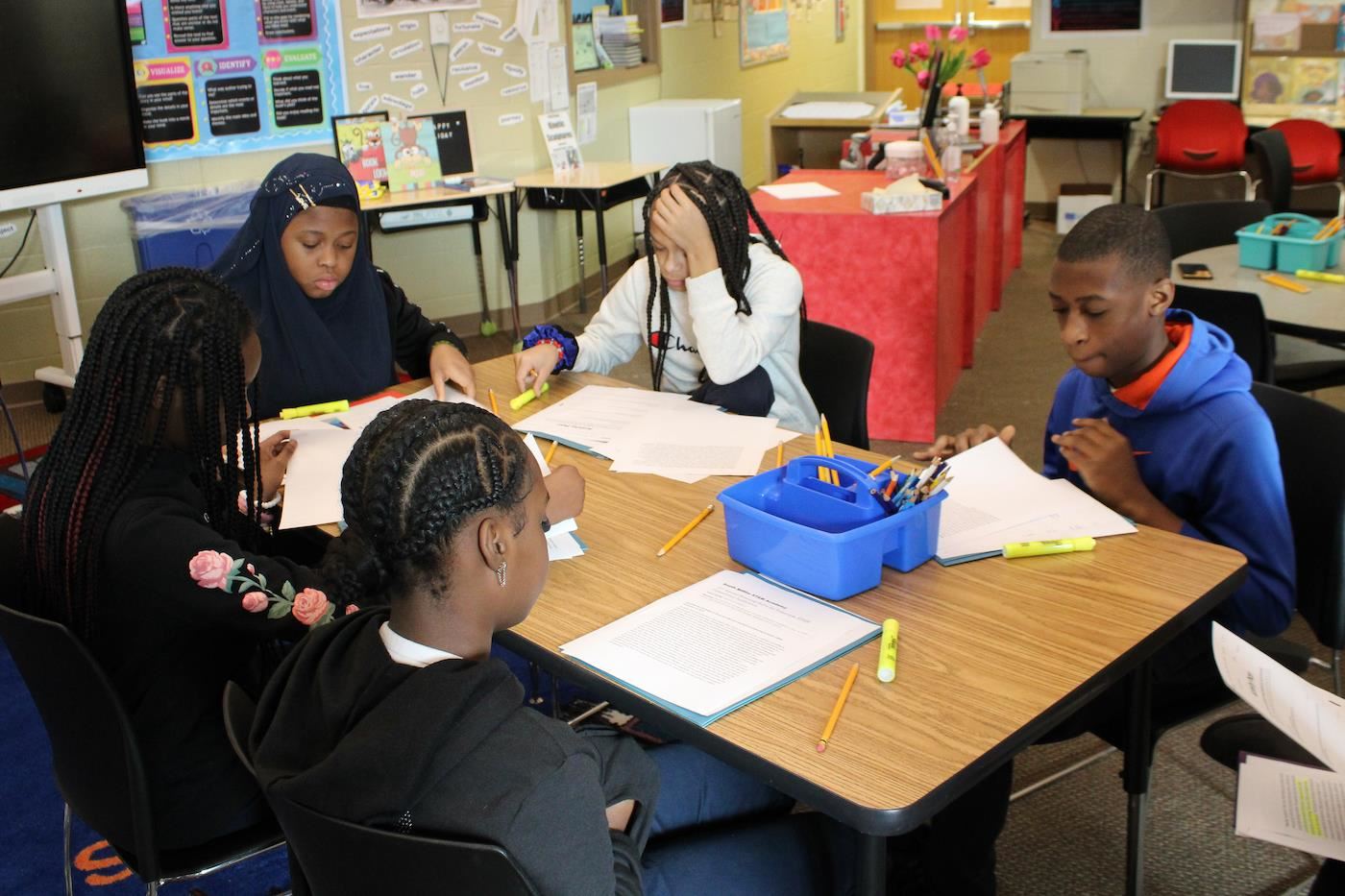 During phase one of the project, students were asked three questions that could not exceed 4,000 characters. They were judged on originality, feasibility, sustainability, innovation, community impact, and if their solution applied to STEM.
"We were just thinking of a solution for a problem in this community," McIver said. "We immediately thought of water pollution because that's what we believe to be one of the biggest problems in some of our communities."
The students decided they wanted to better their community's water source. They are concerned that their main source of drinking water from the Scioto River will cause Ohio residents to become sick due to pollution.
"The impact a project like this could have on the community is very important," Garcia said. "I want people to have access to clean water for basic necessities like cooking, cleaning, washing, and drinking. I want the water to be cleaner so people don't get sick using it."
Creating a filter that will clean the water is something the students want to explore in future phases of the competition if selected.
"My favorite part of the project is figuring out how to make it all happen - how we are going to do it using math and technology," Bangura said.
Moving forward, their phase two activity will be outlining how to execute the project. Students will need to work together quickly and effectively to meet the January 18 submission deadline.
"The best part for me was watching the students problem-solve and collaborate," Drakeford said. "And to see their excitement talking about how they could help the community."
Drakeford is overjoyed that her students have come this far.
"I'm excited that our sixth-grade students have the opportunity to compete on a national level," Drakeford said. "I saw this competition in an email from the curriculum department that they sent out to all Columbus City Schools and thought it would be a great experience for the students. I'm glad they can represent our school and district, and I'm proud of all that they've accomplished."
Columbus City Schools Chief Information Officer Vandhana Veerni was thrilled that South Mifflin took the opportunity to enter a competition her team provided information about through a district-wide email. She also commended the students on their achievement with enthusiasm and discussed the importance of technology in the classroom.
"Technology is a must-have and part of the CCS Portrait of a Graduate," Veerni said. "I'm proud of our team for being able to provide these things for our students. We hope that students receive the technology skills that they can use to be the best they can be. We want them to graduate with confidence and be successful in however they define success."
---