Return to Headlines
Lindbergh Elementary School Promotes A Sense of Belonging for Black History Month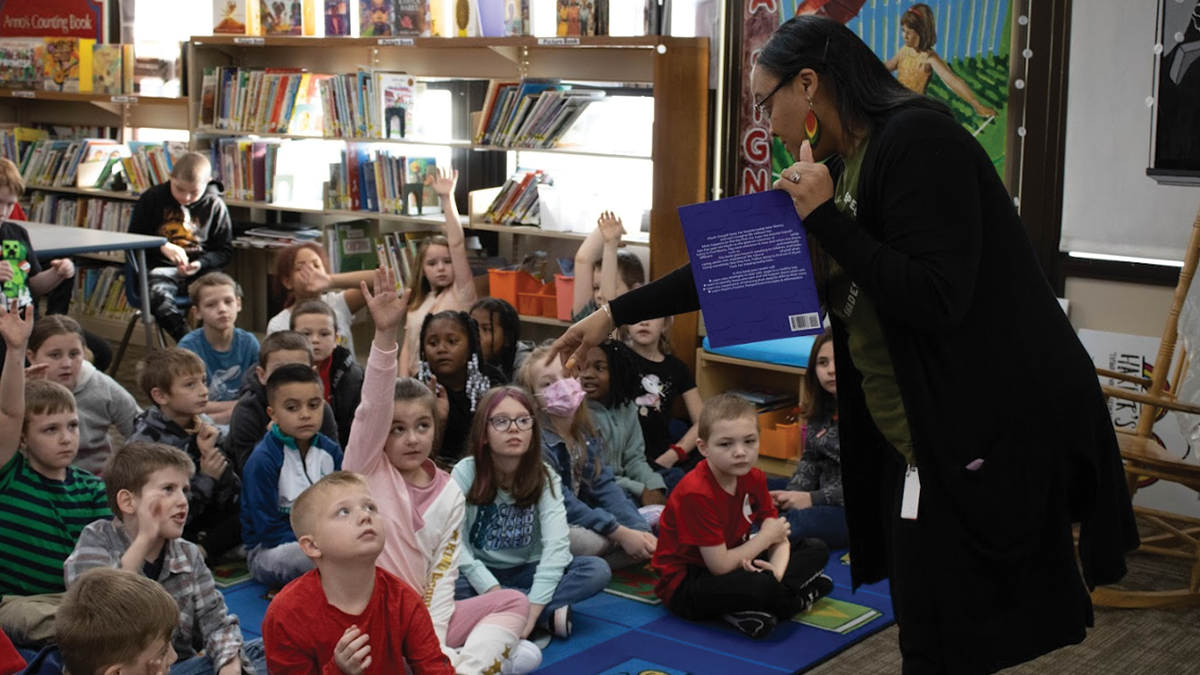 March 1, 2023 -- During Black History Month, Lindbergh Elementary School wanted to highlight Black and African American excellence. One way they achieved this was by bringing strong role models into the school to visit with their students. As part of this initiative, several local authors visited Lindbergh and shared their books with the elementary students.
Seneca Bing, a Family and Community Engagement Coordinator with Columbus City Schools, was one of the authors chosen. She read her book, Aliyah's Missing Teddy Bear. Bing said sharing her work with the students in celebration of Black History Month was impactful for her.
The author series was just one event Lindbergh hosted to highlight the month. Along with bringing in Black and African American authors to share their works, Lindbergh put on a wax museum where students portrayed prominent Black and African American community members.
Principal Annette Tooman said they wanted to highlight the importance of belonging and make all students, staff, and families feel welcome in the Lindbergh community through these events.
"At Lindbergh, we are always working to create a positive culture and climate. Through bringing Black and African American authors into our building to share their work and through our Black and African American History Wax Museum, we provided avenues for students to see themselves in our building," Tooman explained. "We added another layer of belonging, thus contributing to our efforts to create a positive culture and climate for ALL."
The wax museum allowed students to learn more about prominent African American figures not always featured in history textbooks. Tooman said it is crucial for students to learn about all parts of American history.
"At the end of our Wax Museum Video, it says, 'We must never forget that Black and African American History is 'American History.' The achievements of Black and African Americans have contributed to our nation's greatness," Tooman said. "We want to ensure we offer many opportunities to learn about the contributions of Black and African American stars and heroes."
To supplement these events, students focused on Black and African American history in the classroom. Lindbergh's Building Instructional Coach Tiffany Campbell said this allowed students to gain a deeper understanding of different historical events.
"Classroom teachers offered a wide range of opportunities for students to engage in learning about prominent Black and African American figures," she explained. "They engaged with the information through research projects, multi-paragraph essays, and art projects."
Tooman said she is excited to continue creating chances for students to engage with Black and African American history.
"We cannot emphasize the importance of acknowledging and recognizing Black and African American history in our school enough," she said. "We want to give our students a strong understanding of Black and African American accomplishments."
---