Return to Headlines
Georgian Heights Teachers and Students Awarded School Supplies to Help Start the Year Strong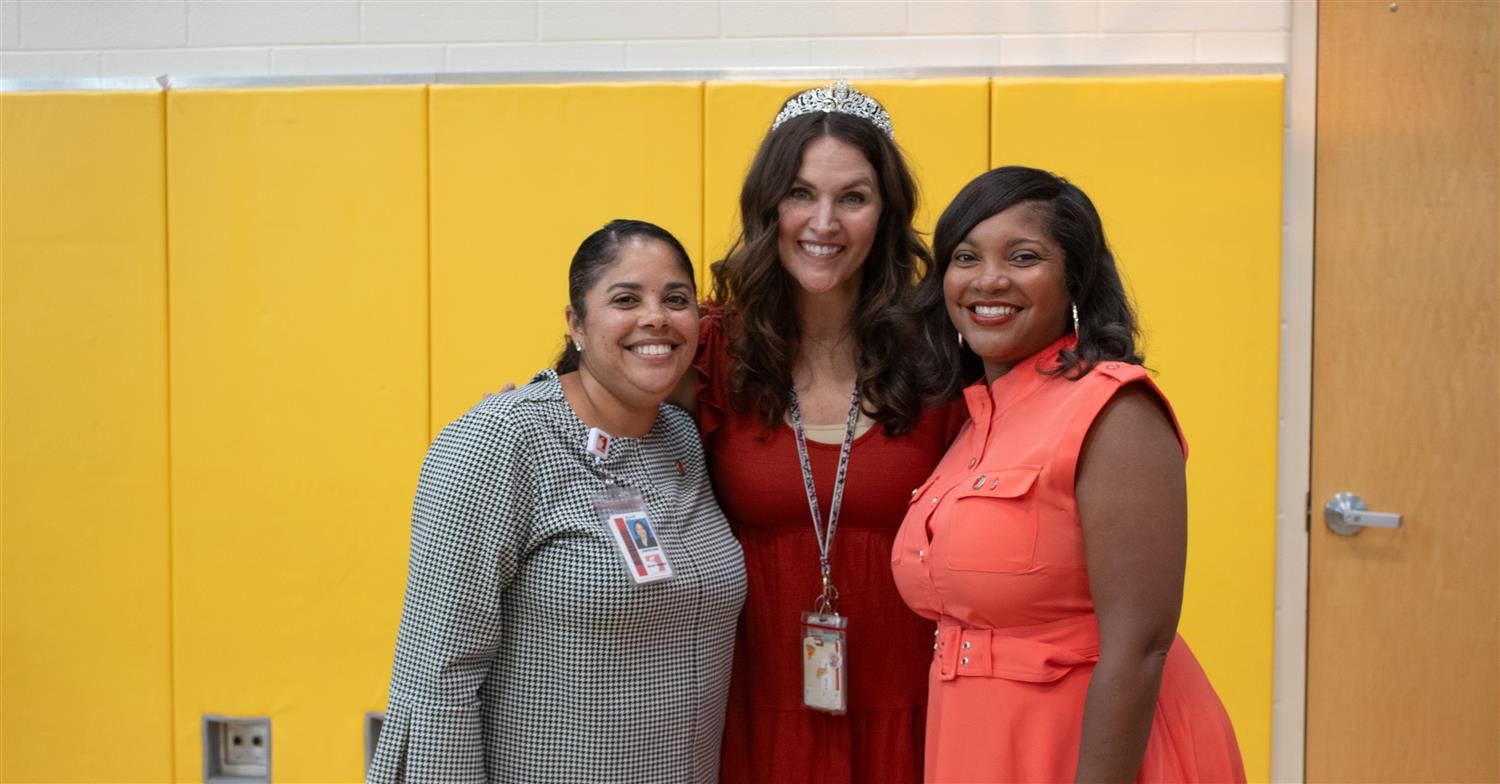 August 31,2023 – Leigh Ann Timlin is proud to be from West Columbus.
She grew up and attended school on the West Side. Now, she teaches on the West Side. Timlin, a graduate of West High School, said when she graduated college with her teaching credentials, there was only one place she wanted to work.
"I was hired right out of college, and this was the only district I applied to," Timlin said. "I knew I wanted to be with Columbus City Schools."
Now, 24 years into her career, Timlin teaches third grade at Georgian Heights Elementary School, the same school she attended for kindergarten. She said the teaching community at Georgian Heights is incredibly supportive of one another, and these connections help their students thrive.
"The staff here is so intelligent," she said. "If I need an idea or a suggestion, they are always willing to help. We support each other; we help each other. I love the people here."
Timlin's love of her fellow teachers and students does not go unnoticed.
As part of Georgian Heights' first day of school, The ODP Corporation (Office Depot OfficeMax) teamed up with Georgian Heights administrators to welcome students with new book bags stuffed with school supplies. Teachers, meanwhile, received a total of $20,000 to spend on their classrooms.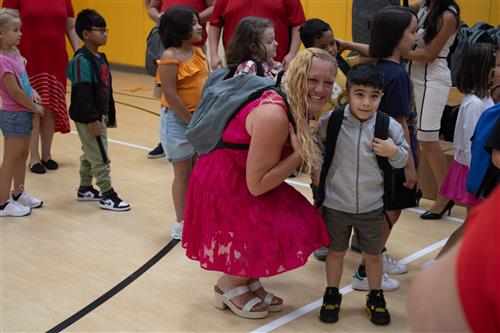 During this event, Timlin was given an additional distinction. She was awarded the All-Star Teacher Award, an accolade with an added $2,000 for Timlin to use for room supplies.
When Timlin was announced, Georgian Heights Principal Nakita Smoot placed a silver tiara on her head. Smoot said Timlin is the kind of teacher who makes students believe they can do anything. This dedication is one of the qualities she values in the Georgian Heights staff.
"The teachers here work tirelessly to make sure our students are growing," Smoot said. They are very dedicated and well-deserving. They care so much. They take the kids in as their own, and it really shows."
Smoot is excited to see the work teachers can accomplish with the assistance of $20,000. She said this will allow teachers the opportunity to expand their curriculum and develop new projects for students.
Andy Collins, District Sales Manager at Office Depot, looks forward to seeing the students' advances this year. He said giving teachers and students the resources they need for a strong school year is incredibly rewarding work.
"This is the best part of my year," Collins said. "To be able to work for a company that supports the local community is something that I am really proud of."
In the coming weeks, Georgian Heights teachers will begin purchasing supplies at Office Depot/OfficeMax stores and their online shops. Timlin said she could not imagine a better start to the school year for the Georgian Heights students and staff.
"These students are so happy to be going through their new school supplies," Timlin said."What a generous gift we have all received. I am so sincerely grateful. The teachers are going to get to plan in a whole new way."
Columbus City Schools would like to thank Office Depot, ODP Business Solutions, Veyer, Varis, and Domtar for helping the students and teachers at Georgian Heights start the school year strong.