Return to Headlines
International Education Program Sees Uptick in Enrollment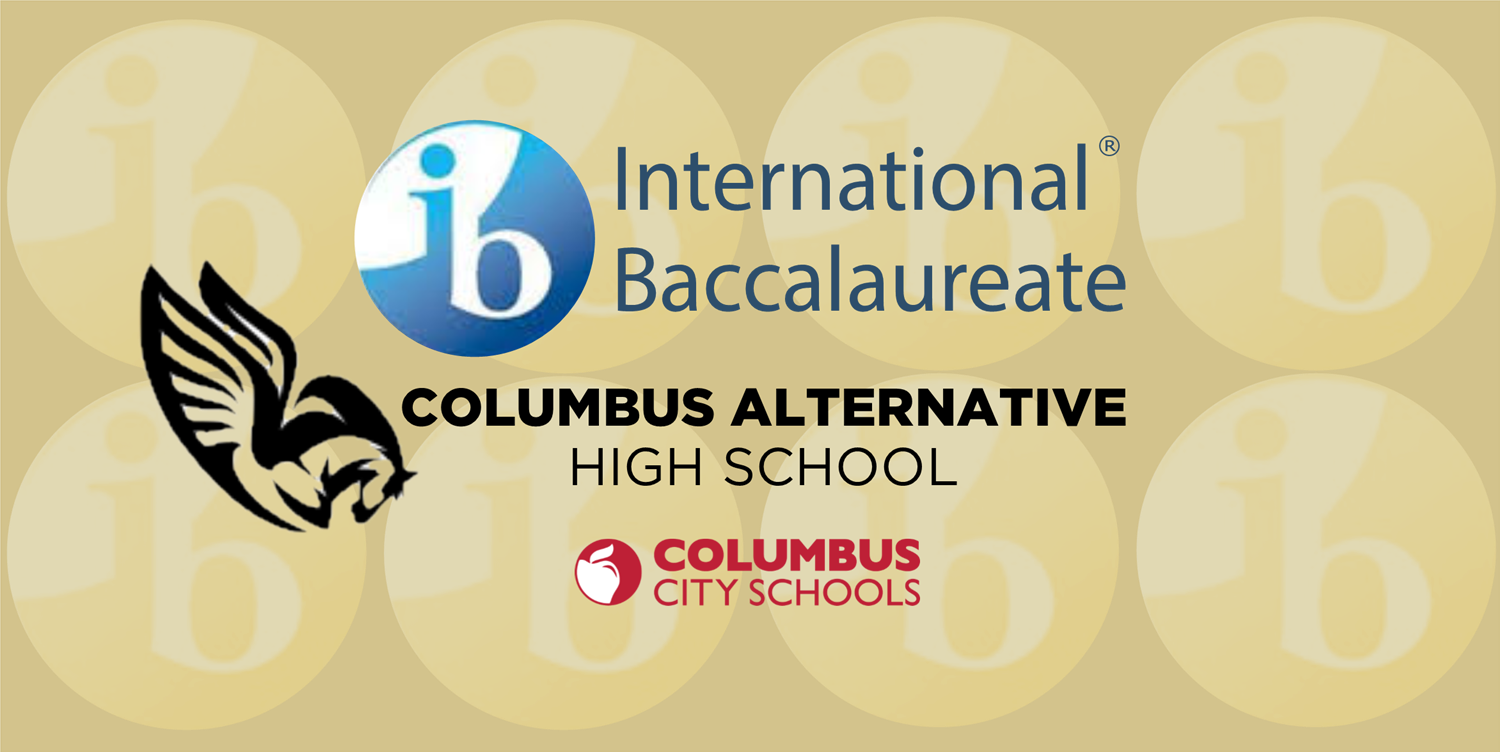 January 26, 2021 -- By the time he graduates, Columbus Alternative High School Senior Mitchell McGrath will have experienced what it feels like to work through fear when it comes to challenging course work. "The courses have been a lot, I'm not going to lie," said McGrath. "However, the curriculum is eye-opening and worth it. I've gained a better understanding of myself and the capability to learn. It's been an incredible journey, and although I was scared my junior year, I don't regret it all."
Mitchell McGrath is one of 400 students enrolled in the International Baccalaureate (IB) program at CAHS. The IB program offers high school students intense international education at a college level. "IB is Advanced Placement on steroids," said Darryl Sanders, principal at CAHS.
Columbus Alternative High School is the only school in the District to offer IB programs, and it's been that way since the 2004-2005 school year. This year, there has been an increase in the number of students enrolled in the CAHS IB program.
"Our goal is IB for all," said Sanders. "Because of the lottery system, we have students from all over the District enroll at CAHS so they can take advantage of this college-level course work when they are juniors and seniors," said Alice Webb, IB Coordinator at CAHS.
Several years ago, CAHS implemented a new philosophy that resulted in broader access to IB courses. "As part of the school's vision statement, broader access to IB courses was implemented by offering the IB English Standard Level course to all juniors as their required 11th grade English course.," said Webb.
This May, 371 CAHS students are registered to take the IB exams. The Columbus Board of Education recently approved a measure to pay the IB testing fee for each student, $119 apiece. "Eighty percent of the students at CAHS are also enrolled in the reduced or free lunch program, so there is a need," said Sanders.
"These students have been engaged with college-level coursework over the last two years and have spent hours preparing for these assessments," said Alice Webb. "For many of our students, this is a culmination of their hard work and may provide them access to college-credit based on their scores. These assessments are a requirement of the IB Program. The BOE funding the testing fee gives our students access to educational opportunities typically found in our suburban school districts."
Since the 2004-2005 school year when CAHS was designated an IB World School and started offering IB courses, the BOE has always paid each student's assessment fees.
These days, McGrath is no longer fearful. Instead, this high school senior is confident as he prepares for the testing in four months. "I am confident I will be prepared in the spring," said McGrath. "IB coursework is the closest you will come to college coursework during your high school career. The IB diploma is the whole reason I came to CAHS. I strongly recommend it if you plan to attend college."