Return to Headlines
CCS Students Celebrate Summer SInC Internships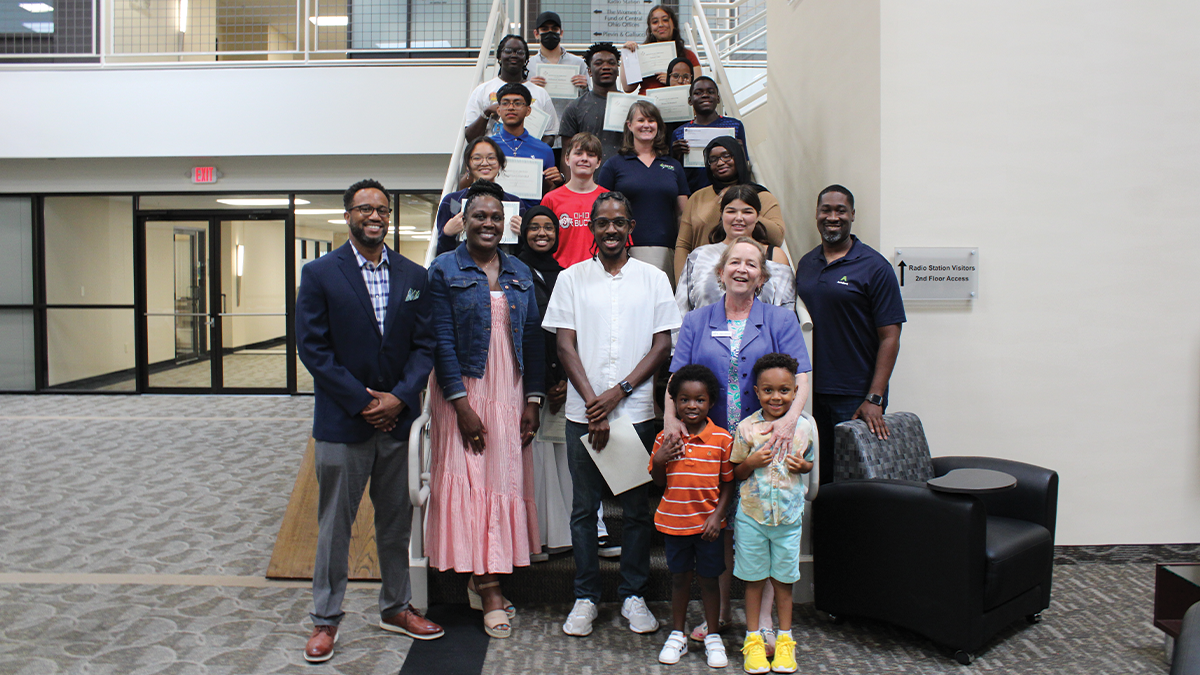 August 15, 2022 -- Student success lies in community partnerships with companies and individuals.
Columbus City Schools and the STEM Industry Council (SInC) Advisory Board celebrated the culmination of paid six to 10-week summer internships at the SInC End of Summer Internship Celebration.
This year, SInC placed 16 students from CAHS, Centennial, Northland, West, and Whetstone high schools in summer internships with several of our business partners, according to Career-Technical Resource Coordinator Christy Manson.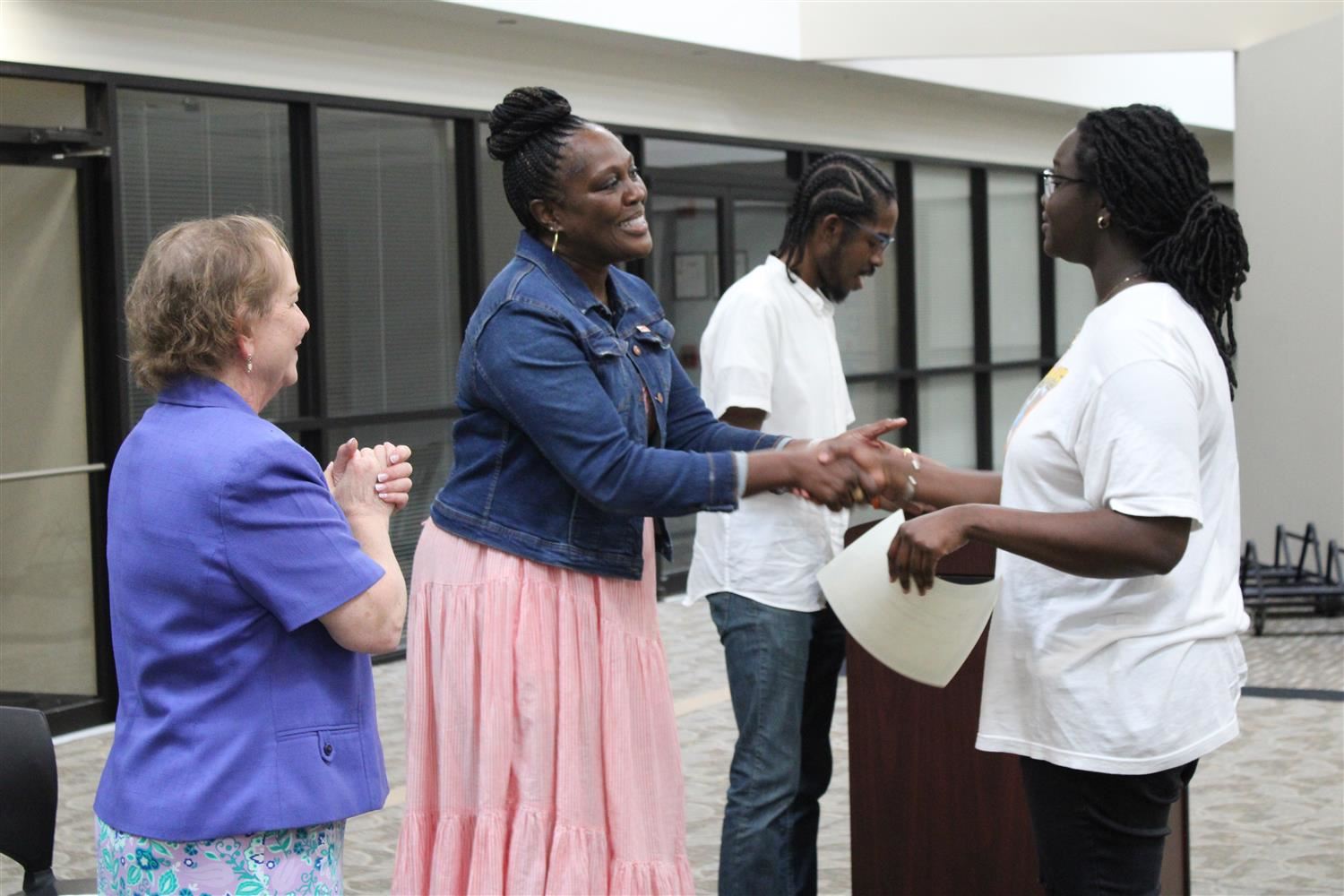 Students interned at various companies and organizations, including the Ohio Department of Transportation, Teltron Design Group, The Ohio State University, Ohio State Wexner Medical Center, Worthington Industries, and more.
Host companies provided a workspace, a committed supervisor, and meaningful work throughout the internship. Interns were also assigned a SlnC job coach who visited the work site regularly.
"We can teach the curriculum and provide hands-on lessons, but our partnerships take it to the next level. They offer our students real-world experiences and mentorship from professionals in their fields of interest. We are thankful for them providing our students with such rich, memorable opportunities outside of the classroom," said CCS Superintendent Dr. Talisa Dixon, who spoke at the event.
Isalena "Isa" Evans from Whetstone High School and Saran Diakite from Northland High School both participated in the internship program. Both rising seniors expressed gratitude for the experience.
Evans worked at Teltron Design Group and installed Smart Boards.
"I think [the skills I learned] will definitely help me in the future. I want to go into programming and be able to install and uninstall things like that, but also be able to know the programming behind it," she said.
This summer was the second time Diakite completed a SInC internship. She returned to the same place she worked the first year, the William G. Lowrie Department of Chemical and Biomolecular Engineering at The Ohio State University.
"We were working on subculture and how to improve pathology with different methods of staining with tissue and stuff. It was really deep," Diakite said.
She also enjoyed the internship and said it was "quite fun."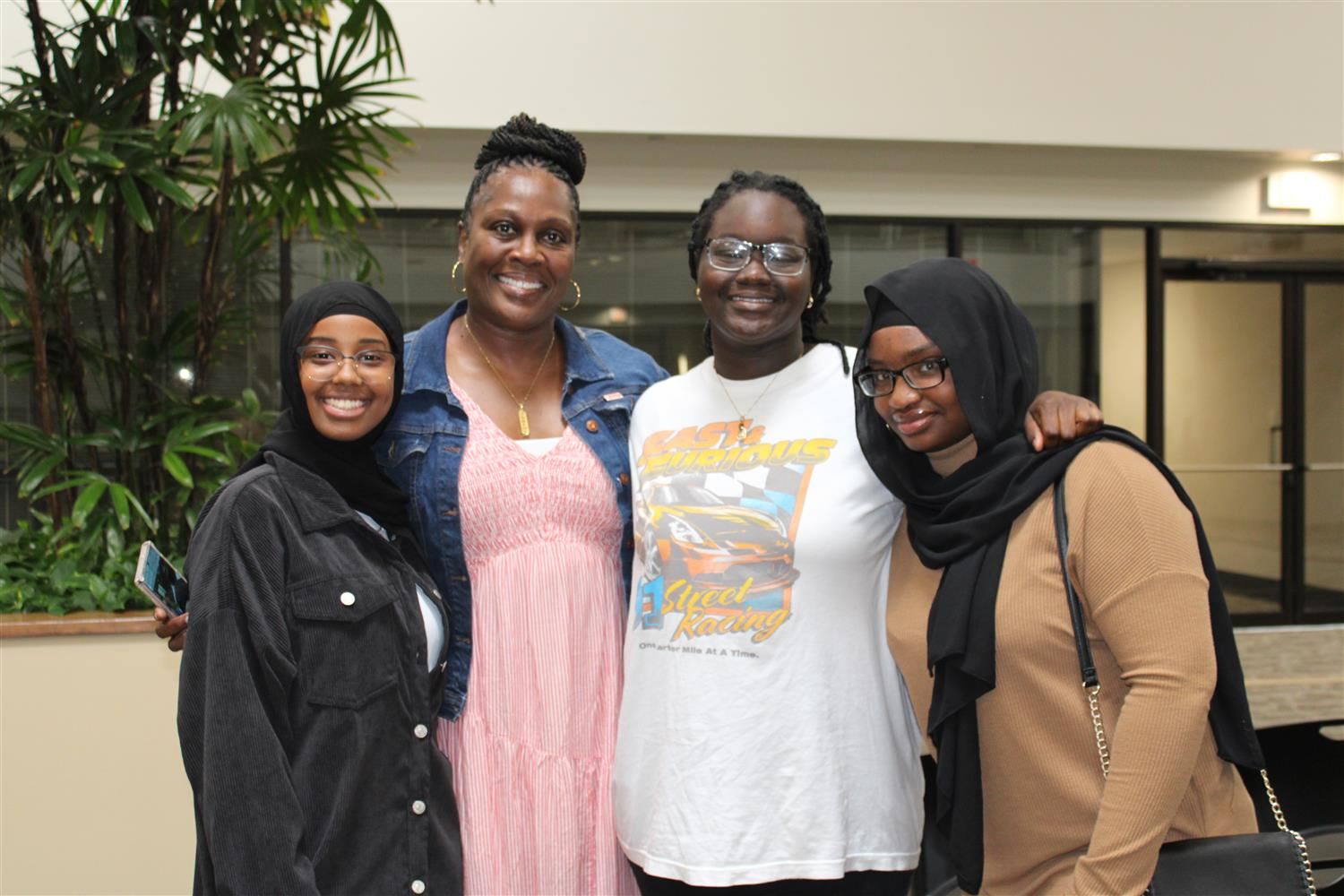 "It's a great way to start networking, number one. Also, it's a great way to expose yourself to the working field. I got to meet some graduate students and undergraduate students," Diakite said. "I got a lot of advice on college and just a hint of research in the chemical engineering field, which I really enjoyed. I thought it was amazing."
At the end of the celebration, the internship participants were presented with their paychecks and certificates of recognition for their hard work all summer.
"It was like the cherry on top," Diakite said.
Evans isn't exactly sure how she will spend her paycheck, but she has her eyes on getting her driver's license, a car, and funding part of an end-of-summer trip to Montana.
"I'm definitely going to save some of it, but then I want to use some of it for something that I need," she said.
Evans and Diakite recommend the program to future students and thank those who helped them along the way.
"I think it was a very eye-opening thing for me to do. I had another internship I was going to do, and I decided to do this one, and I don't regret that decision," Evans said.
Thank you to our business partners for supporting our students and providing them with meaningful summer experiences that helped them develop their skills in communication, critical thinking, technology, and beyond.