Return to Headlines
Rewarding El Respecto (Respect) and Responsabilidad (Responsibility) at CSIA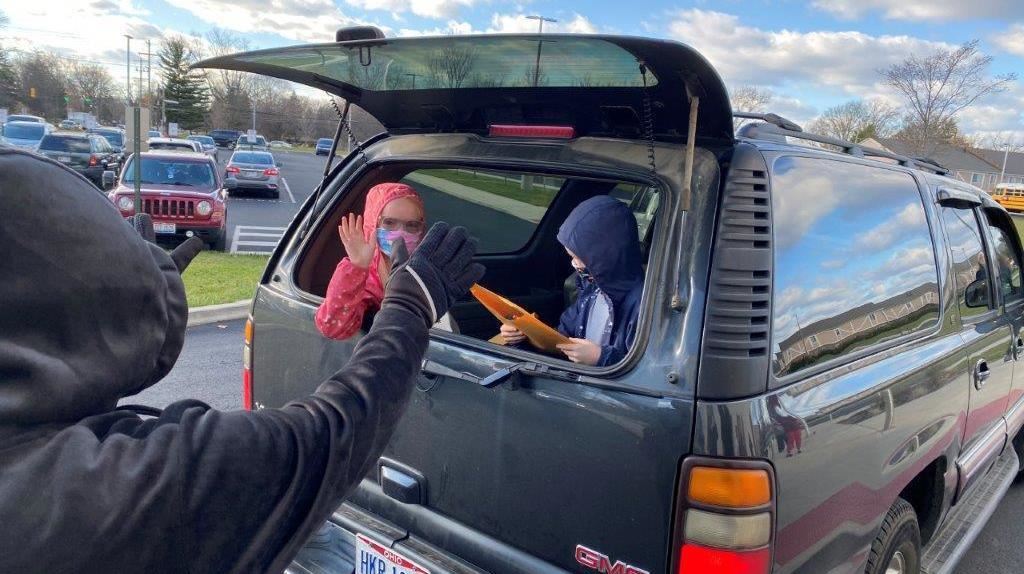 December 8, 2020 -- Rewarding students monthly who are respectful and responsible is nothing new at Columbus Spanish Immersion Academy (CSIA). This year and the end of the 2019- 2020 school year are the exceptions due to the COVID-19 pandemic. That's why teachers and staff at CSIA had to get creative since students are learning entirely remotely. "We decided to hold a Buen Gaucho Drive-Thru Award Ceremony," said Ashley Beasley, Leadership Intern at CSIA.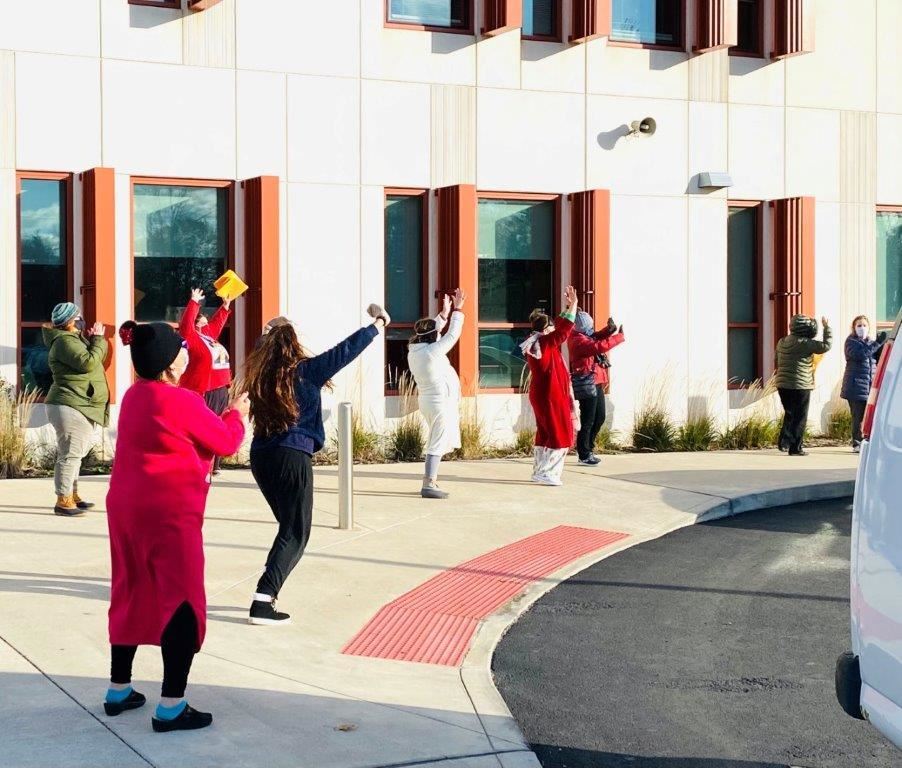 Before COVID-19, CSIA held a "Buen Gaucho" or Good Cowboy, Good Citizen awards ceremony every month in the cafeteria. "It was a big deal. We filled the cafeteria with students and families, had music and everything," said Beasley.
During the last nine months of remote learning, CSIA has used online platforms to reward students who possess these four traits: Responsible (Responsable), Respectful (Resptuoso), Friendly (Amigable), and Helpful (Servicial). "These traits are the cornerstone of our CSIA's Positive Behavior Interventions and Support (PBIS) program," said Beasley.
The PBIS program's philosophy at CSIA and many Columbus City Schools is to reward students for positive behavior. Rewards include praise and tickets for students to purchase games, toys, and school swag. Through kind recognition and rewards, students will begin to build intrinsic motivation to behave positively, helping create a positive learning environment in all school areas.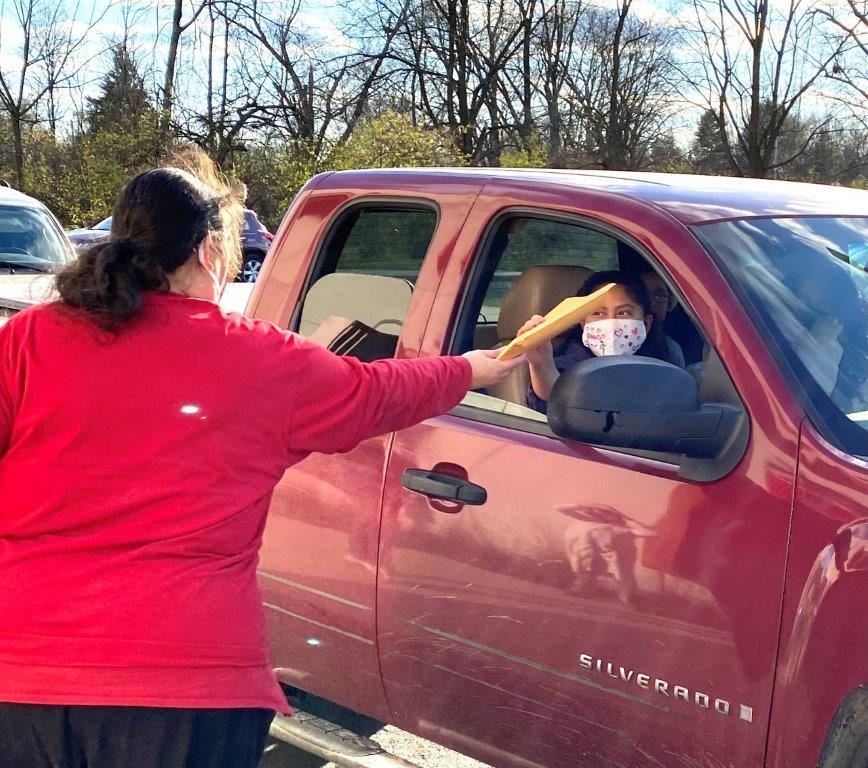 "Even in this remote learning environment, our students are demonstrating these positive behaviors, and we wanted to reward them even if they can't come into the school building," said Ashley Beasley. "If we meet all safety protocols, nothing prevents the families of our students from driving through the school parking lot and stopping for a few minutes to pick up a t-shirt and a congratulatory certificate," said Beasley.
About 30 students in grades Pre K-7 at CSIA were rewarded for their positive behavior for the first quarter. "These students showed responsibility by showing up for their virtual class on time and having the items that they needed for the class," said Beasley. "Other students demonstrated responsibility and respect by always wearing their face masks to keep themselves and others around them safe."
Beasley said the entire PBIS committee worked hard to organize the drive-thru, gift bags, and staff and teachers, many of whom were at the drive-thru event, to cheer-on students and their families as they passed through the line. "It was wonderful to see our students and celebrate their accomplishments," said Beasley. "It is hard to find ways to have 'normal' school activities in our current situation, but this was close to it! Everyone was so excited - staff, students, and families. It was a bright spot in our year!"