Return to Headlines
CCS Success: Cynthia Cullen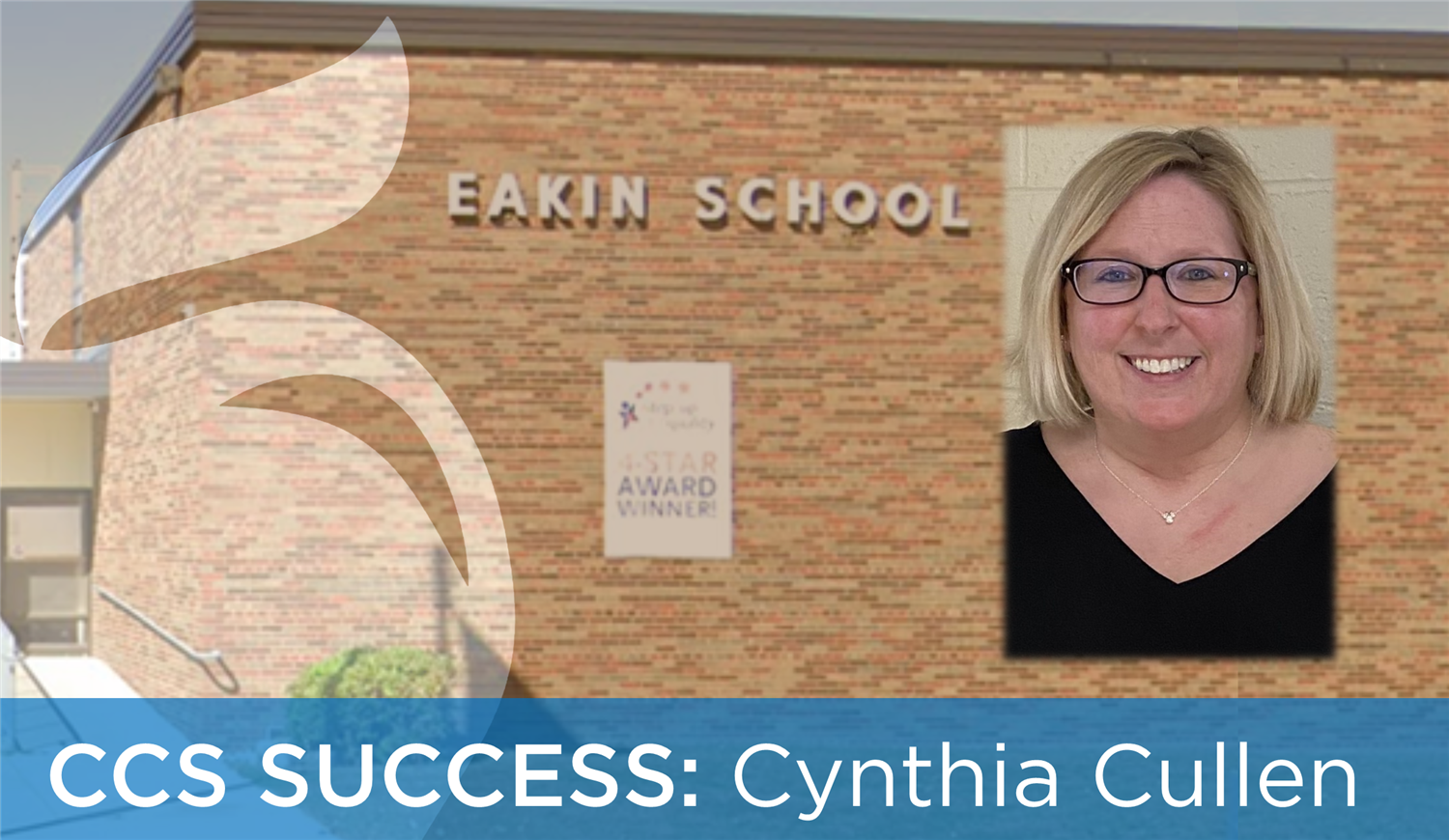 CCS SUCCESS is a feature highlighting former CCS graduates and their success within and beyond our District.
This is a snapshot of an elementary school teacher who received her foundation and passion for learning and sharing while enrolled in Columbus City Schools.
Cynthia Cullen - 3rd Grade Teacher at Eakin Elementary
Q – What are the schools that you attended during your CCS experience, and beyond?
I grew up on the west side of Columbus, so I am a product of the Columbus City Schools. I attended Georgian Heights Elementary for kindergarten and fourth grade. I attended Highland Elementary for first, second, and third grade. I was a student at Eakin Elementary in the fifth grade and then went on to Wedgewood Middle School and graduated in 1995 from West High School.
Q – Why have you chosen education as a career path?
I have chosen education as a career path because I was inspired by teachers early on that made big impacts on my life. I wanted to give back and make those impacts on my own students.
Q – What can you share about the teacher(s) or administrator(s) who helped enlighten your path?
There are a lot of teachers that stand out to me, but one that I absolutely felt had the biggest impact was Mrs. Stamatakos an English teacher at West High School.
On the first day of high school, I remembered walking in and sitting in the back. She noticed me and pulled me to the front. She always called on me even when I didn't know the answer at the time. She never made me feel dumb, but she encouraged me and pushed me to do better. I remember how hard she was, but I felt that she cared about me as a person, and I worked hard in her class. I believe I got a B+ that year but it was like getting an A+ for sure. I am friends with her on Facebook and she knows I am now an educator and I check on her often through social media.
JoAnne Stamatakos was contacted, and has this to share, "Cindy was one of many students who went on to be educators on all levels of academia. It's quite a complement to your past teachers. All shared a love of learning, a need to be challenged, a can-do spirit, a determination to succeed, and a willingness to improve. You had an extra thirst to prove yourself and improve yourself to be a lifelong learner who seeks perfection."
She continues, "As a teacher, you should always look for new methods, and the courage to implement enough pressure to move students forward and with enough insight to know when compassion is needed. The best reward students can give you is their success in paying forward to the next generation."
Some teachers who also impacted me are, Paula Fistick (West High School), Mark Sampson (West High School), Sue Misiak (West High School), as well as Tina and Stan Gehres (Wedgewood Middle School).
Q – Finally, what would you tell a student who would be interested in choosing a career in public education, and what may that look like in 20 years?
When I hear students mention they want to be teachers, I encourage them to do it for the right reasons. Working with students, helping them achieve successes no matter how small, building relationships, and being there as a supporter is what makes the greatest impact. Things are changing at a rapid pace and in 20 years teaching will look different, but building relationships will never change. My one wish for future educators is that they will continue to push to make a difference!