Return to Headlines
Draft Day Helps to Recruit Record-Breaking Number of Family Ambassadors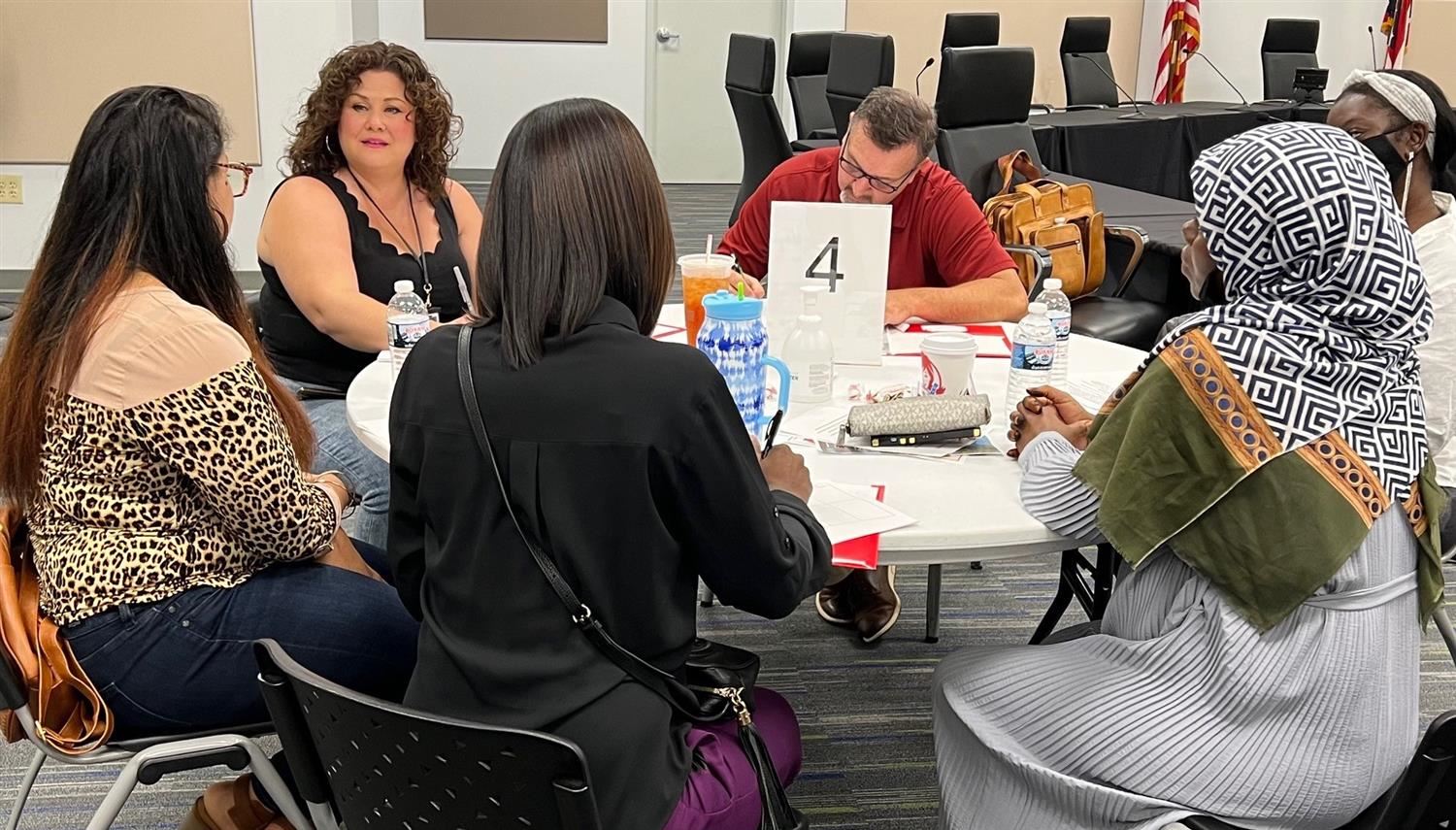 August 9, 2022 -- Committed to filling its team of Family Ambassadors, Columbus City Schools' Department of Communications and Engagement hosted a first-of-its-kind Draft Day. Through this unique event, the district's Engagement Team quickly identified new Family Ambassadors. As a result, it will now have a record-breaking number to help parents and students successfully start the new school year.
"From academics and athletics to staying healthy and staying in school, we know that the more we can get parents and families involved in their child's education, the more opportunities for success there are to come open for our students," said Scott Varner, CCS Executive Director of Family Engagement.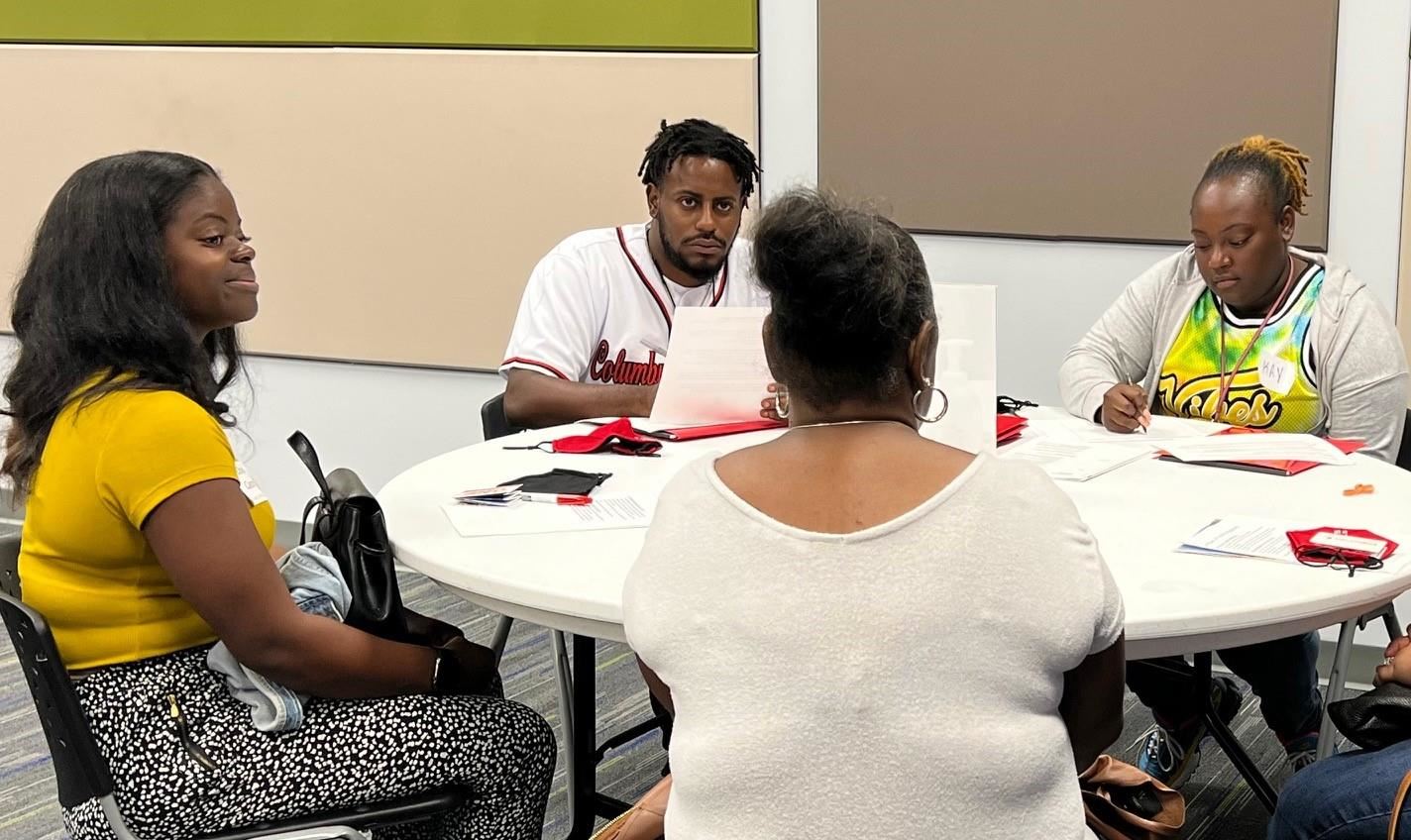 Many of the 120 ambassadors from the 2021-2022 school year will be returning, but to fill the remaining vacancies, the Engagement Team held Family Ambassador Draft Day. During the event, nearly 30 candidates were given an opportunity to meet with several principals and Regional Family Engagement Coordinators to share more about themselves and why they want to support CCS families.
"It was a nice change of pace to be able to see so many people that want to become Family Ambassadors [at Draft Day]," said Lucetta Holbert, CCS Family Ambassador. Holbert has served as a Family Ambassador for over five years. During her time as an ambassador, she assisted families with navigating resources such as Individualized Education Plans (IEPs), counselors, and other opportunities within the community.
"The most rewarding part is being able to help families with anything they may need to help their children grow," Holbert said.
The primary responsibility of each ambassador is to serve as a liaison between the school and home, while facilitating a partnership supporting student academic achievements. In addition, ambassadors coach and mentor families to address issues and advocate on behalf of their children's education, connect families to many different services, expand volunteer opportunities, communicate openly with families, and maintain a family resource center.
"Our Family Ambassador program is at the heart of our district's new authentic engagement strategy," Varner said. "And thanks to the investment of federal Elementary and Secondary School Emergency Relief (ESSER) funds, we are set to have at least one Family Ambassador in every school. Plus, we are adding an additional ambassador in about two dozen schools where they have unique populations, such as a Spanish-speaking ambassador in our schools on the west side where we have a larger number of Latino families."
The Engagement Team is on track to have 130 Family Ambassadors this school year, and most will be in place the week before the first day of classes.
"That's a great opportunity to engage our families as they come back to school on that first day," Varner said.
To find or get in touch with your school's Family Ambassador, contact your student's school.
Think you may be interested in becoming a Family Ambassador in the future? Find more information here.