Return to Headlines
High School Students Earn Credit Developing A Community Garden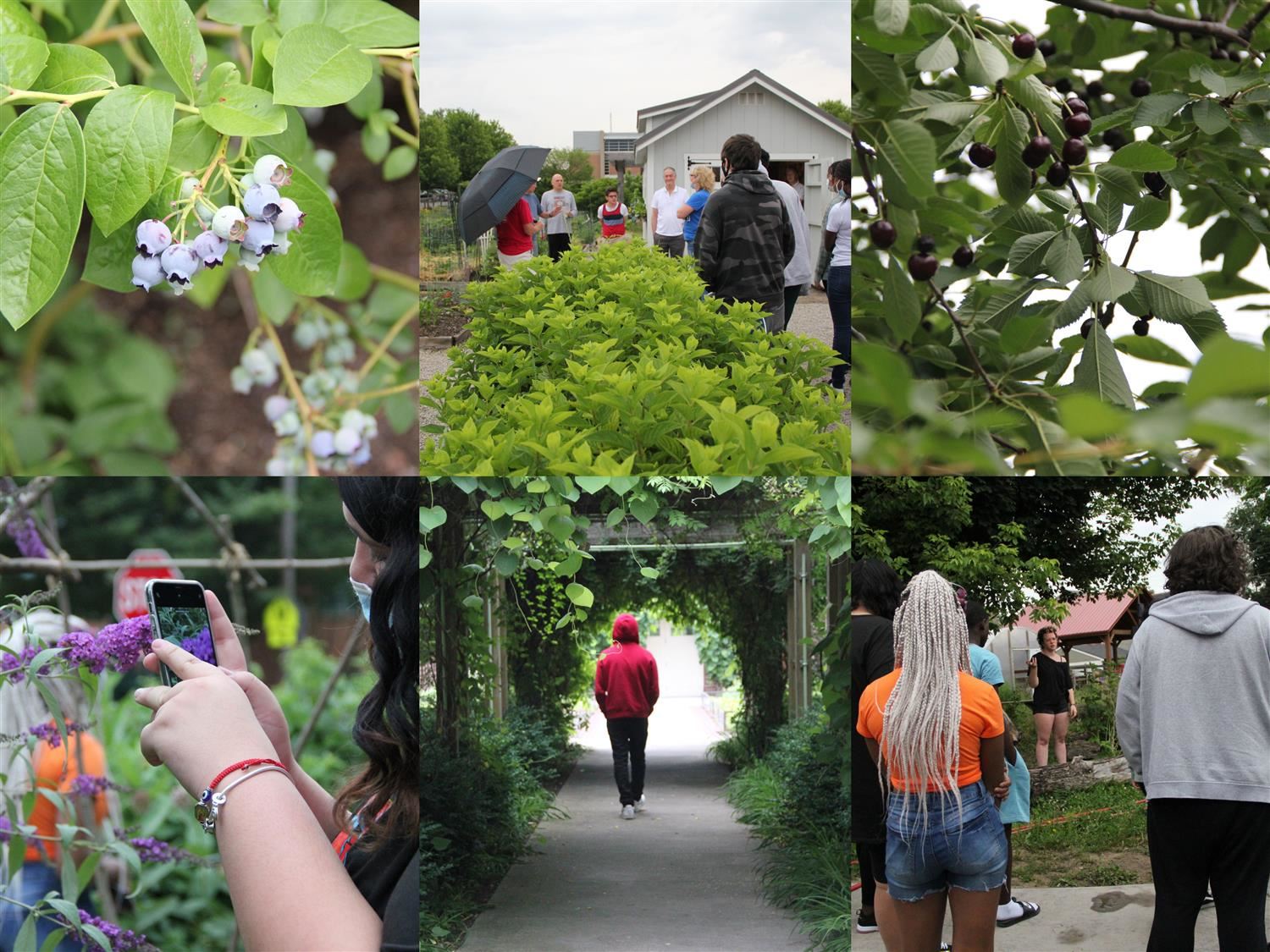 June 23, 2021 -- Some Columbus City Schools high school students have a unique assignment this summer. Create a business plan for a community vegetable garden that's sustainable while earning Social Studies and English credits plus internship hours. The kicker, complete the work in six weeks.
Mifflin High School is one of four high school sites throughout the District offering this hands-on, innovative learning experience to high school students this summer. Columbus City Schools is partnering with the Korda Institute for Teaching, an Ohio non-profit whose singular mission is to transform how teachers teach and students learn.
"I see the value," said Melissa Charles, who teaches English 10 and 11 at Mifflin High School. "Memorizing a bunch of facts so you can pass a test doesn't necessarily teach you problem-solving skills that are valuable long after high school."
That's why Melissa Charles is on board and on the bus, literally. The day we met Charles at Mifflin High School, she was leading 17 District high school students onto a yellow school bus for a field trip to visit several different community gardens around the City. First stop: the Fourth Street Community Garden at the corner of Fourth and Eighth Streets.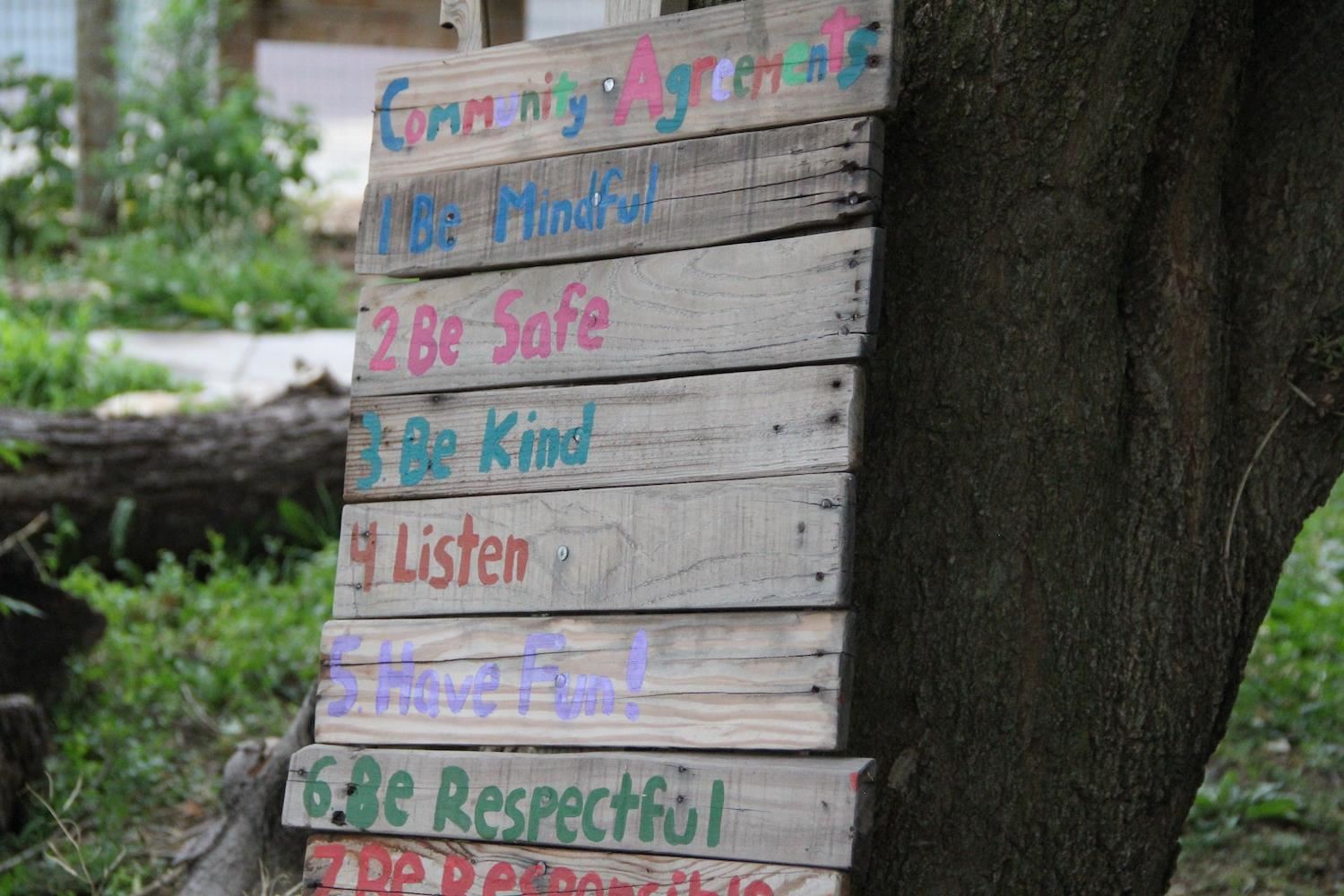 "When you get into the garden, observe everything, including what you see and hear," Charles told the students. "To create a business plan, students have to conduct research out in the field instead of in front of a computer screen. For this assignment, we are working with a real community partner who wants to turn land on their property into a sustainable garden where neighbors can have access to free healthy food by growing their fruits and vegetables."
Students met Roger Beebe, who lives on Fourth Street street and regularly volunteers in this community garden. Beebe told the students, "Everything here belongs to everybody. Whatever is ripe, you can have. What's good about this place is everything; the peaches, lettuce, garlic, raspberries, tomatoes, blueberries, cherries, potatoes, and grapes are free. What's bad about it, no one has a responsibility, so it's a constant effort to maintain the beds and make sure the weeds don't take over the food source."
This community garden on Fourth Street used to be a vacant lot. This eyesore became a community resource through donations -- 60 tons of grading material, 24 tons of organic soil, and countless vegetable seedlings and plants. Students learned that the water for this garden comes from the homeowner next door, who graciously allowed piping to be connected to her downspout, so the rainwater is funneled into a donated cistern at the rear of the community garden. One student shared that the place reminded him of his homeland, Nepal, in India.
At the second community garden in Franklinton, the students observed a completely different operation that took up several lots in the neighborhood.
"In 2007, Franklinton Farms started as a community garden, but in 2012, the community garden became a non-profit," said Rebecca Gimblett, a Franklinton Farms employee. Franklinton Farms is sustainable primarily due to sales of plants and vegetables at area farmer's markets. However, Gimblett told students they also apply and receive numerous grants to survive.
Back on the bus, on the way to the third community garden, Charles shared with the students that they just saw two different ways to sustain a community garden; one with funding and one without. "Remember, the assignment is to create a community garden that is sustainable, so how do you do that," asked Charles. Unfortunately, I can't give these students the answer; they have to figure it out without me telling them," said Charles.
At the Bexley community garden, the third stop of the field trip, students were told by Mary McMunn, "the ten foot by five-foot plots are rented out for $30 a year."
The renter is responsible for the plant material and upkeep of the plot. The dirt and water source are all provided by the city of Bexley.
After all the research is gathered, the students will work in four-person teams. Their final exam is a presentation of the completed business plan due July 1. That's also when each group takes turns presenting their business plan in person to the client. Then, for the last three weeks of the Summer Experience, these high school students will do it all over again. Develop another business plan for a second client in the community, including research, collaboration, and teamwork.