Return to Headlines
Northland Makes History at First Poetry Showcase, Places Third Overall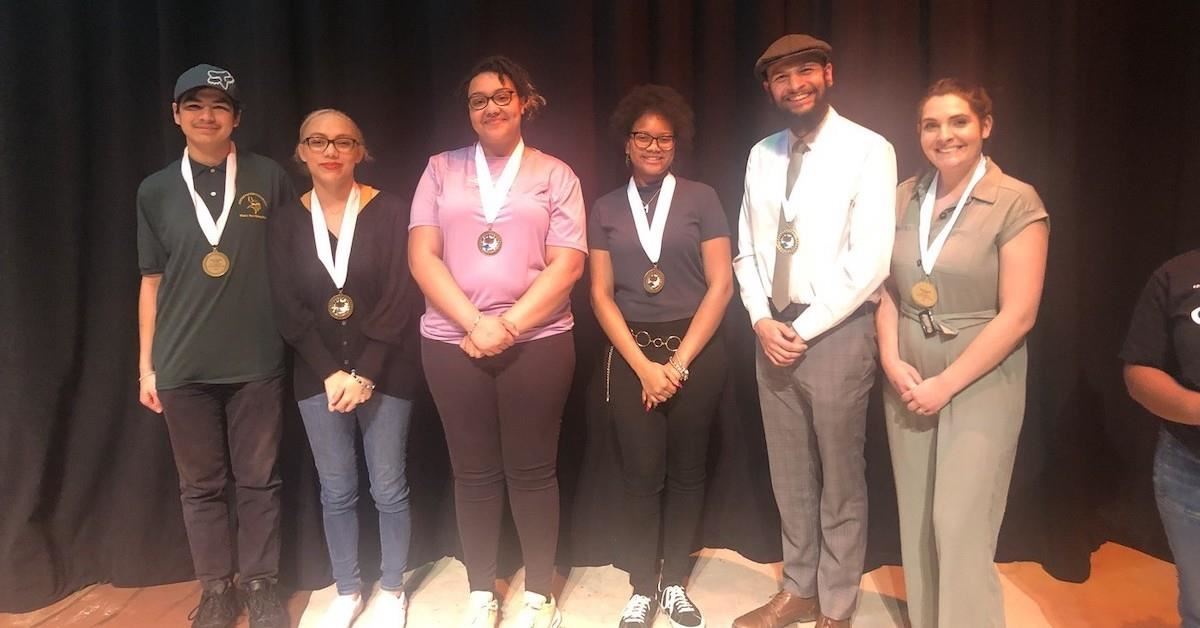 May 26, 2023 -- The lights in the auditorium at Eastmoor Academy dimmed. Walking across the stage, the emcee picks up the microphone to announce the winners of the 2023 CCS Poetry Showcase.
With the audience on the edge of their seats, the small but mighty group from Northland High School remained relaxed.
The name "Northland Poetry Club" echoed throughout the auditorium, matching the thunderous applause from the audience. The team was awarded third place at their first poetry slam competition in school history.
"I think those kids are going to remember that for a long time," said Chris Monteiro, club co-advisor and English teacher at the school. "We were not expecting it after hearing all of the poems. Every single school showed up."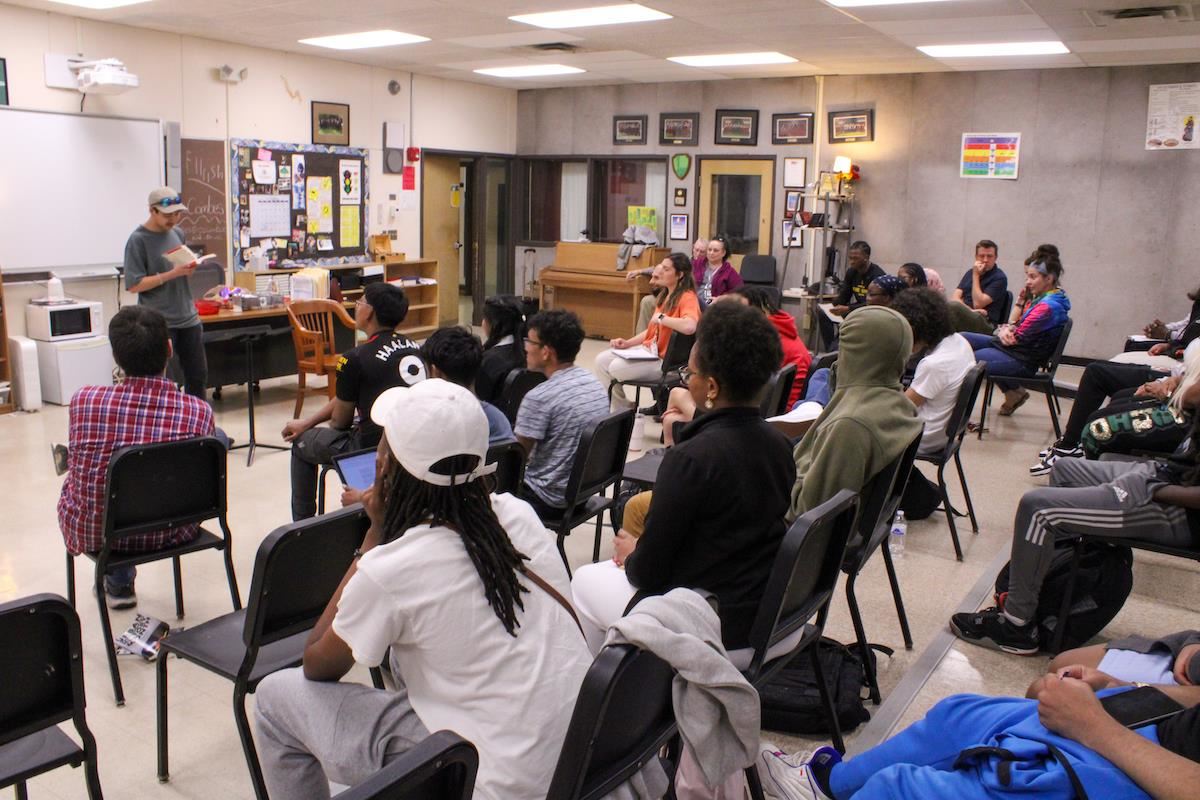 Co-advisor Elizabeth Kronenwetter, also an English teacher with the school, reflects on their serendipitous night. "The middle school went first," she said. "Just listening to them, we were like, 'Oh my gosh, if this is middle school, what is high school going to look like?'"
"Hearing the middle schoolers get their feelings and expressions out made me feel like I wasn't the only one who experienced some of the stuff that I experienced," said Sarah Pyett-Davis, a sophomore. "It was really nice to have that."
Poetry slam, as defined by Monteiro, is "a contest for poetry. It's a structured format that allows poets to compete." Events also contain judges who score on the poem itself and the delivery of the poem.
"[The Northland students] delivered their best performances," Monteiro added. "You expect them to feel the pressure, get nervous, and miss a word, but they blew us away. It was incredible."
For those who have never attended a poetry slam event before, you may be shocked to discover that you won't be hearing from the classics of Shakespeare, Walt Whitman, or even Dr. Seuss.
"It's spoken word," said Kronenwetter. "That's different than reading [poetry]."
"It is more powerful when you get to hear the artist read their work and what they perceive their work as," said Pyett-Davis. "You get a chance to relate to that artist.
The co-advisors believe providing opportunities for students to engage in humanities is key to their development as students and people.
"It's an outlet," said Tehya Holmes, a sophomore.
Depression rates among youth remain on the rise in the U.S. According to Mental Health America, 2.7 million youth experience some form of depression.
"That's a problem," said Pyett-Davis. "Not a lot of students that I've talked to feel like they can express themselves. Writing is the way to do that."
Kronenwetter believes that poetry club provides students with opportunities "to hear that their experiences are important, valid, shared, and affirmed."
Eastmoor Academy was awarded first place at the 2023 CCS Poetry Showcase, and Centennial High School earned runner-up. Next year, the Northland Poetry Club hopes to double its members, expand into a humanities club, and return to the showcase for the first-place trophy.
"It was a really empowering [and] impactful experience to be a part of," said Holmes.
"Hearing that we actually had high enough scores to place third at Northland's first-ever slam event and being part of that was just really powerful."
---