Return to Headlines
CCS Celebrates Columbus Symphony Educators of the Year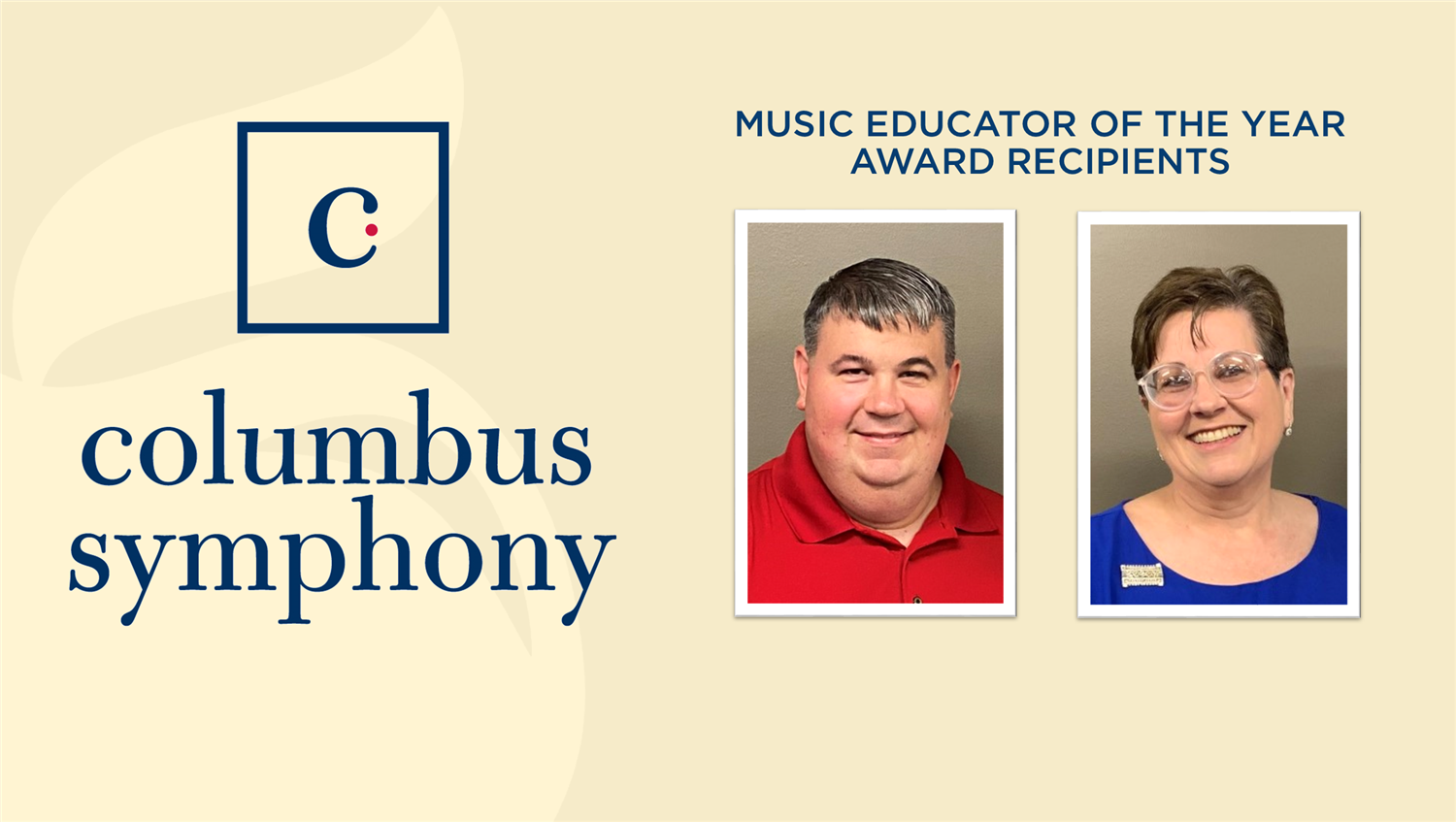 September 16, 2021 -- In celebrating National Arts in Education Week, Columbus City Schools (CCS) would like to recognize two educators who were recently honored as the Columbus Symphony's Music Educators of the Year for their dedication to music education. Debra Keller-Perry, Elementary Vocal Music Teacher, Clinton Elementary, and Daniel Gleich, Instrumental Music Teacher, Centennial High School, were both winners for 2020. However, the ceremony was postponed until July this year due to COVID restrictions.
Established in 1997, the Columbus Symphony's Music Educator Awards recognize individuals who instill and inspire a love of music in the children and adults of central Ohio. The purpose of these annual awards is to promote a greater understanding of and appreciation for music education and to honor those individuals who are making a real difference in our community through their dedication to music education.
Keller-Perry is currently in her 29th year of teaching music in CCS. She has taught at Clinton Elementary School for 14 years, developing the choral program through Kodaly methodology. Outside of the classroom, she keeps busy with a multitude of roles including founder, chair, session chair, and educational outreach director for Columbus Comhaltas, co-founder of the Clintonville Community Choral Festival, and adjudicator for the CCS Gifted and Talented Department, to name a few.
"Debra works daily to enable her students to experience greater opportunities in music," said Dr. Betty Hill, supervisor of Unified Art K-12. "She has worked tirelessly throughout her career to develop curriculum and professional development for educators in addition to engaging students in relevant and energetic learning activities."
Gleich is in his 19th year as an instrumental music teacher with CCS. A Northland High alum, he began his teaching career at Woodward Park Middle School where he proudly established a multicultural festival and concert that featured a cultural potluck dinner, band and choir performances. In 2010, Gleich became director of bands at Centennial High School and helped build what is now the largest band in Columbus. His career highlights at Centennial include the annual Northwest Strings Festival, the Marching Stars' invitation, and a 2019 performance at The Ohio State University Marching Band's skull session.
"Danny is an excellent educator and a fantastic musician," Hill said. "He works collaboratively with his colleagues to create greater opportunities for CCS students daily."
Keller-Perry and Gleich have both played an instrumental role in promoting and nurturing the Arts at CCS through their dedication to music education.