Return to Headlines
Poet Peter Kahn Conducts Poetry Workshop at Columbus City Schools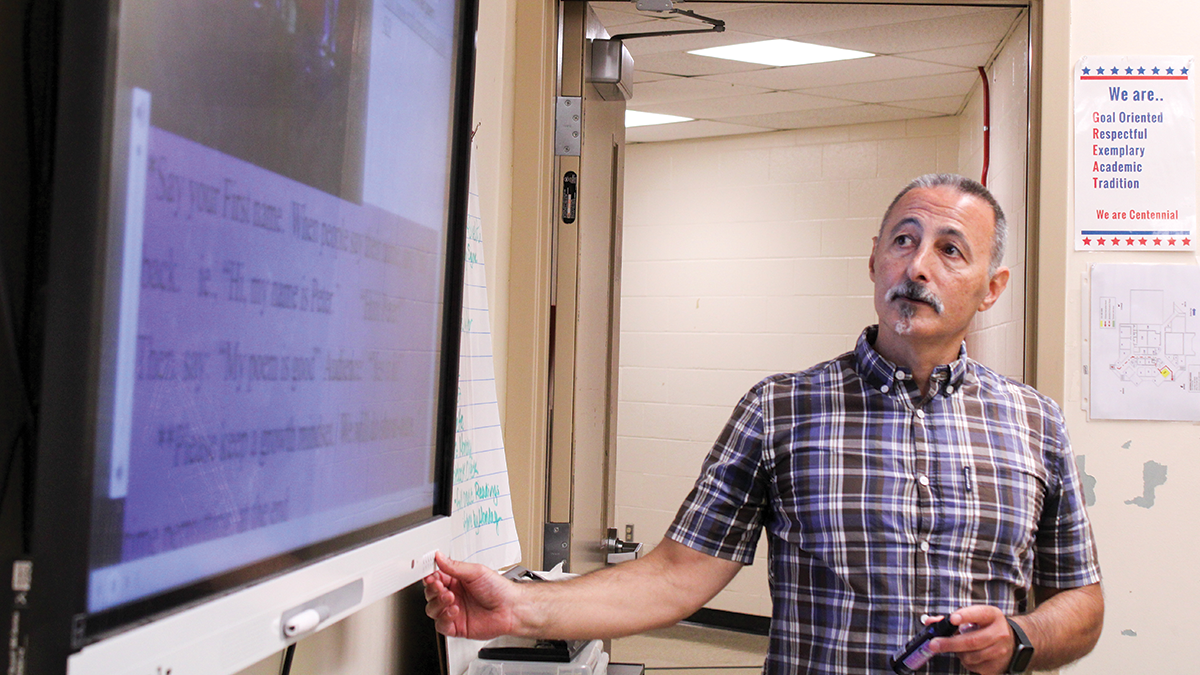 November 4, 2022 -- Centennial High School students in Sarah Barry's English class stood before their peers to read poems they worked on during the week.
The class listened as each student shared their experience with loss, grief, hope, celebration, or a funny memory. This in-class poetry reading is part of a yearlong workshop led by Peter Kahn, an educator, poet, and project creator.
"Our hope is to expose them to poetry in a different way," said Barry, the lead workshop teacher and English teacher at Centennial. "Poetry isn't this stuffy book that lives on a shelf. It's alive. It connects people. It has emotion behind it. What Peter has done is developed this curriculum that ensures student success, and you can see the impact right away. Kids who won't even raise their hands were getting in front of their classmates and being vulnerable in sharing their stories."
Kahn has worked as an English teacher and a Spoken Word Educator at Oak Park/River Forest High School. He is the founding member of the London poetry collective Malika's Kitchen, co-founded the London Teenage Poetry Slam, and has poems featured in the London Guardian and The Foward Book of Poetry.
"Peter Kahn is inspirational," said Rebekah Krauss, Centennial English teacher. "His down-to-earth real approach speaks the language that kids speak without talking down to them. Kids allowed themselves to be vulnerable and reach for meaning. Students eagerly await his spring return for a poetry contest."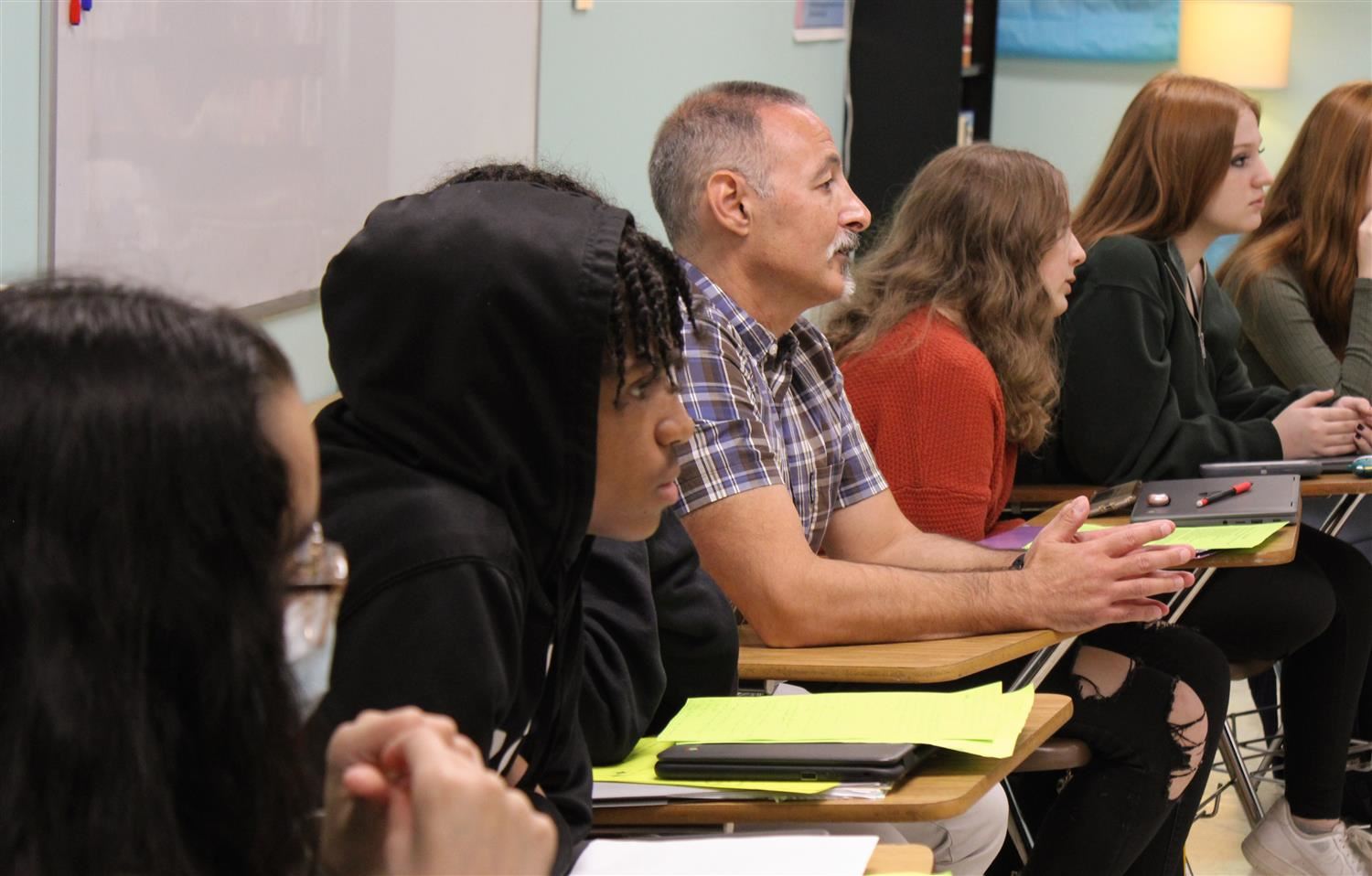 In addition to Centennial High School, poetry workshops occur at Georgian Heights, Fort Hayes High School, and the Linden-McKinley STEM Academy. A native of the Buckeye State, Kahn's connections drew him back home.
"I just finished up my teaching career in Chicago, and my family lives in Columbus," he said. "I decided to create my new career here in Columbus. When I was student teaching, I had a semester between when I graduated from Ohio State and when I started working in Chicago. I substitute taught at East High School, Brookhaven High School, Independence High School, and a few other Columbus City Schools. I thought when I came back here, I definitely would like to work with CCS."
At each school, Kahn conducts a five-day unit in the fall with an afternoon class, "poetry cafe," on the fifth day. The poetry cafe is a non-competitive poetry reading where kids can choose one of three poems they wrote during that week to share with their class.
"I hope they are inspired to see what they can do, and if they work hard, they might end up in a book one day, too," Kahn said. "This isn't just Shakespeare. This is also meaningful contemporary works, too, and it's powerful stuff."
In the second semester, students will work more on their writing skills and have an in-class poetry slam where their classmates will vote on their top three favorite poems. The hope is to have an in-school poetry slam, with the winner and runner-up moving on to a culminating event with the other participating schools.
"My favorite part about these workshops is when a kid discovers something about themselves and their classmates and teachers gets to see them in a different light," he said. "It's those kinds of moments of discovery that I enjoy the most. I hope that throughout the workshop, students see that their voice matters."
---