Return to Headlines
Linden-McKinley STEM Academy Band Sweeps Southern Heritage Classic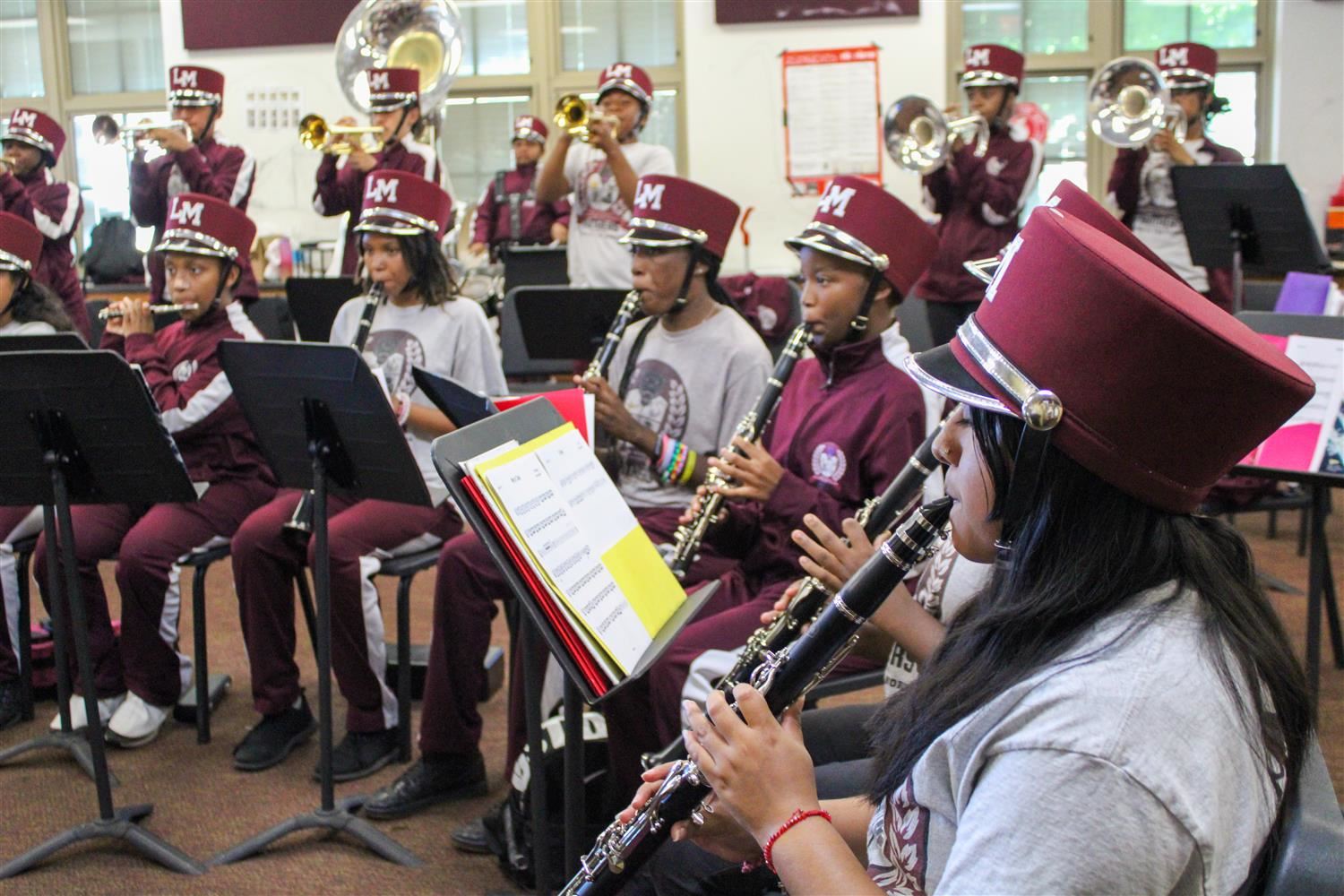 September 20, 2023 – Still on a high note after sweeping the Southern Heritage Classic Battle of the Bands, Linden-McKinley STEM Academy's band, The Unstoppable Mighty Marching Panthers (TUMMP), can't help but wonder what amazing feats it will conquer next.
The over 70-person band, flags, and dance team competed in five competition categories at The Classic – and received first-place honors, winning all five, including the coveted Overall Grand Champion.
"The students were all just ecstatic – absolutely ecstatic when they won," said TUUMP Band Director Stephen Ingram. "Everyone was happy, yelling, and screaming because it was a big moment for us. It's the first time we won all five categories – to win all five is amazing!"
Held in Memphis, TN, the Southern Heritage Classic is one of the Mid-South's longest-running cultural celebrations, built around an annual football game between Historically Black Colleges and Universities (HBCUs). This year, The Classic celebrated 34 years with a rivalry game between the University of Arkansas at Pine Bluff (UAPB) and Tennessee State University.
The three-day event had music, activities, and plenty of competitions. One of those competitions included a Battle of the Bands held at Whitehaven High School for high school bands. Winners of the battle were invited to play at the culminating event – the HBCU football game. Honored and humbled, TUMMP students showcase their winning routines at the game in front of several TUMMP alumni, now attending UAPB.
"I was excited to be in front of the college bands," said 10th-grade student, bass drum player, and squad leader Christopher Williams. "We have some alums in UAPB, so it was fun to see them. I wanted to be loud so everybody could hear us!"
Becoming the Overall Grand Champion took a lot of sacrifice and dedication. The band put in tedious eight-hour days during August Band Camp and three to six hours per day during the school year.
Even while traveling together, the band was practicing.
"It took eight or nine hours to get to Memphis," Williams said. "It was a pretty lively ride because we were singing the parts we normally play while riding on the bus."
While in Memphis, the band experienced other opportunities, such as going to the Civil Rights Museum, and seeing the historical Lorraine Motel where Martin Luther King Jr. was assassinated.
TUMMP band members were able to connect with other musicians from across the country and even played at another high school's football halftime show.
"We went to Kirby High School and practiced with their band," said senior clarinet player Aliseia Munnerlyn. "After that, we went to their football game, performed our field show, and played with them as a mass-band type. It was great to hear and play new songs because none of us knew the songs they had us play, none of us knew them."
Looking to continue the momentum, the band is excited for their future performances and competitions.
"The highlight of the trip was seeing the kids' hard work pay off and watching their faces as they won all those awards. It definitely puts us on the map as far as the level of band that we are," Ingram said. "We are so grateful for the support we received. We are thankful for the donations that helped us get there, the sharing of our GoFundMe page, social media – everything. It takes a village to help these kids. The community invested in them, and the kids went to The Classic and showed out for the community!"
TUMMP was awarded the following: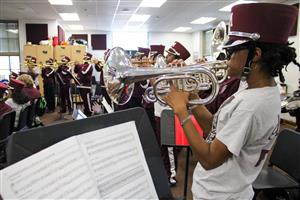 First Place Flag
First Place Majorette/Dance
First Place Drum Major
Overall Grand Champion
Overall Grand Drill Master
Watch TUUMP's Memphis performances below.