Return to Headlines
Columbus Africentric Students Bring Curriculum and Tough Topics Center Stage in School Girls Play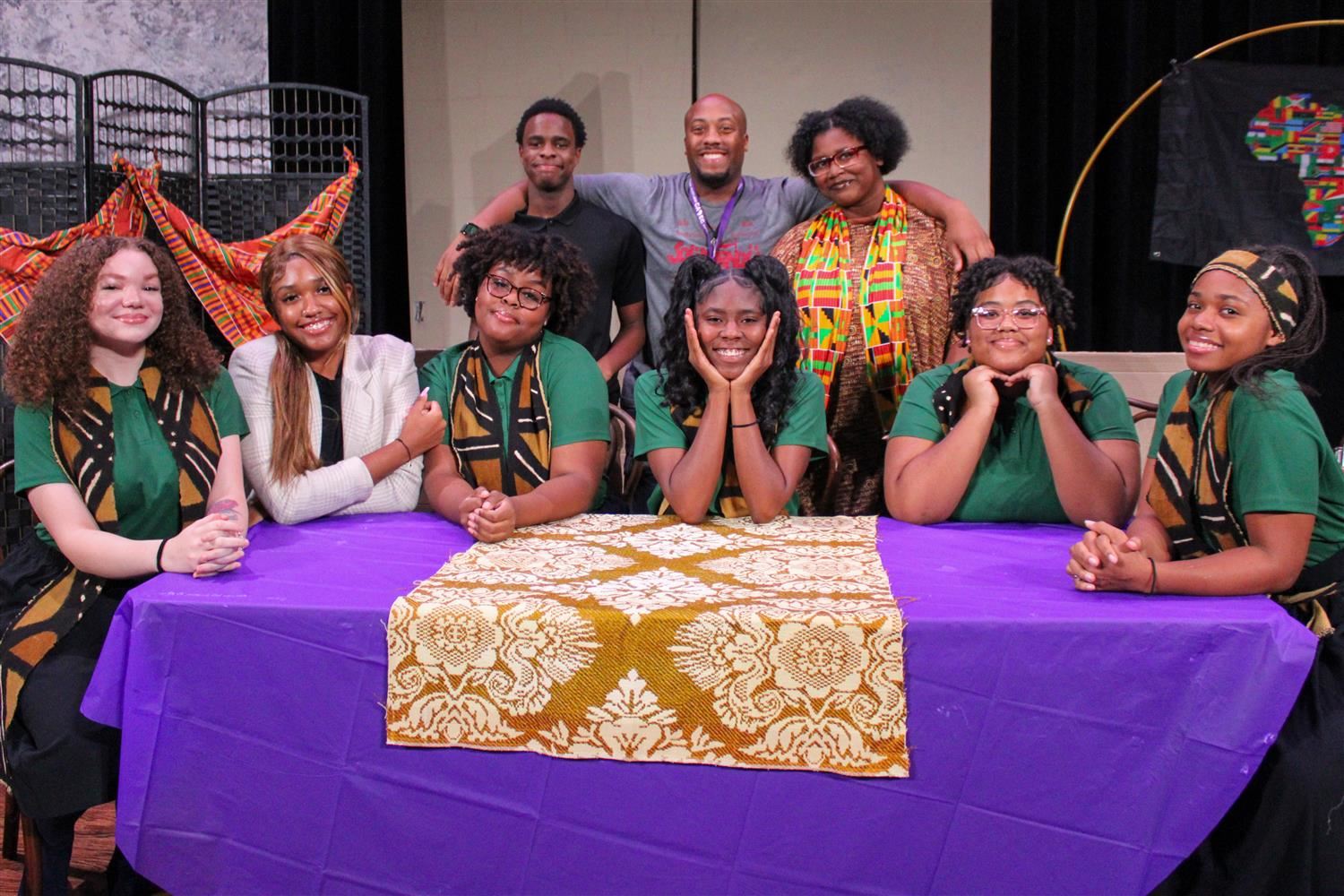 November 09, 2023 – The Columbus Africentric Early College thespians are bringing their school curriculum front and center stage with the Ghanaian play, School Girls.
Jocelyn Bioh's School Girls is also called the African Mean Girls. The play is set in 1986 and occurs in Ghana's preeminent Aburi Girls Boarding School. A recruiter for the Miss Ghana pageant arrives, as does Ericka, a new transfer student. Ericka's level of talent and beauty threatens Queen Bee Paulina and her hive-minded friends.
After months of hard work, the Nubian Thespian Group is ready for their curtain call.
"I'm proud of this piece because it's different," said Columbus Africentric Early College drama teacher and professional actor Tyrell Reggins. "We're able to do something like this because of the nature of our school. We focus on the quadrants of Africa and doing this play about Ghana is really in line with our curriculum and our standards."
Columbus Africentric infuses its curriculum with the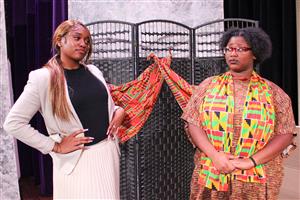 community values of Nguzo Saba and the Leadership Principles of Maat. Teachers are committed to utilizing an African-centered perspective and education.
"Principal Sherri WIlliams wanted us to dive deep into the quadrants of Africa," Reggins said. "Ancient Africa is our first quadrant, and now we're moving into the second quadrant, Maafa and the great migration and slavery. So, doing this play after coming out of ancient Africa, and the first quadrant – that's where this play takes its place. It's in the 80s, and we still talk about colorism and the different issues they are having in Ghana."
The cast says the play is more geared towards older teens and adults. Getting into the minds of their characters has been challenging for them because it touches on topics that are hard to talk about – and even more challenging to act out.
"I definitely see colorism in social media and everywhere else," said 11th grade student Zaria Hooker, who is cast as pageant recruiter Eloise. "Sometimes black women compare themselves to lighter-skinned women. [The play] shows insecurities and how it affects the characters' day-to-day lives and how other people treat them."
Eleventh grade student Kalina Riley, who plays Ericka, hopes that people learn something from the play and that those who have experienced the tough topics mentioned in the production feel heard.
Despite the serious themes of the play, students want the audience to know that the story is still full of laughs.
"Although we do touch on some very serious topics, it's still a comedy play," said 11th grade student Ariana Stewart, who plays Gifty."There are still a lot of sly jokes. It's a good balance between seriousness and comedy."
Learning the timing of jokes and lines is one thing, but the cast also had to learn how to deliver them in a Ghanaian accent.
"African accents are pretty hard to come by," Hooker said. "I still don't have mine down, but we've watched YouTube videos and tutorials on how to do it, but that's definitely the hardest."
The Nubian Thespian Group will present School Girls on Friday, November 10 and Saturday, November 11m, at 6:30 p.m., at Columbus Africentric, 3223 Allegheny Avenue. Tickets can be purchased here or by visiting https://www.locallevelevents.com/events/details/29403