Return to Headlines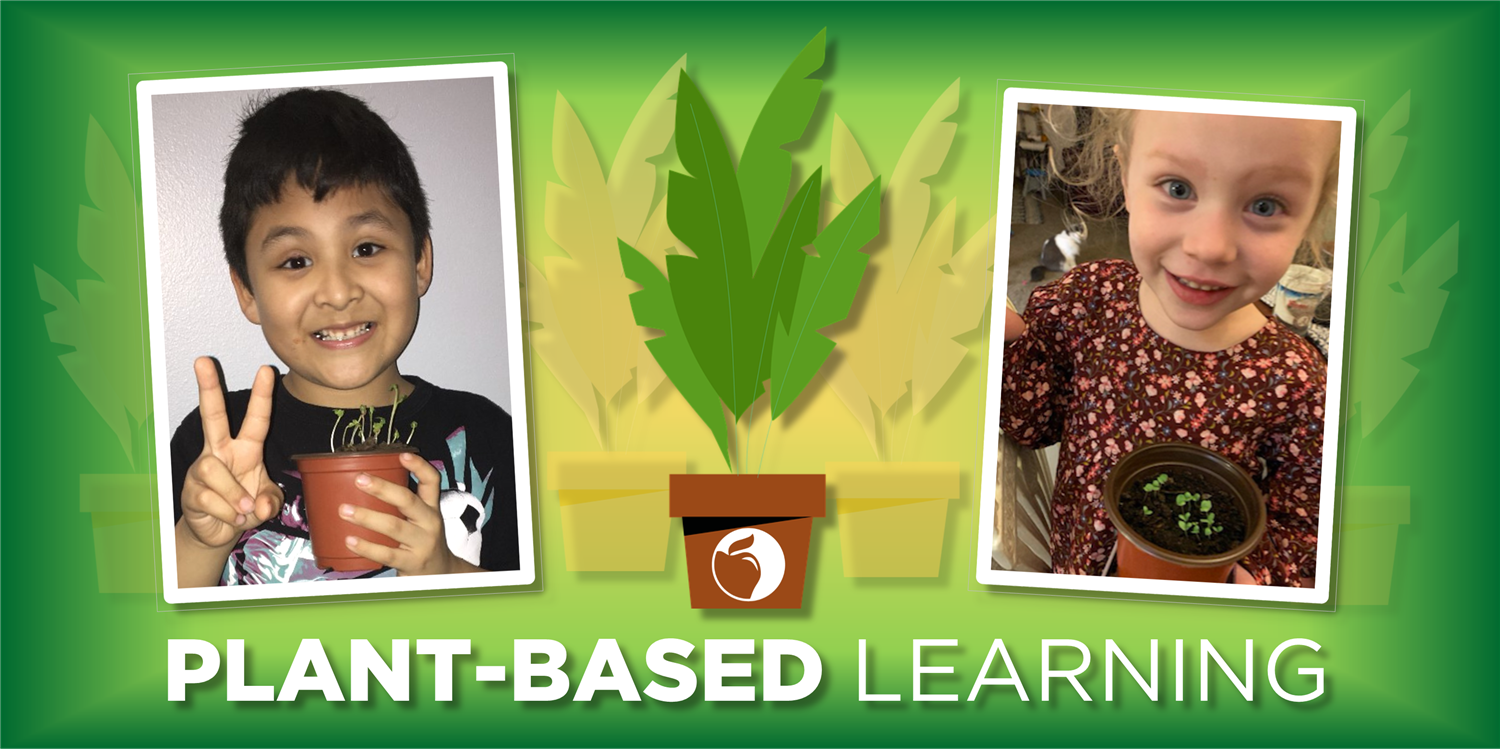 December 30, 2020 -- Elementary school students in Columbus City Schools are learning first-hand where food comes from and how a seedling turns into a vegetable you can actually eat. It's all part of the Farm to School curriculum currently being used at 45 elementary schools despite the COVID-19 pandemic.
"Normally, we do a fall and winter planting in our four low tunnel beds located on the playground at Devonshire," said Devonshire fourth-grade teacher Katie Young. "We plant seeds, observe, water, harvest, cook, and eat what we grow. Since we couldn't plant in the actual beds this year, we were thrilled to get the at-home garden kids to send home with our fourth graders."
That's where Christine Weatherholtz, the District's Farm to School Curriculum Coordinator K-12, comes in. Thanks to a partnership with Miracle-Gro, Columbus City Schools received 1,500 take-home garden kits that included soil, seeds, gardening tools, a magnifying glass, and a ruler. Weatherholtz said that the lesson plans and supplemental materials are provided to the teachers.
"What's great about this curriculum is teachers are getting these lessons into the hands of their students," said Weatherholtz. "Students get to touch it, plant it, measure it, and learn where their food comes from. These kits make life science thrilling."
The first-grade teachers at Valley Forge Elementary said the take-home garden kits and lesson plans were a blessing.
"My other first-grade teaching partner and I have been working hard to give our students hands-on learning, so they are not in front of the computer all day," said Michele Hersey. "As their seedlings began to sprout, the students could not wait to show them off during our Zoom classes."
While the Farm to School Curriculum and take-home growing kits are being used in 45 elementary schools throughout the district this year, Weatherholtz aims to get the other 30 elementary schools on board. Weatherholtz is very appreciative of all the teachers who have embraced these life lessons. Katie Young said it was a no-brainer for her.
"One of the reasons why I started with school gardening many years ago was because when I asked that particular class, 'Where does food come from?' I was shocked to hear responses like McDonald's, the grocery store, a can, a bag or a box," said Young. "Many of them had no idea the work that goes into growing crops in the soil. Through these experiences, students can see firsthand where food comes from and gain a better understanding of how important it is to take care of the planet that provides us with the nutrition our bodies need. These lessons teach our kids to wonder, explore, problem-solve, and try new foods they may have never tried before. We can also expose them to a variety of careers that are new to them."