Return to Headlines
Artwork Locked in Quarantine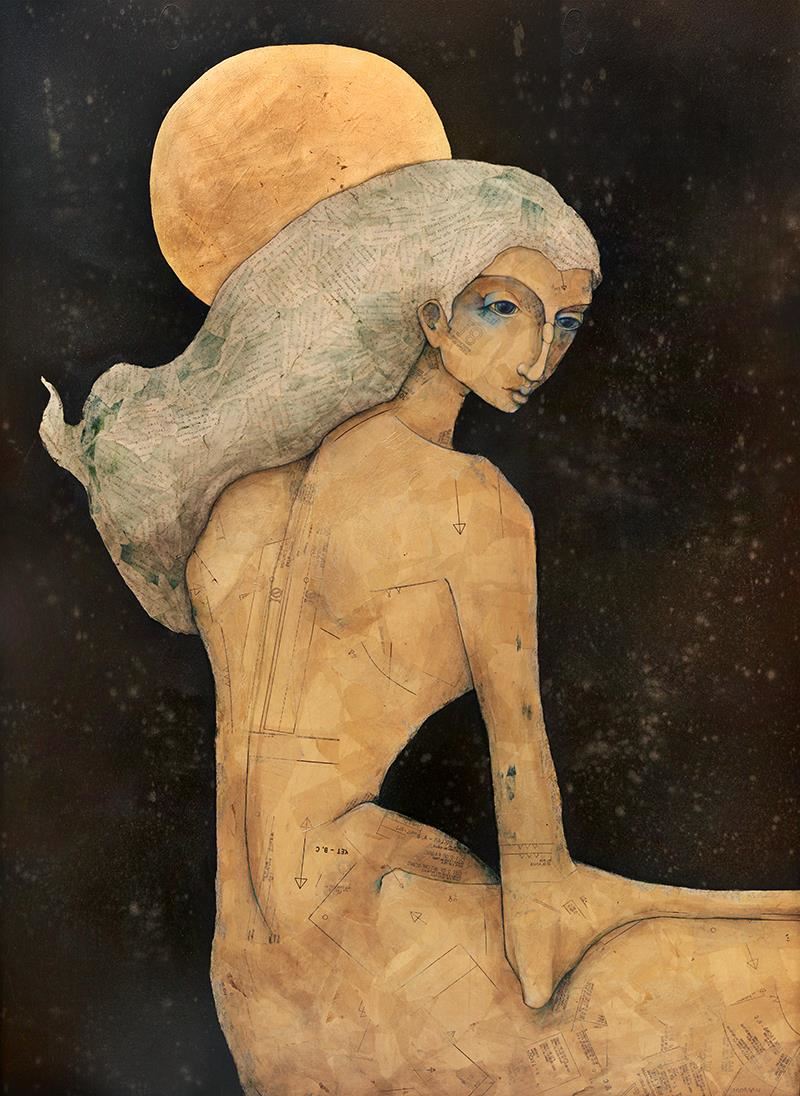 December 4, 2020 -- Two artists featured in the Fort Hayes Alumni Art Exhibit both joke that they can now add a first to their resume. Their artwork has been part of one of the longest art exhibits in Columbus history that no one from the public has seen. "My artwork is in quarantine," chuckled Kate Morgan. "It's kind of funny, but also awful at the same time," said Katerina Fuller.
Both Katerina Fuller, formerly Katerina Harris, and Kate Morgan were graduates of Fort Hayes Arts and Academics. Their work is featured along with 17 other artists in the school's "Shot Tower Gallery" 2020 Alumni Exhibition. "I was a member of the 1995 class, the first graduating class, to complete all four years of high school at Fort Hayes," said Kate Morgan, a mixed-media collage artist. Katerina Fuller, also a mixed-media artist, graduated from Fort Hayes Arts and Academics nine years ago.
The alumni exhibit at The Shot Tower Gallery was supposed to open last March. "On the night of the opening, the statewide mandate forcing everyone to stay home went into effect, so the opening was canceled and the gallery closed," said Fuller. "My work has been hanging in the gallery ever since."
Fuller works with textures, patterns, and lots of bright colors. "You can see a rhythm of light in my work that showcases black women and their experiences," said Fuller, a widely recognized interdisciplinary arts, administrator, and educator with the Transit Youth Arts program in Columbus. "I am so glad to have my art in this exhibit because I am a proud graduate of Fort Hayes. This exhibit shows another way we are connected as artists in Columbus."

Growing up in a family of artists, Katerina Fuller said that the experience at Fort Hayes helped shape her into the artist she is today. "I create images that comment on the world around us. People radiate vibration and color that create unique patterns to reflect their personalities. That's why of the five senses, my favorite is the sense of sight," said Fuller.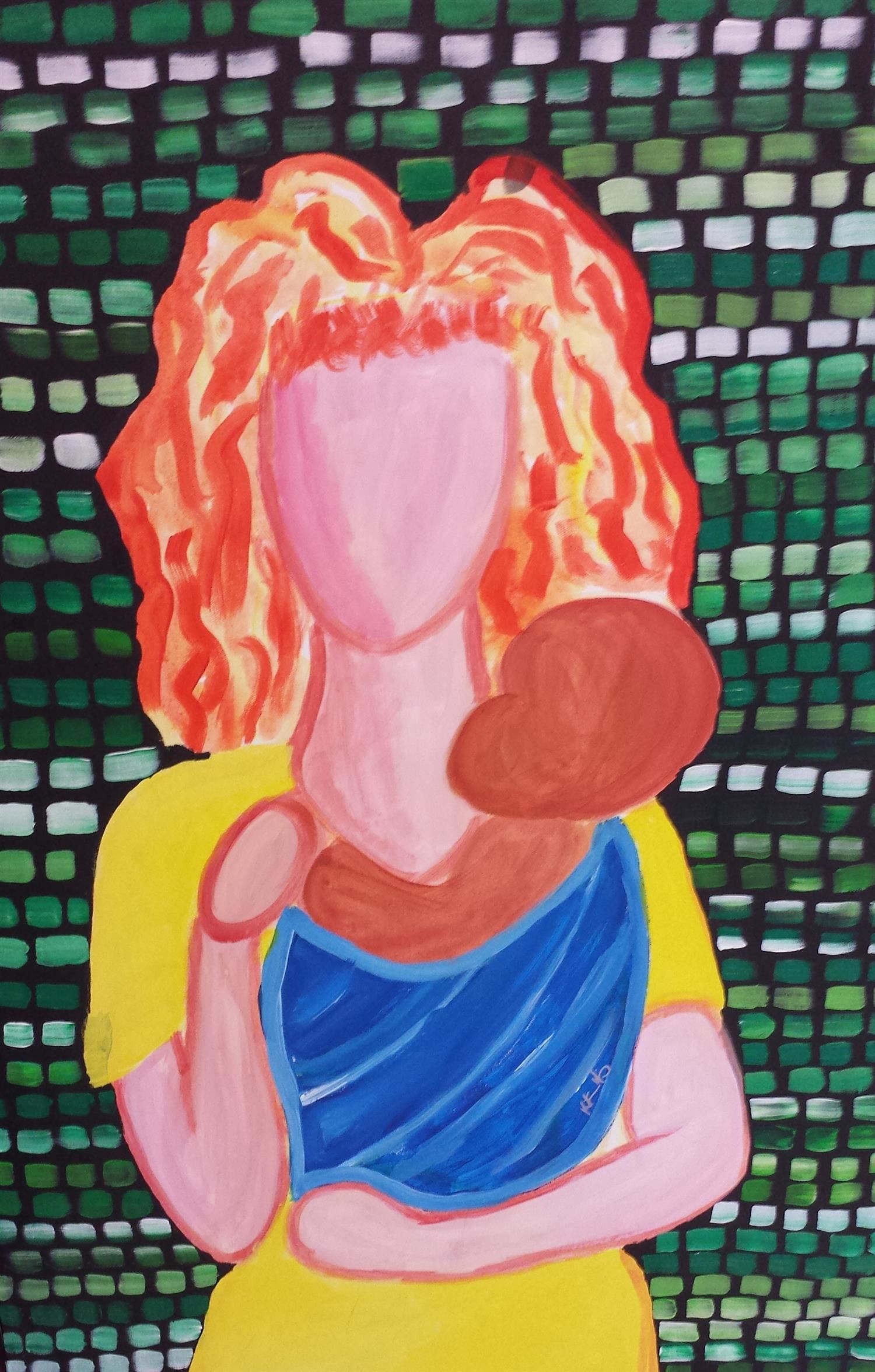 Two and half decades later, Kate Morgan reflects fondly on her high school days. "Because the art curriculum was new to Columbus City Schools in the '90s, my teachers had a long creative leash," said Morgan. "It was a wonderful experience of learning, trying, and experimenting. Fort Hayes was the first place my art was critiqued, and it prepared me for college and the real world."

Morgan's inspiration comes from folklore, mythology, and the human form. She gravitated towards photography in high school, but she turned to mixed media, craving something more tactile. "To be honest, I became a mixed media collage artist by accident and lack of budget," chuckled Morgan. "For years, I've been hustling, showing my artwork sometimes in 32 different cities in one year. 2012 was the year I started living my dream. That's when I became a self-employed professional artist."
While Morgan and Fuller are saddened like many others over the COVID-19 pandemic and how it has stifled their artistic journey, they are comforted by a common bond. Their artwork is together in the place where it all started as high school students at Fort Hayes Arts and Academics.
"The art scene from Columbus is beautifully small," said Fuller. This exhibit is just another way we are connected as Columbus artists."
Visit the Shot Tower Gallery Alumni Exhibition "Inspired Reunion" virtually by clicking here.