Return to Headlines
CCS Success: Kevin Turner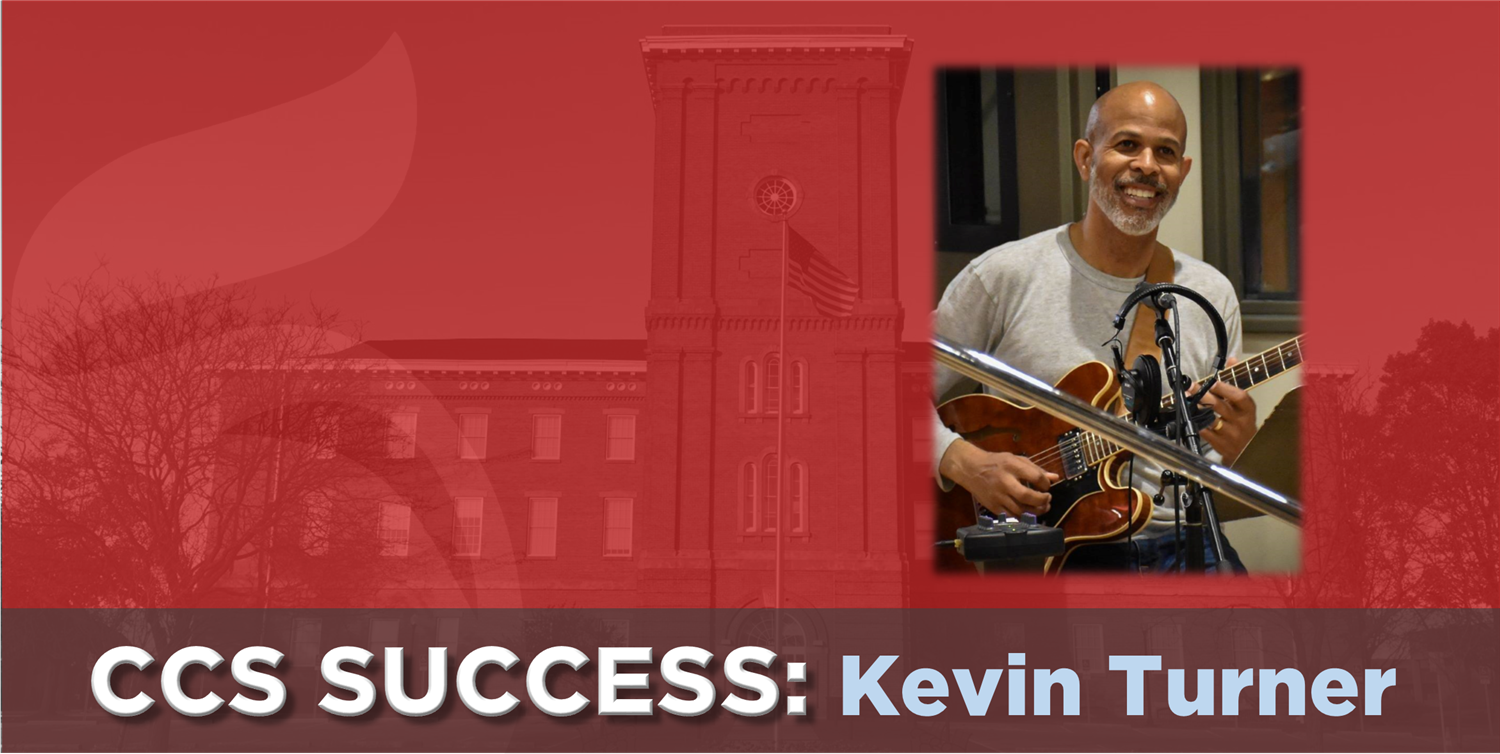 February 4, 2021 -- CCS SUCCESS is a feature highlighting former CCS graduates and their success within and beyond our District.
This is a snapshot of a professional musician and lecturer who received his foundation and passion for performance and teaching while attending schools in this district: Kevin Turner, a professional guitarist and Lecturer in Jazz Studies at The Ohio State University.
Q – What are the schools that you attended during your CCS experience, and beyond?
I attended Brentnell Elementary School, Champion Jr. High School, and both Brookhaven High School and Fort Hayes High School. I completed my bachelor's degree at The Ohio State University, and my master's degree at the University of Illinois-Urbana/Champaign.
Q – Why have you chosen education as a career path?
I chose teaching as a career because some of the most important mentors of mine were teachers. I cherish the opportunity to inspire students to express their talents and become informed citizens of society.
Q – What could you share about a teacher or administrator who helped enlighten your path?
At Brentnell Elementary School, Mr. Banks (Principal) was a disciplinarian. We had structure and were taught to respect authority and the rules. At Champion Jr. High School, Mr. Lanier (Band & Orchestra) taught us discipline in music. He taught us to work together in a musical setting and as a team. We had to learn to play the correct notes, rhythms, and dynamics in order to produce beautiful sounding music. At Fort Hayes, Hank Marr was the most influential in my career. He was a professional musician and educator. I joined his trio as a junior in high school. Hank Marr, Les Susi and Mr. Early (at Fort Hayes), all of whom were music educators and performers, were highly supportive and encouraging. They helped guide and prepare me for a career in music performance and education.
Q – Finally, what would you tell a student who would be interested in choosing a career in public education, and what may that look like in 20 years?
A career in public education is most rewarding. It's where you can have a profound impact on the life of a student. Your contribution as teacher can lead a student to a fulfilling and productive life and career. It all starts in the classroom where the teacher is responsible for creating a fertile environment for growth and discovery. We, as educators, are blessed to be a major step in the developmental process of the success of our students, and progress in our society.