Return to Headlines
CCS Graduate Longs to Become Music Trailblazer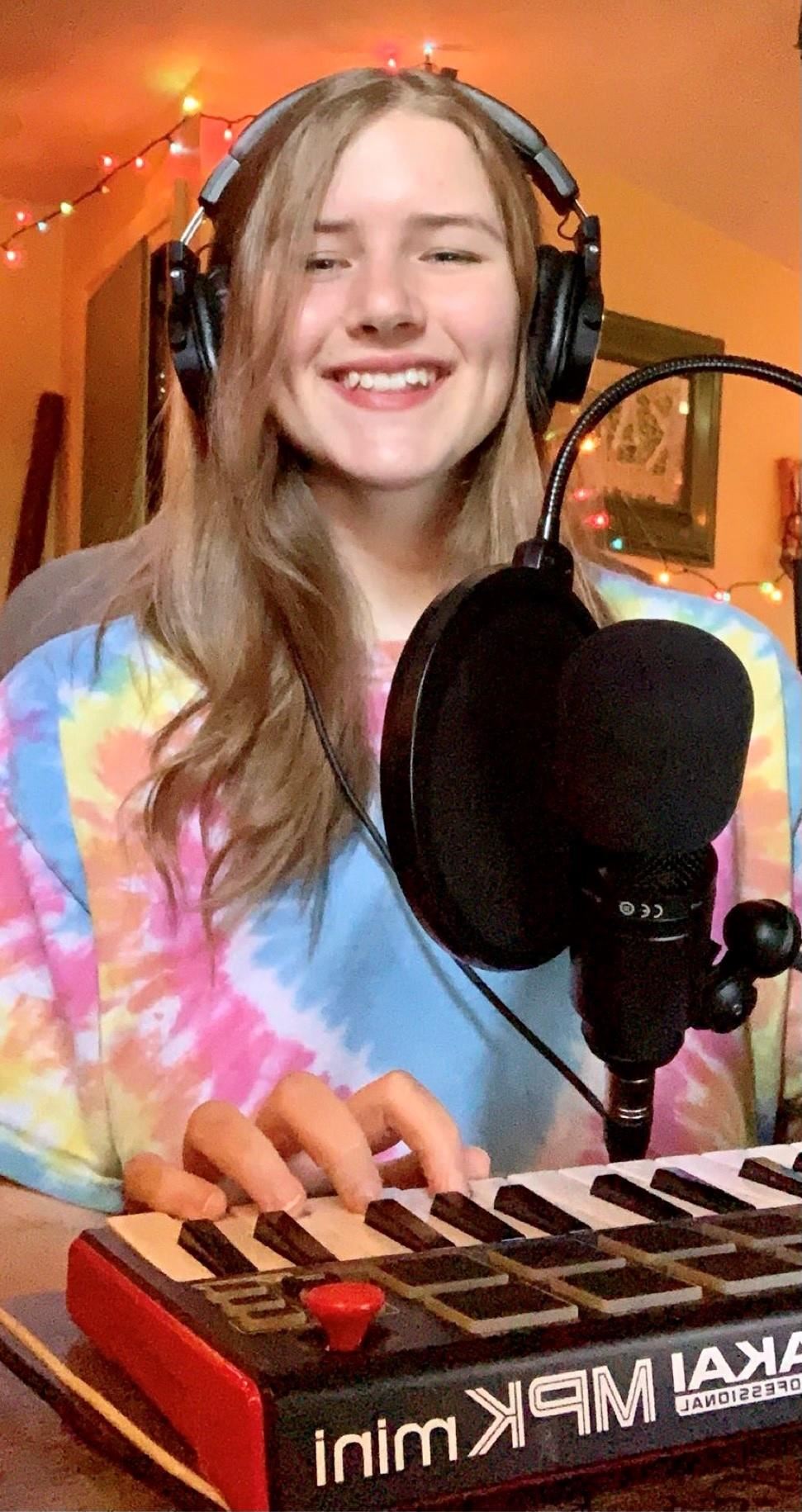 June 8, 2021 – By the time Kallee Bernish-Good graduated from Fort Hayes Arts and Academic High School last week, she had earned a national title and won several awards for audio production. At the age of 18, this recent Columbus City Schools (CCS) graduate is headed to Drexel University in Philadelphia this fall. Someday, Kallee Bernish-Good hopes to become a professional music producer and audio engineer, which she knows is presently a male-dominated field.
"Not only do I want to create my music, but I want to help others create their music, especially young women like me," said Kallee Bernish-Good. "The music industry and audio production are known for gender inequality. Men outnumber women, and it's been that way from the start. I want to change that and blaze a trail for women like me."
As a member of the Beats by Girlz Columbus, Ohio Chapter, and Fort Hayes Audio Production Career Center, Bernish-Good entered the international Beats by Girlz + Hit Like a Girl Beatmaking Under 18 contest and won with an originally produced, composed, and performed song. Kallee earned the title of 2020 World Champion and did several interviews with Drum Talk TV and Digital Drummer Magazine to share her music and audio production achievements.
"My mom really loves to brag that I was crowned the 2020 World Champion," said Bernish-Good.
The summer before her senior year, Kallee auditioned and was accepted to the Aspire program at the prestigious Berklee College of Music in Boston. Due to the pandemic, Kallee attended virtually and earned straight A's in the five-week program that taught her about music theory and performance.
"Being a Columbus City Schools student, I was able to find countless, amazing opportunities to better myself and learn from those around me," said Bernish-Good.
Kallee Bernish-Good has been a CCS student since kindergarten. By the time she was a senior, she had received the Award of Distinction from the Fort Hayes Audio Production program and the Jack Gibbs Award for Media Arts. Kallee plays the cello, electric and acoustic guitar, piano, and ukulele.
"CCS created an environment where anything is possible," said Bernish-Good. "I'm so grateful for the priceless guidance and help I received from my teachers, parents, especially my mom and peers. Because CCS is such a diverse and ever-changing community, I have learned throughout my entire childhood to accept and celebrate everyone, no matter the differences."
Because of what she has learned as a Columbus City Schools student, Kallee Bernish-Good is excited about Philadelphia in the fall as a freshman.
"I want to step out of my comfort zone, push myself and grow as a student and an artist," said the 18-year-old. "There is so much possibility waiting in Philadelphia."